Duration

Afternoon Istanbul Tour
Best of Istanbul Bus & Boat Cruise

Visiting Sights

Bosphorus Bridge, Camlica Hill, Bosphorus Boat Sightseeing Cruise

Departure Days

Everyday

Tour Price

From 35 Euro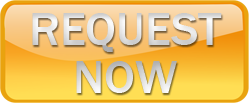 [[[["field11","equal_to","Yes"]],[["show_fields","field12"]],"and"],[[["field12","equal_to","1"]],[["show_fields","field16"]],"and"],[[["field12","equal_to","2"]],[["show_fields","field16,field17"]],"and"],[[["field12","equal_to","3"]],[["show_fields","field16,field17,field20"]],"and"],[[["field12","equal_to","4"]],[["show_fields","field16,field17,field20,field18"]],"and"],[[["field12","equal_to","5"]],[["show_fields","field16,field17,field20,field18,field19"]],"and"]]
Best Of Istanbul Bus & Boat Cruise
Tour Highlights :
Best of Istanbul bus & boat cruise ; This is one of the best half day tour option in Istanbul. You will do bus & boat sightseeing tour in two continents in a half day. You will see Europe, Asia and Bosphorus with this tour. Tour is including: Bosphorus Bridge, Camlica Hill, Walls of Constantinople, The Ecumenical Patriarchate of Constantinople, Prison of Anemas, Bosphorus Cruise.
Best of Istanbul Bus & Boat Cruise – Half Day Afternoon Istanbul Tour
You will visit Asia, Bosphorus & Europe Continents
Best of Istanbul Bus & Boat Cruise
You will be pick up from your hotel at 12:30 pm and join to the group. We will drive on the Bosphorus bridge to Asia Continent and stop top of Camlica Hill for panaromic view of Istanbul. We will have free time to relax and watch the Istanbul from top of the Camlica Hill. Continue to Uskudar and embark to the boat. Bosphorus boat cruise up to second bridge of Bosphorus and sail to Golden Horn. Disembark from the boat here. Istanbul bus tour will continue. We visit Balat and Golden Horn. We stop The Ecumenical Patriarchate of Constantinople, after visit continue Prison of Anemas and see that from out side than we will stop Walls of Constantinople. You will to clim up on the old city walls of Istanbul. You will have full information for Byzantium and Ottoman war.
At the end of the tour, transfer you back to your hotel around 17:30 pm.
Sightse of Best of Istanbul Bus & Boat Cruise Tour :
Bosphorus Bridge, connecting the European and Asian sides of Istanbul. At 1560 meters long, the Bosphorus Bridge was the fourth longest suspension bridge in the World. Unique chance to step from one continent to another in 2 minutes.
Camlica Hill, a panoramic view of the charming Bosphorus and the mouth of Golden Horn.
There is historical-designed teahouses, cafes and a restaurant inside a public park with monumental trees, flower gardens and fountains. Çamlica Hill is 267 meters above sea level.
Walls of Constantinople series of defensive stone wallsthat have surrounded and protected the city of Constantinople(todayIstanbul) since its founding as the new capital of theRoman EmpirebyConstantine the Great. With numerous additions and modifications during their history, they were the last greatfortificationsystem ofantiquity, and one of the most complex and elaborate systems ever built.
The Ecumenical Patriarchate of Constantinople, the heart of Orthodox Christianity. One of the fourteen autocephalous churches within the communion of Orthodox Christianity.
Prison of Anemas, Byzantine building attached to the city walls of Constantinople (Istanbul) Four Byzantine emperors imprisoned there. It's the only Byzantine prison that still stands today.
Bosphorus Cruise, One of the best ways to get a feel for Istanbul is to take a cruise on the legendary Bosphorus.The majestic strait that runs through Istanbul, linking Europe and Asia. From your cruise boat, you can view the dramatic sights lining the Bosphorus' wooded shores: the Beylerbeyi Palace, the Rumeli Fortress, the Çırağan Palace, the Dolmabahçe Palace, the Maiden's Tower, the 19th century mansions of the Ottoman elite and many more.
Best of Istanbul Bus & Boat Cruise is available everyday according groups size.
Pick up and drop off at your Hotel (From Central Hotels)
Transportation by air-conditioned non-smoking tour coaches
Guiding Service during the tour
Istanbul Bus & Bosphorus boat sightseeing tour
Parking and Road tolls
Local taxes


Tips to Driver and Guide
Personal Expenses
Lunch & Drinks


You are kindly requested to present your self at the pick up point 15 minutes prior the pre advised pick up time

Read All Reviews
Mir haend scho vo di heime us buechet.Haet alles wundebar funktioniert.Sie haend eus vom Hotel abgholt.Zerscht simmer mit em Bus uf d'Asiatischi Siite gfahre uf de höchscht Hügel vo İstanbul.Super Uusblick mit eme typisch türkische Brötli Simit und eme türkische Tee.Nacher simmer mit em Boot zwüschet Asie und Europa unter de Bosborus Brugge dure.Was sehr intressant isch (was mer au bsuecht haend) das Zentrale vo de griechische Ortodoxische Patriarchie i de Türkei isch.Uf de alte Stadtmuur simmer au gloffe.De Aegyptische Spice Bazaar haemmer au gse.İsch e super Tuur gsi.Zum Glück haemmer buechet.Uf jede Fall nöd verpasse würd i saege.Danke an alli.
"
Das war ein wunderschöner Tag.Hat alles schön geklappt,wie es sein sollte.Vom abholen vom Hotel bis zum Transfer zurück.Asien und Europa am gleichen Tag gesehen und erlebt : ).....Auf dem höchsten Hügel İstanbul von oben betrachten und dazu Cay(Türkischen Tee) schlürfen.Und dazu den Bosporus im Boot geniessen.Wir habens richtig genossen.Hier kann mann entspannen und geniessen....Bis zum naechsten mal!
"