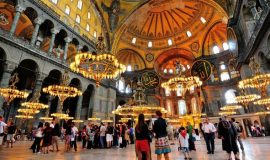 2889.00€
---
30 Days Turkey Tour Package; This is the longest and best package option that we can offer and organised while you are in Turkey. In this packsge you will have a enough time to analyse and enjoy each local town, cities, from one side to the other. You have enough time to explore every each city. You do not have tour everyday.
---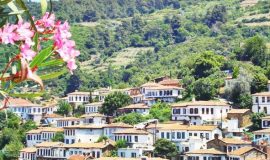 0.00€
---
18 Days Turkey Tour is great option for exploring Turkey. Exclusive Turkey Tour Package gives you an opportunity to visit historical sights of turkey with a local guide and self exploronation by renting car. 18 Days Turkey Tour Package is half relaxing and half historical sightseeing tour. If you do not want to join tours everyday and want a self drive and be free, Exclusive Turkey Tour is the best option for your travel type.
---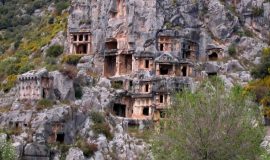 0.00€
---
Diamonds of Aegean & Mediterranean coastline of Turkey tour programme covers most famous historical and relaxing cities on your holiday. You will have guided tours in historical towns and you will be freedom with your self drive. You will have dream vacation in Turkey that never forget.
---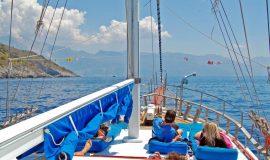 265.00€
---
It is one of the best option to explore the ancient ruins lying along the Mediterranean Coast Line. You will also relax on the see and enjoy with parties on each harbour. It is full board boat cruise from Olympos to Fethiye.
---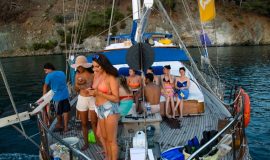 265.00€
---
Our Blue Cruise From Fethiye to Olympos package cover 4 days and 3 nights sailing boat from Fethiye to . If you would like to visit natural and the unique spots of south coast and enjoy the spirit of the mediterranean sea in Turkey, you should be on this Blue Cruise
---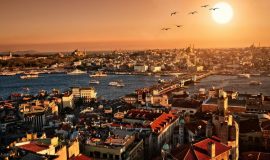 4784.00€
---
Istanbul to Athens tour itinerary is best option to combine history and relaxin vacation in Turkey & Greece. You will visit most famous cities of Turkey and most famous Islands of Greece and sights. You tour programme covers Istanbul, Cappadocia, Antalya, Kas, Fethiye, Pamukkale, Ephesus, Kusadasi, Samos Island, Mykonos Island, Santorini Island, Delphi and Athens.
---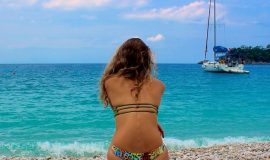 1465.00€
---
15 Days grand Turkey tour is relaxing and history tour package covers Istanbul, Ephesus, Priene, Miletos, Didyma, Pamukkale, Fethiye, Blue Cruise (4 Days - 3 Nights), Olimpos, Antalya, Perge, Aspendos, Side and Cappadocia sights. You will start to the tour when you arrive in Istanbul and at the end of the tour, we will transfer you for your international flight.
---