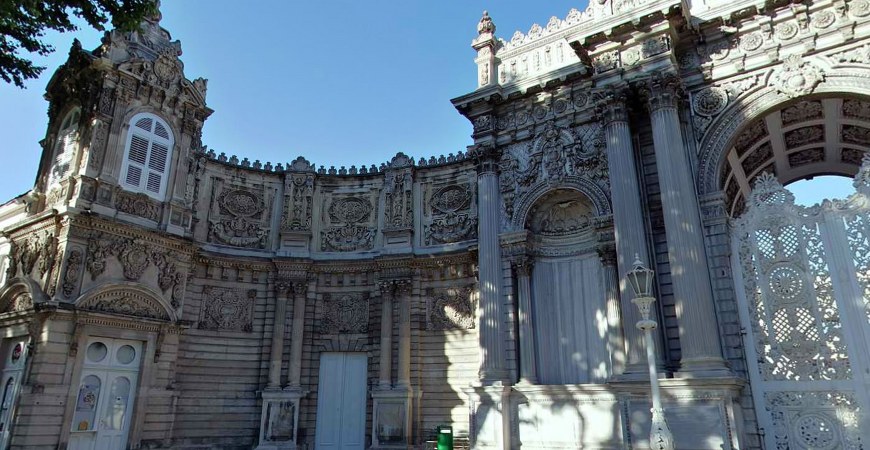 Dolmabahce Palace
Information about Dolmabahçe Palace
The area where the palace is located is one of the coaches of the Ottoman Navy which was first anchored in the 4th and 5th centuries, and some maritime festivals start to take place over time. With its becoming a marsh, the 1800s start to be filled in years and become one of the unique gardens used for the sultan's fun and relaxation.
The construction of today's palace in the gardens where different garden decorating arts are performed from time to time and small structures in different styles are built, corresponds to the period of Sultan Abdülmecit I. The building, which was completed in 1855, is one of the important centers where the sultans reside. Mustafa Kemal Atatürk is the last guest of the palace, which was welcomed by many foreign state representatives during the Republican Period, on November 10, 1938.
The Dolmabahçe Palace, which was opened to the public in the National Palaces today, has its own unique ornaments, architectural details, unique hand weavings, chandelier work, glazed pavilion, selamlik part, palace collections, baths and the room where Mustafa Kemal's bed It is one of the first places in Istanbul to be visited in order to take a look at the nearby tarihe.
Dolmabahçe Palace closes earlier than the other palaces. Dolmabahçe Palace is open between 09: 00-16: 00 hours. Dolmabahçe Palace is closed to visitors on Mondays and Thursdays. Dolmabahçe Palace museum welcomes visitors during the specified days. For your different questions, you can reach the officials with Dolmabahçe Palace contact information and get more detailed information. Yes, our answer will be for our visit to Dolmabahçe Palace which is open on Saturday. Dolmabahçe Palace working hours and Dolmabahçe Palace working days are as we mentioned above.