Duration

10 Days & 9 Night Turkey Tour Package
Spirit Of Anatolia Package Tour

Visiting Sights

Gallipoli, Troy, Ephesus, Kusadasi, Didyma, Pamukkale, Antalya, Perge, Aspendos, Cappadocia

Departure Day

Everyday

Tour Price

From 1127 Euro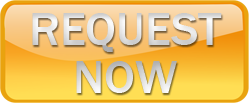 [[[["field11","equal_to","Yes"]],[["show_fields","field12"]],"and"],[[["field12","equal_to","1"]],[["show_fields","field16"]],"and"],[[["field12","equal_to","2"]],[["show_fields","field16,field17"]],"and"],[[["field12","equal_to","3"]],[["show_fields","field16,field17,field20"]],"and"],[[["field12","equal_to","4"]],[["show_fields","field16,field17,field20,field18"]],"and"],[[["field12","equal_to","5"]],[["show_fields","field16,field17,field20,field18,field19"]],"and"]]
Spirit Of Anatolia Package Tour – 10 Days
Tour Highlights:
The other long term package option is giving you chance for visit 10 most important ancient site and the historical area (Gallipoli, Troy, Ephesus, Priene, Miletos, Didyma, Hierapolis, Perge, Aspendos, and Cappadocia) in 4 different region of Turkey. After you visit this natural wonders, Turkey will turn to your favarite country forever. spirit of Anatolia package tour – 10 days programme is available everyday from Istanbul.
Spirit Of Anatolia Package Tour – 10 Days Tour Package
Day 1: Istanbul to Gallipoli Tour
Meal: Lunch
06:30 am – Pick up from hotel in Istanbul and depart for Gallipoli area.
12:30 Arrival and Lunch stop in Eceabat, one of most emotionally and touching places in Turkey, the Wolrd War I Battlefields of Gallipoli. We will visit the Anzac Cove, Lone Pine, Australian Memorial, Johnston's Jolly, the Nek, Chunuk Bair, New Zealand Memorial and Turkish Memorial.
Gallipoli Tour ends and we take a farry across the Dardanelles. Check into your hotel. Overnight at hotel in Canakkale. This is fisrt night of the spirit of Anatolia package tour – 10 days.
Day 2 : Troy Tour – Kusadasi
Meal : Breakfast
Breakfast. Early start for the ancient city of Troy, Famous with legendary Trojan Horse from the times of Beautiful Helen, the Queen of Sparta, and Paris, the Trojan Princess. After Troy tour bus transpotation to Kusadasi / Selcuk where you will spend the night. Overnight at hotel in Kusadasi ( Ephesus).
Day 3 : Kusadasi (Free Day In Kusadasi)
Meal : Breakfast
Breakfast. You will have free day to relax on the beach in Kusadasi. If you like that you can join the boat tour or other extra tours in Kusadasi.
Overnight in Kusadasi.
Day 4 : Ephesus & House Of Virgin Mary Tour
Meal : Breakfast, Lunch
Breakfast. The ruins of the Temple of Artemis, one of the seven ancient wonders of the world. Then on, to visit Ephesus Ancient City, the best preserved Greco-Roman city in the world. Here you will explore the Agora, Odeon, Curettes Street, public toilets, Celsius Library, Hadrian Temple, Roman Baths, Grand Theatre, Marble Street. After a lunch break depart for the House of Virgin Mary and visit the chapel where she is said to have spent her last day. Overnight at hotel in Kusadasi.
Day 5 : Priene – Miletos & Didyma Tour
Meal : Breakfast, Lunch
Breakfast. Your guide will meet you and depart for Priene which in its time was one of the most spectacular of all the Ancient Ionian Cities. After the visit here, you then travel on to Miletus with its magnificent theatre and the Byzantine fortress on the acropolis above. Last, but not least, visit Didyma. Here you will find the largest Ionic Temple in the world, that of Apollo. At the end of the tour transfer to airport. Overnight at hotel in Kusadasi.
Day 6 : Pamukkale & Hierapolis Tour – Antalya
Meal : Breakfast, Lunch
Breakfast. You will see the Cotton Cilifts. Pamukkale is an extraordinary natural wonder. The calceus waters rise from the ground at a temperature of 35 C and tumple down the mountain from a height of 100 meters, forming a myriad of pools. Cream-colored stalactites are formed as the water overflows from the pools, creating a breathtaking sight unequalled in the world. Also visit the ancient ruins of the City of Hierapolis with its basilica, theatre, Roman Bath and Necropolis. At the end of the tour, bus transportation to Antalya. It takes abot 4 hours. Upon arrival to Antalya and check into hotel. Overnight at Hotel in Antalya.
Day 7 : Antalya (Free Day In Antalya)
Meal : Breakfast
Breakfast. You will have free day to relax on the beach in Antalya. If you like that you can join the boat tour (extra charge) or other optinal tours in Antalya.
Overnight in Antalya.
Day 8 : Perge – Aspendos & Side Tour – Cappadocia
Meal : Breakfast, Lunch
Depart from the hotel for Perge lies 18 km East from Antalya with its colonnaded streets, agora, bath, stadium and theatre. The Hittites settled in this area in 1500 BC and St. Paul stopped here on one of his journeys during the time. Perge was an important city of ancient Pamphylia. The stage of the theatre has very nice marble relief work. Aspendos is one the best preserved theatres of the antique world seating 15,000. The galleries, stage decorations and the acoustics all reflect the success of the architect. Close to the theatre the remains of an aqueduct can be seen, which was the largest in Anatolia. Aspendos is 49 km East of Antalya and is reached by crossing the Köprü River over a very old Seljuk bridge. Lunch will be taken at a local restaurant. Side is 70 km East of Antalya. It is one of the best known classical sites in Turkey. The magnificent theatre of the ancient city, built on colonnaded arches, is the largest in the whole area. Next to the theatre is an agora. The creamy white columns of the Apollo Temple make a striking contrast against the blue sea. The extensive Roman bath, now a museum, houses one of Turkey's finest archaeological collections.
First class overnight bus transportation to Cappadocia.
Day 9 : North Of Cappadocia Tour
Meal : Lunch
Arrival to Cappadocia. Start to North of cappadocia tour. Our first real encounter with Cappadocia almost Martian landscape is in the Dervent valley. We visit Pasabag's "fairy chimneys", where the voice of the wind harmonizes with songs of the fairies. From here we pause at Avanos centre of terracotta art. After lunch we visit the famous Goreme Open Air Museum to see the best examples of Byzantine art in Cappadocia. We complete the tour with a visit to the Uchisar Rock-Castle, giving you a panoramic view of the valleys of Cappadocia. Overnight in Cappadocia. At the end of the tour, transfer to hotel. Overnight in Cappadocia.
Day 10 : South Of Cappadocia Tour – Istanbul
Meal : Breakfast, Lunch
Check out after the breakfast. Today is your last day of spirit of Anatolia package tour – 10 days. Depart from your hotel to visit Red valley and explore the famous rock- cut churches and hike 5 km through the Gulludere valley. Then visit Cavusin village. Old Cavusin was abandoned several decades ago due to avalanches. The current village of Cavusin is located on the road. Old Cavusin, with its rock-cut dwellings and stone houses, had several hermitages. The two most important churches in Cavusin are the Great Basilica dedicated to St. John the Baptist (located on the cliff above the village) and Cavusin church or the "Great Pigeon House" commemorating a visit of the famous Cappadocian Emperor Nicephorus Phocas. After lunch drive to the Pigeon Valley. In the afternoon visit Kaymakli Underground City, where early christians lived in fear and faith. The an- cient name was Enegup. The houses in the village are constructed around the nearly one hundred tunnels of the underground city, which is one of the most interesting underground settlements in Cappadocia. The underground city was originally carved out as eight floors, however four floors are available to visit. In wartime about 5000 people can refuged in. The tunnels are still used today as storage areas, stables, and cellars. On the way back visit the natural castles at Ortahisar.
At the end of the tour, transfer to airport and fly back to Istanbul. Upon arrive in Istanbul will be end of the Spirit Of Anatolia Package Tour – 10 Days.
Spirit of Anatolia package tour – 10 days is departure everyday from Istanbul. According your we can add more days in your spirit of Anatolia package tour – 10 days programme and it can be longer itinerary on your Turkey vacation. You will do tours with local guide in spirit of Anatolia package tour – 10 days. If you make your reservation early to spirit of Anatolia package tour – 10 days than you will save your time and money.
Guided Gallipoli Tour
Guided Troy Tour
Guided Ephesus Tour
Guided Priene – Miletos & Didyma tour
Guided Pamukkale Tour
Guided Antalya Perge – Aspendos & Side Tour
Guided Cappadocia Tours
English speaking tour guide in tours
Professional Guide licensed by the Ministry of Tourism on the tours
All entrance fees to the archaeological sites and museums in the program
Transportation by air-conditioned non-smoking tour coaches
1 Night hotel in Canakkale
4 Nights hotel in Kusadasi
2 Nights hotel in Antalya
1 Night hotel in Cappadocia
Meals as mentioned in program
Bus transportations as mentioned in program
Flight ticket from Cappadocia to Istanbul
> Airport transfers as mentioned in program Parking fees and Road tolls
Local Taxes


Optional Tours like Hot Air Balloon & Boat Tour / Dinner & Shows
Personal Expenses
Drinks at the lunches
Dinners
Entrance to Thermal Pool in Pamukkale


Hotel picks up time is changing according to Istanbul towns. Please inform us your hotel details on your request.

Read All Reviews
★★★★★
"
I felt extremely glad with the trip that you provide for us in Turkey, it was absolutely one of the best vacation that we have had! All of the organisations were great and all the guides were very supportive,Even it was our first visit to Turkey, we are already planning to return visit and our first choice would be the small group tour with your company. We have many joyfull memories in our minds already. We loved the Turkısh restaurants and the foods. We will definitely recommend your company to our friends. The other people on our tour were a pleasure to be with as well. Thank you very much for the great organisated holiday that we will never forget.
"
★★★★★
"
I must apologize for the quite long delay in our reply but I have been too busy since our return to our home and this has been my first chance to write. Also the web site really gave so much detail that I became really excited prior to travelling. It obvious that you are all highly organized, and the best aspect of this is that you deliver exactly what you offer. We were very pleased with the Schedule and accommodation. You replied to all of my emails on time and with the professional manner. We found your cousine very taste and enjoyed the quality of the restaurants selected. Once again many thanks for an unforgettable holiday.
"
★★★★★
"
We really felt that the value we received for our money was outstanding, we definetely got our money's worth! We have only words of deep appreciation for their work and attitudes.All guides were amazing. They all had unique senses of humour and ways of teaching us the history, country culture , we were very excited to have new knowledge opportunities each day.However, we always had too much delicious food. We understand that you want us to try a variety of food which was great.We enthusiastically applaud your organisation professionalism and attention to detail.I highly recommend this tour to any person contemplating a trip to Turkey.
"
★★★★★
"
We loved all organisation that you prepare for us!Especially your well organised guides in each cities were extremely well in not only their knowledge of their cities and their command of the English language, but also their personalities, desire to please their foreign guests. Also each meal that we get was an unusual experience, especially the Pottery kebap in Cappadocia. We also made many new friends too!I just want to say Thank you so much for delivering us safely everywhere!
"
★★★★★
"
From the beginning untill the end the trip went very well. Each point of this activity was more than satisfactory. The guide of our group worked very hard to meet our needs and was very informative about everything and places we visited the food that we get and the rest general. The driver performance very highest quality, which was a well comfort.Also the accomodations that your company provide for us was amazing.And the last thing that i want to say you guys know this business and your previous clients can recommend you very easily to your future clients like we will do definetely.
"