Duration

15 Days & 14 Night Tour Package
15 Days Grand Turkey Tour Package

Visiting Sights

Istanbul, Ephesus, Priene, Miletos, Didyma, Pamukkale, Fethiye, Blue Cruise (4 Days - 3 Nights), Olimpos, Antalya, Perge, Aspendos, Side, Cappadocia

Departure Day

Everyday

Tour Price

From 1465 Euro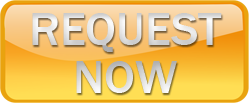 [[[["field11","equal_to","Yes"]],[["show_fields","field12"]],"and"],[[["field12","equal_to","1"]],[["show_fields","field16"]],"and"],[[["field12","equal_to","2"]],[["show_fields","field16,field17"]],"and"],[[["field12","equal_to","3"]],[["show_fields","field16,field17,field20"]],"and"],[[["field12","equal_to","4"]],[["show_fields","field16,field17,field20,field18"]],"and"],[[["field12","equal_to","5"]],[["show_fields","field16,field17,field20,field18,field19"]],"and"]]
15 Days Grand Turkey Tour Package

Tour Highlights
Use your imagination, If you have a chance for exploring and enjoy almost each important and the historical site with a tour package includes most expences while you are in a country? Sounds great and unbelievable, isn't it? But it is not a dream. If you have a holiday plan for Turkey, our Grand Turkey tour can meet your expectations. All you need to do just give us a chance for letting us your dreams come through.
15 Days Grand Turkey Tour Package
Day 1: Arrive In Istanbul
Meal: No Meal
Arrival to Istanbul airport. Our transferman will be ready to meet and transfer you to your hotel. Today is your first day of 15 days grand Turkey tour package. Time at leisure, stay overnight in Istanbul.
Day 2: Byzantine & Ottoman Relics Tour
Meal: Breakfast, Lunch
08:30 am – You will be picked up from your hotel for Full day tour of Old City.
In this day you will be able to see:
HAGIA SOPHIA: Byzantium largest cathedral, converted to mosque 1453 by the Ottoman Empire and today open as a museum to see both religions remains.
BLUE MOSQUE: This mosque complex, containing Istanbul's only mosque with six minarets was built by Sedefkar Mehmet Aga for Sultan Ahmed 1st. early 17th century.
HIPPODROME: Center of sports activities and political events of the Eastern Roman Empire.
GRAND BAZAAR: Famous shopping center worldwide. Shopping possibilities for carpet, jewelry, leather etc
TOPKAPI PALACE: Built between 1475 and 1478 by Mehmet II, Fatih, the conqueror of Istanbul, served as the residence of the sultan and administrative seat of the Ottoman Empire for 400 years.
The tour finishes around 17:00, transfer back to the hotel. Overnight in Istanbul
Day 3: Bosphorus & Two Continents Tour
Meal: Breakfast, Lunch
08:30 am – You will be picked up from your hotel for Full day tour of Two Continents.
In this day you will be able to see:
SPICE BAZAAR: Mystical smells of various spices. Shops selling fruits, vegetables, flowers, caviar and dry fish etc…
BOSPHORUS BY BOAT: On the waterway separating the two continents, Asia and Europe. Opportunity to take photographs of marble palaces and ancient wooden villas of Ottoman architecture, besides modern residences and luxurious apartments.
BOSPHORUS BRIDGE: Unique chance to go from one continent (Asia) to another (Europe) in two minutes.
BEYLERBEYI PALACE: The summer residence of Ottoman Sultans with its original furniture and magnificent gardens with the harem on the Asian side.
CAMLICA HILL: Offers a panoramic view of Istanbul and Bosphorus from the highest point of the city.
17:00 pm – After the tour, transfer back to the hotel. Overnight in Istanbul
Day 4: Istanbul – Ephesus Tour
Meal: Lunch, Dinner
Early morning transfers to Istanbul airport and flies to Izmir. Arrival to Izmir Adnan Menderes Airport. Met on arrival & transfer to Ephesus.
You will start to the full day tour of Ephesus & The House of Virgin Mary. First, you will visit The Temple of Artemis, which once was one of the Seven Wonders of the ancient world. Then you will visit the world famous ancient the Greco-Roman City of Ephesus, the most well-preserved example in the world. After visiting this impressive site, you will have a lunch break. After lunch, you will visit The House of Virgin Mary, where it is believed she spent her last days. This is a holy place for both Christians and Muslims.
After the tour, you will be transferred to hotel & Overnight in Kusadasi.
Day 5: Priene Miletos & Didyma Tour
Meal: Breakfast, Lunch, Dinner
Your guide will meet you and depart for Priene which in its time was one of the most spectacular of all the Ancient Ionian Cities. After the visit here, you then travel on to Miletus with its magnificent theater and the Byzantine fortress on the acropolis above. Last, but not least, visit Didyma. Here you will find the largest Ionic Temple in the world, that of Apollo. At the end of the tour transfer back to the hotel. Overnight at hotel.
Day 6: Pamukkale & Hierapolis Tour – Fethiye
Meal: Breakfast, Lunch
08:00 Pick up from your hotel drive to Pamukkale visiting; Pamukkale and the ancient city of Hierapolis with the Temple of Apollo, the breathtaking Theater, the fascinating Necropolis and the last the great baths of Hierapolis antique city, where St. Philip was martyred. St. Philip is connected with the early church in Hierapolis and played an important role in Pamukkale the history of the city. Finally, we visit the calcium terraces and pools. After the tour free time, you can swim at the thermal pool (with the extra charge).
At the end of the Pamukkale tour bus transportation to Fethiye. Check into hotel. Overnight in Fethiye.
Day 7: Blue Cruise Departs From Fethiye – Samanlik Bay – Butterfly Valley – St-Nicholas Island
Meal: Breakfast, Lunch, Dinner
Departure from Fethiye Harbour between 11 and 12 a.m. to Samanlik Bay for swimming & lunch or, depending on the sea conditions, to Butterfly Valley for lunch, a swim & optional visit of this natural reserve, hosting 136 kinds of different butterflies and moths. Afterward, we cruise to Oludeniz (The Blue Lagoon) again sea conditions permitting. Option for paragliding available. Last stop of the day is St-Nicholas Island. Byzantine ruins, swim, dinner & 1st night.
Day 8: Aquarium – Kas – Kekova
Meal: Breakfast, Lunch, Dinner
Around sunrise departure to Aquarium or Firnaz Bay near Kalkan for breakfast & swimming.
Cruising to Kas where we stop in the harbor for lunch & visit of this charming fishing village. Of ancient Antiphellos, as Kas was once known, only Lycian rock tombs & sarcophagi and the Roman theater are left. But the charm of the town remains! In a bay near Kekova, we stop for swimming, dinner & the 2nd night.
Day 9: Sunken City – Simena – Gokkaya Bay
Meal: Breakfast, Lunch, Dinner
Departure to the Sunken City of Kekova (this Lycian – Roman archaeological site is protected, so only looking!). Simena, a traditional Turkish fishing village with no car access and Byzantine/Ottoman castle.
In Gokkaya Bay optional water sports are available. Dinner, relax in this pirates haven or party the night away at the Smugglers Inn.
Day 10: Myra – Demre – Olympos
Meal: Breakfast, Lunch, Dinner
After breakfast, we have a look at the Pirates Cave (sea conditions permitting) before cruising to Andriace harbor (lunch).
Bus transfer to the archaeological site of Myra, and to Demre for the St-Nicholas Church, shopping, and banking when requested by your group.
Bus transfer to the Tree houses in Olympos where we arrive between 4 and 6 p.m. Overnight stay in Olympos ( Olimpos ).
Day 11: Olympos – Antalya
Meal: Breakfast
Free day in Olympos. Spend all your day on the beach. In the evening local bus to Antalya (duration 2 hours). Check into hotel. Overnight in Antalya.
Day 12: Perge – Aspendos & Side Tour – Cappadocia
Meal: Breakfast, Lunch
After breakfast, departure from your hotel to Perge and Aspendos. One of the largest ancient cities in the Pamphylia region. Perge was the capital city of Pamphylia. The Roman Bath, the Agora, Colonnaded street, Nymphaion and the Stadium will be visited and after lunch, we visit Manavgat waterfall andtheRoman Era such as Theatre, Roman Bath, and Apollo'sTemple in the Side. After the tour transfer back to the hotel.
19:30 Pick up from your hotel & transfer to bus station.
21:30 Depart from Antalya. The bus trip takes around 10 hours.
Day 13: Cappadocia Tour I
Meal: Lunch
Arrival in Cappadocia and depart to visit Devrent Valley to see the unique fairy-chimneys. Drive to Pasabag (Monk's Valley) to see the most interesting mushroom-shaped pinnacles. Drive to the city of Avanos for lunch. In the afternoon visit another beautiful open air museum at Goreme where the remains of rock-cut churches and Christian settlements date back hundreds of years. Lastly, before returning to your hotel, visit the natural castles at Uchisar. Overnight stay in Cappadocia.
Day 14: Cappadocia Tour II – Istanbul
Meal: Breakfast, Lunch
Depart from your hotel to visit Red valley, and explore the famous rock-cut churches and hike 5 km through the Gulludere valley (Rose valley). Then visit Cavusin village. This village is famous for the houses and churches of the Christian clergymen. Drive to the pigeon valley for lunch. In the afternoon visit underground city. Where early Christians lived in fear and faith. On the way back visit the natural castles at Ortahisar.
At the end of the tour transfer to Cappadocia airport and fly back to Istanbul. Met on arrival at airport and transfer to hotel. Overnight in Istanbul.
Day 15: Fly Home
Meal: Breakfast
Breakfast & Check out before than 11:30 am. Transfer to the airport according to your flight departure time for fly home. Your 15 days grand Turkey tour package ends.
All arrival and departure land transportation for airport and hotel transfers.
Intercity land transportation tickets – (Pamukkale to Fethiye to Antalya to Cappadocia).
Domestic Flight Tickets
Transportation in non-smoking mini/midi bus with professional English speaking guide and experienced driver.
4 nights hotel stay in Istanbul with breakfast.
3 Nights /4 Days Boat Cruise with breakfast, lunch and Dinner
2 Nights accomodation in Kusadasi with breakfast and dinner
1 Night accomodation in Fethiye with breakfast
1 Night accomodation in Olympos (tree houses) with breakfast and dinner
1 Night accomodation in Antalya with breakfast
1 Night accomodation in Cappadocia with breakfast
2 Full Day Tour of Istanbul with lunch.
1 Full Day Tour of Ephesus with lunch.
1 Full Day Priene – Miletos & Didyma Tour with lunch
1 Full Day Tour of Pamukkale with lunch.
1 Full Day Tour of Antalya with lunch.
2 Full Day Tour of Cappadocia with lunch.
Meals mentioned by the itinerary.
Entrance fees mentioned by the itinerary.
Services charges and local taxes.


Tips to Driver and Guide
Personal Expenses
Drinks at the lunches & dinners and on the Blue Cruise
Anything unless specified being included.
Entrance to Thermal Pool


If you like to swim in The Ancient Pool which is also called Cleopatra Thermal Pool they charge extra entrance fee.
You are kindly requested to present yourself at the pick up point 15 minutes prior the pre advised pick up time.
Remember to take sunscreen & a hat if you're not fond of direct sunlight as there is minimal shade available.

Read All Reviews
★★★★★
"
our group were 6 girls we had great time in Istanbul in turkey . first we visited Istanbul historical pleases and than we moved ephesus after that we went to cotton castle which one of the white place in turkey it is realy amazing view.after that we continue to our tours next one blue cruise in between fethiye to olimpos. After antalya we moved to cappadocia.I think all of our group will never forget this amazing tour. Thanks a lot..
"
★★★★★
"
This is the 2nd time I have used your company and continue to be impressed with the quality of services.Thank you very much for your kindness and consideration for all of us.Also please extend my appreciation to my four guides, all of them very good and competent.They were some of the best guides we have ever had. more than that, They were extremelly open minded to answer our questions, to give their points of view, and to help us to enjoy even more this wonderfull trip and of course Turkish people, my god how friendly and helpfull they were.Shortly i had a unforgettable time with you all .Best of luck for your future business.
"
★★★★★
"
In Generally we were very amazed with the standard of the whole Turkey tour.We saw the most significant cultural attractions at each place.All of the guides were verywell.They had a wonderful sense of humor and was very determined in making sure we got everything we wanted.The amount of food brought was enormous. We got plates and plates of food that we did like it much.Regarding cars, the service, cleanliness of the vehicles, and attitude of all our drivers were outstanding.We would not hesitate to recommend your company to our friends, or use your services again.
"
★★★★★
"
A belated thank you for your excellent arrangements on our recent our Turkey vacation.These are the kinds of experiences that help peoples of different backgrounds and better understand one another.My favorite place so far was Cappadocia, it was so good to be in contact with nature, just been able to see the Great rock formations,stunning cave structures,fascinating underground cities and rest of the beautifull landscape. We very much enjoyed the opportunity to taste many of the items which are not that common in our country thank you both very much for your efforts.We will be so thankfull to you and never forget great job that you did for us.
"
Kaydet
Kaydet
Kaydet
Kaydet