Duration

2 Days & 1 Night Tour Package
Cappadocia Tour from kayseri or Nevsehir Airports

Visiting Sights

Cappadocia - Turkey

Departure Day

Everyday

Tour Price

From 139 Euro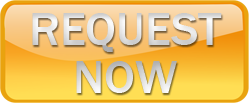 [[[["field11","equal_to","Yes"]],[["show_fields","field12"]],"and"],[[["field12","equal_to","1"]],[["show_fields","field16"]],"and"],[[["field12","equal_to","2"]],[["show_fields","field16,field17"]],"and"],[[["field12","equal_to","3"]],[["show_fields","field16,field17,field20"]],"and"],[[["field12","equal_to","4"]],[["show_fields","field16,field17,field20,field18"]],"and"],[[["field12","equal_to","5"]],[["show_fields","field16,field17,field20,field18,field19"]],"and"]]
2 Days Cappadocia Tour From Kayseri Or Nevsehir Airports
Tour Highlights
You will be picked up from Cappadocia aiport according your arrival time and join to 2 days Cappadocia tour from Kayseri or Nevsehir Airports tour package. Your 2 days Cappadocia tour from Kayseri or Nevsehir Airports package including to visit Devrent Valley, Avanos, Goreme Open Air Museum, Pasabaglari, Uchisar Castle, Pigeon Valley, Red Valley, Cavusin, Hospital Monastry, Ortahisar, Underground City and Monks Valley.
2 Days Cappadocia Tour from Kayseri or Nevsehir Airports
Day 1 : Kayseri / Nevsehir Airport To Cappadocia Tour I
Meal : Lunch
You will be picked up from Kayseri / Nevsehir Airport and transfer to Cappadocia. Full Day Guided North of Cappadocia Tour with lunch.
In this day you will be able to see:
Devrent Valley : Devrent is situated on the northern slopes of Aktepe, 1km from Pasabaglari (Monks' Valley) and 5 km from Avanos. The ruins at Devrent are spread over three valleys, which also house several pointed fairy chimneys with large stems.
Monks Valley : The best place to see three-headed fairy chimneys. Pasabag, the Pasha's Vineyard, is surrounded by incredible natural rock formations; a spectacular scene.
Avanos : A center of terra cotta work of art since 3000 BC, it is a town where you will be invited to visit a traditional pottery workshop, which is possibly set deep into the hillsides. The clay, which comes from the Red River passing through the town, gives life both to the land and to the local economy.
Goreme Open Air Museum : Goreme was an important Christian centre in the early years of the Middle Ages, was a bishopric administered by Mokissos near Aksaray in the 11th and 13th centuries. Despite the vast numer of monasteries, churches and chapels in the vicinity of Göreme, there are not many inscriptions bearing dates. For this reason, these religious buildings are mainly dated according to the iconography or architectural features.
Uchisar : Uchisar is a troglodyte town situated right in the middle of Cappadocia. It is named after the enormous piece of rock in the center of the town, which was once used as a castle. This extraordinary rock is the highest peak of the area with the view of whole Cappadocia and Erciyes (Argeus) Mountain.
After the tour, you will be transferred to hotel & Overnight at hotel.
Day 2 : Cappadocia Tour II – Transfer To Kayseri / Nevsehir Airport
Meal : Breakfast, Lunch
Breakfast & Check out from the hotel. You will be picked up and depart from the hotel at approximately 09:30 am for Full Day Guided South of Cappadocia Tour with lunch.
In this day you will be able to see:
Kizilcukur ( Red Valley ): is an isolated valley behind Urgup. It has beautiful rock formation with some great hidden rock-carved churches. The most interesting part of this area is the countless tracks connecting the small villages and towns through vineyards and gardens like a spider net. It is always possible to see villagers working in the area and offering grapes, apples or apricots to you.
Cavusin Village : One of the oldest settlements in the area, Cavusin is situated 2km from Goreme, on the Göreme – Avanos road. The Church of St.John the Baptist offers a panoramic view of the village. This church and its paintigs date back to the 5th century, making the oldest church in the region. It had a large courtyard which is unusual for Cappadocia, this has been eroded away however.
Hospital Monastry : One of the oldest monastries in Cappadocia.
Underground City : Kaymakli and Derinkuyu underground cities are the two largest and deepest of the 40 others in Cappadocia. They both have eight floors, although not all are open to the public.
Pigeon Valley : Visit the pigeon houses and rock formations.
After the tour, according your next destination transfer to airport or to your hotel. End of the 2 days Cappadocia tour from Kayseri or Nevsehir Airports.
2 Days Cappadocia Tour From Kayseri Or Nevsehir Airports is available everyday all year round. If you have more time than we can change 2 Days Cappadocia tour from Kayseri Or Nevsehir Airports programme to 2 night and 3 days.
Airport transfers as mentioned in programme
2 Fully Guided Cappadocia Tours
1 Night Hotel Accommodation with Breakfast
All entrance fees to the archaeological sites and museums in the programme
Transportation by air-conditioned non-smoking tour coaches
Professional Guide licensed by the Ministry of Tourism
Parking fees and Road tolls
2 Lunches in the tour package at local restaurants
Local taxes


Personal Expenses
Drinks at the lunches
Dinner


You are kindly requested to present yourself at the pick up point 15 minutes prior the pre advised pick up time.
Optional tour is Hot Air Balloon Flight for Sunrise

Read All Reviews
★★★★★
"
Me and my wife absolutely felt that your tour provided a proffessional introduction to those areas, for a reasonable cost. It was very clear that it would not have been logical to attempt such an itinerary without your organization handling the complicated logistics. We must comment our tour guides for ensuring we had the best time possible. During our journey guides were very supportive about sights to Turkey, Including local social history which we would not know about. The meals featuring local specialties were delicious and variety thats why we had a plenty occasion to taste almost each one.The Hotels was also higlight. We have already filled in questionnaires given to us by each of the three guides we had .I want to thank you all for been very accommodating and helpful, and assisted us behind the scenes with many things and let us join to real life experience in your amazing country.
"
★★★★★
"
Turkey was full of never ending surprises made all the time enjoyable by our excellent tour guide.Every arrangement has been fully taken care of so that you can devote your full attention to what you are seeing and experiencing.I will come back to your awesome country with a greater appreciation and very confidentally next time.It is clear that Turkey is a country with great history and traditions that is moving ahead rapidly toward economic development and better lives for its citizens. You guys deserve special thanks.
"
★★★★★
"
We booked our flight tickets 60 days before and just joined this programme. It was very nice to see my name on the sign at the meeting point in airport. Everything was on time and all the Spanish tour was awesome. our cave room was very nice. I am sorry not to join your hot air balloon tour. It was very early in the morning. I will come and join your balloon tour next time. I will recommend your tours to our friends.
"