| | |
| --- | --- |
| | |
| Duration | 8 Days & 7 Nights Tour Package |
| Visiting Sights | Gallipoli - Troy - Ephesus - Priene - Miletos - Didyma - Pamukkale & Cappadocia |
| Departure Day | Everyday |
| Tour Price | From 899 Euro |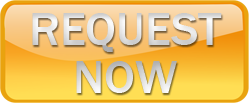 [[[["field11","equal_to","Yes"]],[["show_fields","field12"]],"and"],[[["field12","equal_to","1"]],[["show_fields","field16"]],"and"],[[["field12","equal_to","2"]],[["show_fields","field16,field17"]],"and"],[[["field12","equal_to","3"]],[["show_fields","field16,field17,field20"]],"and"],[[["field12","equal_to","4"]],[["show_fields","field16,field17,field20,field18"]],"and"],[[["field12","equal_to","5"]],[["show_fields","field16,field17,field20,field18,field19"]],"and"]]
8 Days Discover Turkey Package Tour
Tour Highlights
8 Days Discover Turkey  package tour option is one of the most reasonable and joyfull option to discover Gallipoli Battle area and visit Ancient city of Troy, where you can fallow the foot steps of the history. Kusadasi, Ephesus, Didyma, Priene, Miletos and Pamukkale which are the pearls of Agean Cost which shining like a sea sparkles and Cappadocia, like the Hittite's called '' Land of the beautifull horses' which will gonna imperessed you.
8 Days Discover Turkey Package Tour
Day 1 : Istanbul To Gallipoli Tour
Meal : Breakfast, Lunch
Pick you up from your hotel @ 06:30 am. Drive to Gallipoli peninsula via Tekirdag and Kesan. We will have break on the way for breakfast and rest. Arrive to Eceabat. We will have lunch and continue to Anzac Cove.
Gallipoli Guided Tour
Beach Cemetery (John Simpson's Grave)
Anzac Cove
Ari Burnu (First Anzac landing place)
Lone Pine Cemetery (Australian Memorial)
Johnston's Jolly (Walk in the Anzac trenches)
View Shrapnel Valley
Chunuk Bair (Main New Zealand Memorial)
Turkish Memorial
The Nek and Walker's Ridge
End of the first day Gallipoli – Troy – Ephesus & Pamukkale tours – 5 days, check into hotel and Overnight at hotel in Eceabat or Canakkale.
Day 2 : Troy Tour – Ephesus
Meal : Breakfast
Breakfast & Check out from the hotel. Free morning. Pick up from the hotel and drive to Helen of Troy.
Troy Guided Tour
The Trojan Horse which was used in the movie Troy
The Trojan Horse (Did it really exist ?)
Helen of Troy (Was she the real cause of the war ?)
The Trojan Wars
Battle between Achilles an Hector
The 3200 years old city walls of Troy VI and VII
The East gate of VI (VIP entrance of Troy VI)
The Temple of Athena
Walls of Troy II and Megaron House
Walls of Troy I (The oldest ruins of Troy)
The trench of Schliemann
The ramp of Troy II
The Scaean Gate
The Gate of Troy VI (Where possibly the tricky wooden horse was taken)
Sanctuary (Sacrificing Altars)
Roman Bath
Odeon (Music theatre)
South gate of Troy VI
Bouleuterion
Ruins of agora (Market place)
At the end of the tour, bus transportation to Selcuk / Kusadasi via Izmir city. Arrival to Selcuk / Kusadasi. Check into hotel and Overnight.
Day 3 : Ephesus Tour
Meal : Breakfast, Lunch
Breakfast at hotel. You will be picked up from your hotel and join to the group and start to the Ephesus day tour. The ruins of the Temple of Artemis,one of the seven ancient wonders of the world. Then on, to visit Ephesus Ancient City, the best preserved Greco-Roman city in the world. Here you will explore the Agora, Odeon, Curettes Street, public toilets, Celsius Library, Hadrian Temple, Roman Baths, Grand Theatre, Marble Street. After a lunch break depart for the House of Virgin Mary and visit the chapel where she is said to have spent her last day.
End of the Ephesus Guided Tour transfer to back to hotel. Overnight at hotel.
Day 4 : Priene – Miletus & Didyma Tour
Meal : Breakfast, Lunch
Breakfast, pick up from the hotel for the day tour to Priene – Miletus & Didyma.
Priene – Miletos & Didyma Tour
Priene ancient city; In the 2nd millennium BC, Priene ancient city was founded in an unknown location. Visit the theater, the temple of Athena, the Bouleterium, the Agora, and the Altar of Zeus and Cybele. After visiting Priene, have lunch in one of the local restaurant in the area. Afterwards, dirve to Didyma ancient city, Visiting Temple Of the Apollon which was the biggest Oracle Center of ancient Turkey. After visiting Didyma drive to Miletus Ancient City, was established on the sea shore at that period. Also it was knowen Thales's home. He has reported forecasted solar eclipse. He has been dealing with astronomy and solstices as one of the first astronomer to calculate in advance. The city was destroyed by the Persians in 5th century BC.
Tour ends and you will be transferred back to your hotel. Overnight in Kusadasi.
Day 5 : Pamukkale Tour – Cappadocia
Meal : Breakfast, Lunch
Breakfast and check out from your hotel.
Pick up from the hotel and drive to Pamukkale. You will see the Cotton Cilifts. Pamukkale is an extraordinary natural wonder. The calceus waters rise from the ground at a temperature of 35 C and tumple down the mountain from a height of 100 meters, forming a myriad of pools. Cream-colored stalactites are formed as the water overflows from the pools, creating a breathtaking sight unequalled in the world. Also visit the ancient ruins of the City of Hierapolis with its basilica, theatre, Roman Bath and Necropolis.
End of the Pamukkale Tour, Transfer to bus station bus for Cappadocia. Duration takes 11 hours.
Day 6 : Cappadocia
Meal : No Meal
Morning arrival to Cappadocia. Check into hotel.
Free day in Cappadocia.
Overnight at hotel in Cappadocia.
Day 7 : Cappadocia Tour I
Meal : Breakfast, Lunch
Breakfast at hotel. You will be picked up from the hotel for fist day tour of Cappadocia.
Guided North of Cappadocia Tour
Depart from your hotel to visit Devrent Valley to see the unigue fairy-chimneys. Drive to Pasabag (Monk's Valley) to see the most interesting mushroom-shaped pinnacles.Drive to the city of Avanos for lunch.In the afternoon visit another beautiful open air museum at Goreme where the remains of rock-cut churches and Christian settlements date back hundreds of years. Lastly, before returning to your hotel, visit the natural castles at Uchisar. Overnight stay in Cappadocia
Day 8 : Cappadocia Tour II – Istanbul
Meal : Breakfast, Lunch
Breakfast & Check out from the hotel. You will be picked up from the hotel for second day tour of Cappadocia.
Guided South of Cappadocia Tour
Depart from your hotel to visit Red valley,and explore the famous rock- cut churches and hike 3,5 km through the Gulludere valley (Rose valley). Then visit Cavusin village.This village is famous for the houses and churches of the christian clegymen. Drive to the pigeon valley for lunch. In the afternoon visit Kaymakli underground city. Where early christians lived in fear and faith. On the way back visit the natural castles at Ortahisar.
At the end of the tour, transfer to airport and fly back to Istanbul. Upon arrival to Istanbul. It will be end of the 8 days Discover Turkey Package Tour.
All tranportations as mentioned in programme
Accomodation with breakfast in the programme
Gallipoli Guided Tour with lunch
Troy Guided Tour
Pamukkale Guided Tour with lunch
Ephesus Guided Tour with lunch
Priene – Miletos & Didyma Guided Tour with lunch
Cappadocia Guided Tours with lunch
All entrance fees to the archaeological sites and museums in the programme
Transportation by air-conditioned non-smoking tour coaches
Professional Guide licensed by the Ministry of Tourism
Parking fees and Road tolls
Meals as mentioned in programme
Domestick Flight Ticket for back to Istanbul
Local taxes


Personal Expenses
Drinks at the lunches
Dinners
Entrance to Thermal Pool
Anything unless specified being included


If you like to swim in The Ancient Pool which is also called Cleopatra Thermal Pool they charge extra entrance fee.
You are kindly requested to present yourself at the pick up point 15 minutes prior the pre advised pick up time.
Remember to take sunscreen & a hat if you're not fond of direct sunlight as there is minimal shade available.

Read All Reviews
★★★★★
"
We had a wonderful time in your country and appreciate the opportunity to respond to your questions. We also were so pleasantly surprised and warmly touched by your gracious presence when we were in our great holiday. What a nice, caring touch. Your guides are very well trained and supportive. Each one was very flexible about the each places, ancient sites, surrounding countryside and the history. We particularly appreciated the driver who gave up his free time to drive us to the places that it was not included on our itinerary. In general we think it was an excellent trip and with a very good price in relation the services that were offered.
"
★★★★★
"
We highly appriciate your tour organization that you provide for us during the ourTurkey vacation couple of years ago.You make sure everything was to our standards and preferences.We were lookedafter well everywhere we have been visited in your country by your staff and the well behaviour Turkish people,beside that with the proffesionale guides making sure we are all ok,in each directions.We were also lucky because the weather was amazingly good too.We will recomend your great service to our friends who intend to visit Turkey
"
★★★★★
"
My wife and I had a wonderful time, and Im sure that we will come back to Turkey a few years later. Provided itinerary was brilliant, and all guides chosen very well for our trip; some guides were much better than others, but they were all very informative and it was interesting to see the variation among the city guides and the chosen places for traditional foods was shoted the target from 12.So thats why that vacation will gonna stay in our mind one of our best forewer. For that reason I want to thank you very much for all the arrangements you made for our travel in Turkey.
"