| | |
| --- | --- |
| | |
| Duration : | Full Day Dolmabahce Palace and Bosphorus Cruise Tour |
| Visiting Sights : | Golden Horn, Dolmabahce Palace Museum, Bosphorus Sightseeing Cruise, Spice Bazaar |
| Departure Days: | Everyday |
| Tour Price : | From 80 Euro |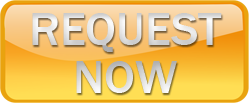 [[[["field11","equal_to","Yes"]],[["show_fields","field12"]],"and"],[[["field12","equal_to","1"]],[["show_fields","field16"]],"and"],[[["field12","equal_to","2"]],[["show_fields","field16,field17"]],"and"],[[["field12","equal_to","3"]],[["show_fields","field16,field17,field20"]],"and"],[[["field12","equal_to","4"]],[["show_fields","field16,field17,field20,field18"]],"and"],[[["field12","equal_to","5"]],[["show_fields","field16,field17,field20,field18,field19"]],"and"]]
Dolmabahce Palace & Bosphorus Cruise Tour
Tour Highlights:
Dolmabahce Palace and Bosphorus Cruise Tour is a highly recommended tour in Istanbul. It gives you the chance to see the great modern Dolmabahce palace and the natural beauty of Istanbul. Also, You will enjoy the amazing Bosphorus Cruise by boat and the best view of the city. You will be picked up from your hotel at 08:30 am for the guided day tour. At the end of the tour, transfer you back to your hotel around 17:00 pm.
Full-Day Dolmabahce Palace, Bosphorus Cruise
Meal: Lunch
Our staff will come and pick you up from your hotel then drive to the meeting point to meet with other tour participants and the tour guide. First, we will drive along the seaside road, pass through the Golden Horn Bridge of Istanbul (Galata Bridge) and you will have a panoramic view of the Golden Horn and Bosphorus. When we pass the Golden Horn Bridge we drive along the Bosphorus and stop at Dolmabahce Palace which was one of the best modern palaces of the Ottoman, visit the interior of the Dolmabahce Palace then drive to Yıldız Royal Garden where will see the beautiful color of nature. After spending some time in Yıldız Royal Garden we drive to the restaurant. We will have lunch at a local restaurant to continue to visit the famous Spice Bazaar then continue to the Bosphorus Cruise tour up to the second bridge of the Bosphorus. Embark on the boat and we will sail between Asia and Europe. While we are sailing, we will see the Ottoman Villas and mansions, Rumeli Fortress. At the end of the tour drive back to the hotel and you will be dropped off at your hotel around 17:30.
Brief Info about the sites:
Dolmabahce Palace Museum: The Dolmabahce Palace, a blend of various European architectural styles, was built between 1843-1856 by Karabet Balyan, the court architect of Sultan Abdulmecid. The tree-storied palace built on a symmetrical plan has 285 rooms and 43 halls. The Palace has survived intact with its original decorations, furniture, silk carpets, and curtains. It surpasses all other palaces in the world in wealth and magnificence.
Golden Horn (from the bus): The arm of the Bosphorus and a natural harbor of the historical peninsula separating the old and the new parts of İstanbul where the first colonies settled during the Byzantine. The residential area was for Byzantine Jews, Italian traders, and other non-Muslim minorities. Drive along the history traces at Balat viewing the Metal Church of St. Stephen the Bulgarian, 21 km. long City Walls(from the bus), the strongest fortification of the middle age.
Spice Bazaar: It is located at Eminonu behind the New Mosque(Valide Sultan Mosque). It was constructed by Turhan Sultan in 1660 as a pious foundation attached to New Mosque. Allow your senses be invaded by the Egyptian or Spice Bazaar, an essential visit, despite being much smaller and perhaps existing in the shadow of the massive Grand Bazaar..
Bosphorus Cruise by Boat: A traditional excursion by boat along the waterway separating Europe and Asia. The shore is lined with old wooden villas, palaces of marble, fortresses, and small fishing villages. During the excursion, you will pass the magnificent Dolmabahce Palace, and further along, the parks and imperial pavillions of Yildiz Palace. On the coastal edge of this park, is Ciragan Palace, 300 meters of is marble facade faces the shore. At Ortakoy a great variety of artists gathers every Sunday to display their work along the street. Ortakoy is a symbol of tolerance with a church, a mosque and a synagogue existing side by side for centuries.
Pick up and drop off at your Hotel   (From Central Hotels)
Fully Guided Istanbul City Tour
Transportation by air-conditioned non-smoking tour coaches
Professional Guide licensed by the Ministry of Tourism
Lunch at a local restaurant (drinks extra)
All entrance fees to the archaeological sites and museums in the tour program
Parking and Road tolls
Local taxes


Tips to Driver and Guide
Personal Expenses
Drinks at the Lunch


Dolmabahce Palace is closed on Monday and Thursday.
You are kindly requested to present yourself at the pickup point 15 minutes prior to the pre advised pick up time.

Read All Reviews
★★★★★
"
This is the one of the best full day tour if you are interested to visit amazing historical spots and explore them all with the professional tour guides in Istanbul city of Turkey.The tour includes Guiding ,entrance fees, Lunch and both way hotel transportations.If you had a chance its amazing experience.
"
★★★★★
"
Wie versprochen schreiben wir zum Dankeschön zu Herrn Yasin.Er hat uns sehr geholfen in all verschiedenen Sachen.Diese Tur haben wir auf seine Empfehlung gemacht.War einfach grandios.Kombiniert mit Bus+Schiff.Mit professionellem Reiseleiter,der uns alles bestens auf das kleinste detail aufgeklaert hat.Das naechste Jahr wollen wir auch die anderen Staedte der Türkei besuchen (Pamukkale,Kappadokien.Ephesus).Werden auf jeden Fall hier buchen,weil hier ist es viel preiswerter und vertrauensvoll.Wir wünschen euch nur das beste....Bis zum naechsten Jahr!!
"
★★★★★
"
Nehmen sie sich Zeit für diese Tur.Wir haben praktisch ganz İstanbul an einem Tag gesehen!Die Bootsfahrt zwischen Europa und Asien,Pierre Lotti Hill (der höchste Punkt in der europaeischen Seite),die Stadtmauer....Ganz interessant war der Dolmabahce Palast wo Atatürk der Gründer der Türkei zuletzt gelebt hat und gestorben ist.Haben sehr gut gegessen in einem Gartenrestaurant (Essen war super!)Auf jeden Fall zu empfehlen.
"
★★★★★
"
Wir haben hier schon von zu Hause aus gebucht.Nach langem studieren haben wir diese Ganztagestur gewaehlt.War der Treffer kann ich sagen.Weil hier ist schon so gut wie alles mit drin was zu sehen ist.Die Bootsfahrt am Bosporus ist sowieso ein muss.Auch der Dolmabahce Palast wo mann eigentlich Eintritt bezahlt ist hier inbegriffen.Das goldene Horn,mit Seilbahn.Wir haben die Mitarbeiter hier persöhnlich besucht und kennen gelernt.Voll professionell wie bei uns,alles gut organisiert.Haben dazu auch den Apfeltee genossen,von dem wir auch im Gewürzmarkt in Eminönü für uns selber gekauft haben.Bis zum naechsten mal.....
"
★★★★★
"
l was in Turkey l have spent lovely time with my family.We have try this full day bosphorus cruise. We have been europe and assian part.It was a full day tour. The tour was amazing our guide was very kindly explain us all history about the places. The food was very testy we liked the restaurant as well. The bosphorus cruise was amazing we tooks many picture. At the end of the tour they drop of us to our hotel. It was a very good time thank you very much..
"
★★★★★
"
Wir hatten ne tolle Zeit in Istanbul. Wie zum Beispiel diese Tagestur war ideal. Das Essen war zwar nicht so gut aber sonst war alles bestens. Der Reiseleiter war sehr freundlich und hat uns sehr gut betreut. Gute kombiniert mit Bus und Boot. War wirklich wunder schöner Tag und wir danken von Herzen.
"
★★★★★
"
J'ai fait ce tour avec ma famille.Du matin jusque le le soir.Avec bateau et avec l'otobus nous avons visiter beaucoup des places d'istanbul.Le palais de dolmabahce etait tres interessant.Avec dejeuner compris.Aussi teleferique etait compris.Avec un guide professionelle.Tous etait perfait.A la prochaine fois.
"
★★★★★
"
l have been daiy bosphorus cruise with my family. It was a full day tour and it was bus an boat tour. It was start at 08:20 am and we have seen all the city walls golden horn spice bazaar and we did bosphorus cruise ont he bosphorus cruise you can see dolmabahce palace,rumeli fortness,ottoman houses.After the bosphorus cruise we went to have lunch after the lunch we went to assian part there was a camlıca hill was fantastic wiev we liked a lot. There was a beylerbeyi palace that we have visit inside the palace as well. Everyting was amazing the guide was very informative food was very testy we loved our daily bosphorus cruise thank you very much ....
"