| | |
| --- | --- |
| | |
| Duration | 3 Days & 2 Nights Tour Package |
| Visiting Sights | Troy - Ephesus & Pamukkale |
| Departure Day | Everyday |
| Tour Price | Please Ask |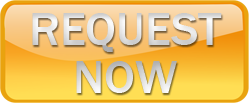 [[[["field11","equal_to","Yes"]],[["show_fields","field12"]],"and"],[[["field12","equal_to","1"]],[["show_fields","field16"]],"and"],[[["field12","equal_to","2"]],[["show_fields","field16,field17"]],"and"],[[["field12","equal_to","3"]],[["show_fields","field16,field17,field20"]],"and"],[[["field12","equal_to","4"]],[["show_fields","field16,field17,field20,field18"]],"and"],[[["field12","equal_to","5"]],[["show_fields","field16,field17,field20,field18,field19"]],"and"]]
3 Day Troy Ephesus & Pamukkale Tours
Tour Highlights
You will move from Istanbul and disappear in the deep history of Helen's ancient city of Troy, breathe the mystic air of the ruins of Ephesus, and swim in Pamukkale's cotton terraces and Cleopatra thermal pool.
Day 1 – Istanbul – Troy Tour – Kusadasi
Day 2 – Ephesus Tour
Day 3 – Pamukkale Tour – Istanbul
3 Day Troy Ephesus & Pamukkale Tours itinerary
Day 1 – Istanbul – Troy – Kusadasi
Meal: Light Breakfast & Lunch
06:30 – 06:45 am – Pick up from the hotel in Sultanahmet and join to group.
07:00 am – Drive to Canakkale via Tekirdag. We will stop for light breakfast and rest.
11:45 am – Arrival to Eceabat town  and Lunch
After the lunch ferry on the Dardanelles to Canakkale and drive to Troy Ancient City.
Guided Troy Tour
– A replica of the wooden horse that you can climb into for a photo.
– Excavation information centre which holds exhibits from the work underway.
– The fortification walls of Troy Vl with its tower and gateway entrance.
– Temple of Athena – the focal point of a great annual festival in honour of the goddess Athena.
– Schliemann's trench – the discoverer of Troy
– The entrance ramp to Troy ll.
– The sanctuary – an important religious centre of its time.
– The odeon ? intended for the presentation of musical performances.
– Current excavations in progress.
At the end of the tour, transfer back to bus station and bus to Izmir at 17:30 pm. Bus takes 4,5 hours.
Arrival to Izmir bus station around 11:30 pm. Met on arrival from bus station and transfer to hotel in Kusadasi. Transfer takes 1 hour.
Check into hotel. Overnight at hotel. This night will be first night the programme 3 day Troy Ephesus & Pamukkale tours.
Day 2 – Guided Ephesus Tour
Meal: Breakfast & Lunch
Breakfast at hotel. Pick up from the hotel at 08:30 am. Met on arrival and Fully Guided Ephesus & House of Virgin Mary Tour.
House of the Virgin Mary:  which is 8 km from Ephesus on the hills. The Vatican has recognized this small site in the Solmissos Mountains as the final resting place of the Virgin Mary. A small chapel dedicated to St. Mary was founded when the ruins of the house were first discovered.
Ephesus Ancient City : Ephesus is considered one of the great outdoor museums of Turkey. Ephesus Tour starts from the upper entrace gate.Ancient city has 3 main streets. We see the Baths of Varius, Odeon, Prytaneion, Fauntain of Polio, The Gate of Heracles, State Agora, public toilets, Temple of Hadrian, Temple of Domitian, Library of Celsus, Great Theater and Horbour street with necropolis. Lunch at local restaurant.
The Temple of Artemis: one of the Seven Wonders of the Ancient World, is also one of the places to visit. Today the site lies on the edge of the modern town of Selçuk.
At the end of the tour, transfer to hotel around 16:00 pm. Check into hotel. Overnight at hotel.
Day 3 – Guided Pamukkale Tour – Istanbul
Meal: Breakfast & Lunch
Breakfast & Check out from the hotel. Pick up from the hotel and drive to Pamukkale.
Guided Pamukkale Tour
Hierapolis with its largest Necropolis of the ancient hellenistic world, Roman basilical baths , Domitian gate, latrines, Agora, collonaded street and Byzantine gate and Roman fauntains.
Lunch in the village of Pamukkale
Than we go for the Thermal pools and have 1 hour to enjoy hot pools.Than walk to the travertine terraces at Pamukkale are one of the most spectacular natural wonders from various mineral springs in a vast white cliff side, about 200 m overlooking the plain, calcite-laden waters have dripped down over a series of terraced levels and created a fairyland of bizarre solidified cascades and shell-shaped basins.
** Swimming in ancient spring pool of Pamukkale is possible with extra charge (It is not including). If you are planning to swim please bring your swimming suites with you.
At the end of the tour, transfer to airport and fly to Istanbul.  Upon arrival to Istanbul. It will be end of the 3 day Troy Ephesus & Pamukkale tours.
Note: If your next destination is Cappadocia, Bodrum, Fethiye, Antalya please inform us. We can change the 3 day Troy Ephesus & Pamukkale tours itinerary instead of back to Istanbul you can continue to other cities of Turkey.
All tranportations as mentioned in programme
Accomodation with breakfast in the programme
Troy Tour
Pamukkale Guided Tour with lunch
Ephesus Guided Tour with lunch
All entrance fees to the archaeological sites in the programme
Transportation by air-conditioned non-smoking tour coaches
Professional Guide licensed by the Ministry of Tourism
Parking fees and Road tolls
Meals as mentioned in programme
Bus transportation from Troy to Izmir
Pick up from Izmir & Transfer to Kusadasi
Flight ticket for back to Istanbul
Local taxes


Personal Expenses
Drinks at the lunches
Dinners
Entrance to Thermal Pool


If you like to swim in The Ancient Pool which is also called Cleopatra Thermal Pool they charge extra entrance fee
You are kindly requested to present yourself at the pick up point 15 minutes prior the pre advised pick up time
Remember to take sunscreen & a hat if you're not fond of direct sunlight as there is minimal shade available