| | |
| --- | --- |
| | |
| Duration | 4 Days & 3 Nights Tour Package |
| Visiting Sights | Gallipoli - Troy - Ephesus & Pamukkale |
| Departure Day | Everyday |
| Tour Price | From 469 Euro |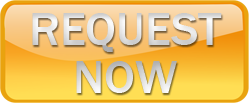 [[[["field11","equal_to","Yes"]],[["show_fields","field12"]],"and"],[[["field12","equal_to","1"]],[["show_fields","field16"]],"and"],[[["field12","equal_to","2"]],[["show_fields","field16,field17"]],"and"],[[["field12","equal_to","3"]],[["show_fields","field16,field17,field20"]],"and"],[[["field12","equal_to","4"]],[["show_fields","field16,field17,field20,field18"]],"and"],[[["field12","equal_to","5"]],[["show_fields","field16,field17,field20,field18,field19"]],"and"]]
4 Day Gallipoli – Troy – Ephesus & Pamukkale Tours
Tour Highlights
4 Day Gallipoli – Troy – Ephesus & Pamukkale Tours; You will depart from Istanbul and come back to Istanbul with this program. Tour is including all your transportations, hotel with breakfast, guided tours, lunch. This is best tour option for you if you have a short time.
1. Day – Drive from Istanbul to Gallipoli. Gallipoli Tour
2. Day – Troy Tour – Bus transportation to Ephesus
3. Day – Ephesus Tour
4. Day – Pamukkale Tour – Fly back to Istanbul.
4 Day Gallipoli – Troy – Ephesus & Pamukkale Tours
Day 1: Istanbul to Gallipoli Tour
Meal: Lunch
Pick you up from your hotel @ 06:30 am. Drive to Gallipoli peninsula via Tekirdag and Kesan. We will have a break on the way for breakfast (not included) and rest. Arrive at Eceabat.ate will have lunch and continue to Anzac Cove.
Gallipoli Guided Tour
Beach Cemetery (John Simpson's Grave)
Anzac Cove
Ari Burnu (First Anzac landing place)
Lone Pine Cemetery (Australian Memorial)
Johnston's Jolly (Walk in the Anzac trenches)
View Shrapnel Valley
Chunuk Bair (Main New Zealand Memorial)
Turkish Memorial
The Nek and Walker's Ridge
End of the first day of 4 Day Gallipoli – Troy – Ephesus & Pamukkale Tours, Check into hotel and Overnight at hotel in Eceabat or Canakkale.
Day 2: Troy Tour – Ephesus
Meal: Breakfast
Breakfast & Check out from the hotel. Pick up from the hotel and drive to Helen of Troy.
Troy Guided Tour
The Trojan Horse which was used in the movie Troy
The Trojan Horse
Helen of Troy (Was she the real cause of the war?)
The Trojan Wars
Battle between Achilles an Hector
The 3200 years old city walls of Troy VI and VII
The East gate of VI (VIP entrance of Troy VI)
The Temple of Athena
Walls of Troy II and Megaron House
Walls of Troy I (The oldest ruins of Troy)
The trench of Schliemann
The ramp of Troy II
The Scaean Gate
The Gate of Troy VI (Where possibly the tricky wooden horse was taken)
Sanctuary (Sacrificing Altars)
Roman Bath
Odeon (Music theatre)
South gate of Troy VI
Bouleuterion
Ruins of agora (Market place)
At the end of the tour, bus transportation to Selcuk / Kusadasi via Izmir city. Arrival to Selcuk / Kusadasi. Check into hotel and Overnight.
Day 3: Ephesus Tour
Meal: Breakfast, Lunch
Breakfast at the hotel. Pick up from the hotel for Ephesus & House of Virgin Mary Tour.
Guided Ephesus Tour
Virgin Mary House
Temple of Artemis
Ephesus Ancient City
Isaabey Mosque
At the end of the tour, transfer you back to hotel. Overnight at hotel.
Day 4: Pamukkale Tour – Flight Back To Istanbul
Meal: Breakfast, Lunch
Breakfast & Check out from the hotel. Pick you up from the hotel and drive to Pamukkale for Pamukkale & Hierapolis Tour.
Guided Pamukkale Tour
Hierapolis Ancient City
Pamukkale Calcium Travertens
Thermal Swimming Pool
** Swimming in ancient spring pool of Pamukkale is possible with extra charge if you are planning to swim please bring your swimming suites with you.
At the end of the 4 Day Gallipoli – Troy – Ephesus & Pamukkale Tours, transfer you to the airport and fly back to Istanbul. Upon arrival to Istanbul. Tour ends.
4 Day Gallipoli – Troy – Ephesus & Pamukkale Tours program is available every day from Istanbul all year round. If you have more time on your vacation in Turkey than we can combine the 4 Day Gallipoli – Troy – Ephesus & Pamukkale Tours itinerary with other tours.
All transportations as mentioned in program
Accommodation with breakfast in the program
Gallipoli Guided Tour with lunch
Troy Guided Tour
Pamukkale Guided Tour with lunch
Ephesus Guided Tour with lunch
All entrance fees to the archaeological sites in the program
Transportation by air-conditioned non-smoking tour coaches
Professional licensed guides by the Ministry of Tourism on the tours
Parking fees and Road tolls
Meals as mentioned in program
Domestic flight ticket for back to Istanbul
Local taxes


Personal Expenses
Drinks at the lunches
Dinners
Lunch on day 2.
Entrance to Thermal Pool


If you like to swim in The Ancient Pool which is also called Cleopatra Thermal Pool they charge extra entrance fee.
You are kindly requested to present yourself at the pickup point 15 minutes prior the pre advised pick up time.
Remember to take sunscreen & a hat if you're not fond of direct sunlight as there is minimal shade available.

Read All Reviews
wonderful time
★★★★★
"
Dear Mr. Erdogan I want to thank you for the arrangements that you and Private Istanbul Tours made for my wife and I. We had a wonderful time and your arrangements - the hotels, bus trips, food, and guides - were excellent. We hope to use you again and will always recommend you to our friends and family.We will always remember this trip. With my best wishes
"
★★★★★
"
This was a tour in a life time and to have it arranged by your office made the trip stress free and really enjoyable. We were able to relax knowing that you were taking care of thing in a very reliable manner. As stated earlier, four of our tour guides were amazing and each one will always stand out in my mind.They were outstanding, very conscientious, took great care of us, spoke great English. Also we never felt rushed or that we had missed anything while were were on the tour. I felt strongly happy to see that you are giving enough importance with your service to your clients.So thats made our vacation is unforgettable.
"
-
Dave and Melanie Burgen
★★★★★
"
We would like to thank you for all your attention to detail for regard to our holiday while we were planning this trip.We felt that the time distributed to each important place was good with the exception of the short time allocated for Turkey.I enjoyed all the food very much and I often tried typical local dishes and found many of them delicious and interesting.The hotels were very confortable and had an excellent breakfast.The drivers were very professional.I would like to thank your company for making our trip so enjoyable. All the crew were patient with us and our children. We had a stunning time in your beautifull country.
"
★★★★★
"
Your service was very proffesional.A superb-organized tour, which we had a great time . The guides in both area Ephesus and Pamukkale are informative and and helpfull. They speak fluent English and know very well about their counrtries. The chosen restaurants and the foods was very good too. There were no negative point and you often meet our expectations. We hope that you are able to get more people for your future tours. For us it was great to have that much individual attention. You can feel free to use my name and the personal revievs on your website as a reference. I will be very glad to share our great vacation with anyone who hesitates to do that in a foreign country.
"
★★★★★
"
We felt really happy with the service provided while we were in our tour in Turkey. Our guide, Yasmin was very patient and understandable. Her English is great and she was always flexible with the time table and open to our requests. Before we arrived the second hotel, she even took the intiative to ask for a baby cot for our hotel room, after she'd heard that we had asked for one in the first hotel. The driver was also very good. He did not and very helpful with the luggage and his attitude was always friendly.The meals were all very good, I think our favorite meal was in Pamukkale area.Finally, thank you for your professional service in answering our questions and booking the tour. It was a very enjoyable holiday.
"
★★★★★
"
We are very impressed with how great our tour was provided during our visit in Turkey.We saw everything on the itinerary and got the souvenir shopping done that we wanted to.The quality of restraurants and meals provided was outstanding.Almost all meals we had, beautifully cooked and high quality vegetables. All tastes were catered for and no one in the tour group was disappointed. Our guides also spend plenty time to explain many things about Turkey.And thanks again for your concern.
"