Duration

Pamukkale day Tour

Visiting Sights

Hierapolis Ancient City - Pamukkale Calcium terraces

Departure Day

Available between May 4th and October 23th
Monday - Wednesday- Saturday

Tour Price

From 75 Euro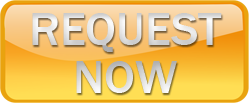 [[[["field11","equal_to","Yes"]],[["show_fields","field12"]],"and"],[[["field12","equal_to","1"]],[["show_fields","field16"]],"and"],[[["field12","equal_to","2"]],[["show_fields","field16,field17"]],"and"],[[["field12","equal_to","3"]],[["show_fields","field16,field17,field20"]],"and"],[[["field12","equal_to","4"]],[["show_fields","field16,field17,field20,field18"]],"and"],[[["field12","equal_to","5"]],[["show_fields","field16,field17,field20,field18,field19"]],"and"]]
Marmaris to Pamukkale Day Trip
This tour is for history and nature lovers daily trip from Marmaris. Drive from Marmaris to Pamukkale and visit Ancient City of Hierapolis ruins. Explore the white calcium terraces and enjoy pools. Also, you will have free time for Cleopatra's antique pool.
You will be picked up from your hotel and at the end of the tour, return back to the hotel in Marmaris.
Pamukkale Day Tour from Marmaris
06.30 – We will collect you right from your hotel in Marmaris and meet with your local tour guide & other tour participants.
Begin your journey and drive to famous Cotton Castle area in Pamukkale. Along the way drive to Pamukkale, we will stop for breakfast, with selections such as cheese, olives, jam, butter, eggs, tea, and coffee.  On our way to Pamukkale town, we stop at a carpet weaving center to see how Turkey's carpets are produced. Then, after a break for refreshments (own expense), continue to drive to Pamukkale, roughly 1.5 hours away. Upon arrival to POamukkale. You will have Pamukkale & Hierapolis Ancient City Tour included lunch. You will see the Cotton Clifts. Pamukkale is an extraordinary natural wonder. The calceus waters rise from the ground at a temperature of 35 C and tumble down the mountain from a height of 100 meters, forming a myriad of pools. Cream-colored stalactites are formed as the water overflows from the pools, creating a breathtaking sight unequaled in the world. Also visit the ancient ruins of the City of Hierapolis with its basilica, Roman Bath, and Necropolis.
** Swimming in ancient spring pool of Pamukkale is possible with extra charge if you are planning to swim please bring your swimming suits with you.
At the Pamukkale tour, drive back to Marmaris with a stop at an onyx factory on the route and transfer to your hotel in Marmaris around 20.00 pm.
Note: If you do not fit your day and travel date, you can contact us for alternative Pamukkale tours from Marmaris.
Note: If you have a relative who died at Gallipoli let us know, we can find his grave and take you there during our tour.
Hotel Pick Up & Drop Off
Breakfast & Lunch
Guided Pamukkale Tour
Entyrance fees to Calcium Terraces & Hierapolis
Transportations
Local taxes


Personal Expenses
Drinks at the lunches
Food and drinks, unless specified
Entrance fee to Cleopatra's Pool


If you do not fit your day and travel date, you can contact us for alternative Pamukkale tours from Marmaris.