| | |
| --- | --- |
| | |
| Duration | 7 Days & 6 Nights Tour Package |
| Visiting Sights | Gallipoli - Troy - Ephesus - Pamukkale & Cappadocia |
| Departure Day | Everyday |
| Tour Price | Please Ask |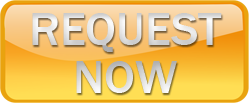 [[[["field11","equal_to","Yes"]],[["show_fields","field12"]],"and"],[[["field12","equal_to","1"]],[["show_fields","field16"]],"and"],[[["field12","equal_to","2"]],[["show_fields","field16,field17"]],"and"],[[["field12","equal_to","3"]],[["show_fields","field16,field17,field20"]],"and"],[[["field12","equal_to","4"]],[["show_fields","field16,field17,field20,field18"]],"and"],[[["field12","equal_to","5"]],[["show_fields","field16,field17,field20,field18,field19"]],"and"]]
7 Days Gallipoli – Troy – Ephesus – Pamukkale & Cappadocia Tours
Tour Highlights
Our package giving you a great opportunity, which takes 7 days and 6 nights covering Gallipoli, Troy, Ephesus, Pamukkale, Cappadocia sightseeing tours led by professional official guides with hotel reservations, lunch services, and bus transportations. Time to book it.
7 Days Gallipoli – Troy – Ephesus – Pamukkale & Cappadocia Tours
Day 1: Istanbul to Gallipoli Tour
Meal: Lunch
Pick you up from your hotel @ 06:30 am. Drive to Gallipoli peninsula via Tekirdag and Kesan. We will have a break on the way for breakfast (not included) and rest. Arrive at Eceabat. We will have lunch and continue to Anzac Cove.
Gallipoli Guided Tour
Beach Cemetery (John Simpson's Grave)
Anzac Cove
Ari Burnu (First Anzac landing place)
Lone Pine Cemetery (Australian Memorial)
Johnston's Jolly (Walk in the Anzac trenches)
View Shrapnel Valley
Chunuk Bair (Main New Zealand Memorial)
Turkish Memorial
The Nek and Walker's Ridge
End of the first day Gallipoli – Troy – Ephesus & Pamukkale tours – 7 days, check into hotel and Overnight at the hotel in Eceabat or Canakkale.
Day 2: Troy Tour – Ephesus
Meal: Breakfast
Breakfast & Check out from the hotel. Free morning. Pick up from the hotel and drive to Helen of Troy.
Troy Guided Tour
The Trojan Horse which was used in the movie Troy
The Trojan Horse (Did it really exist ?)
Helen of Troy (Was she the real cause of the war ?)
The Trojan Wars
Battle between Achilles an Hector
The 3200 years old city walls of Troy VI and VII
The East gate of VI (VIP entrance of Troy VI)
The Temple of Athena
Walls of Troy II and Megaron House
Walls of Troy I (The oldest ruins of Troy)
The trench of Schliemann
The ramp of Troy II
The Scaean Gate
The Gate of Troy VI (Where possibly the tricky wooden horse was taken)
Sanctuary (Sacrificing Altars)
Roman Bath
Odeon (Music Theatre)
South gate of Troy VI
Bouleuterion
Ruins of agora (Marketplace)
At the end of the tour, bus transportation to Selcuk / Kusadasi via Izmir city. Arrival to Selcuk / Kusadasi. Check into hotel and Overnight.
Day 3: Ephesus Tour
Meal: Breakfast, Lunch
Breakfast at hotel. You will be picked up from your hotel and join to the group and start to the Ephesus day tour. The ruins of the Temple of Artemis, one of the seven ancient wonders of the world. Then on, to visit Ephesus Ancient City, the best preserved Greco-Roman city in the world. Here you will explore the Agora, Odeon, Curettes Street, public toilets, Celsius Library, Hadrian Temple, Roman Baths, Grand Theatre, Marble Street. After a lunch break departs for the House of Virgin Mary and visits the chapel where she is said to have spent her last day.
End of the Ephesus Guided Tour transfer to back to the hotel. Overnight at hotel.
Day 4: Pamukkale Tour – Cappadocia
Meal: Breakfast, Lunch
Breakfast and check out from your hotel.
Pick up from the hotel and drive to Pamukkale. You will see the Cotton Clifts. Pamukkale is an extraordinary natural wonder. The calceus waters rise from the ground at a temperature of 35 C and tumble down the mountain from a height of 100 meters, forming a myriad of pools. Cream-colored stalactites are formed as the water overflows from the pools, creating a breathtaking sight unequaled in the world. Also visit the ancient ruins of the City of Hierapolis with its basilica, theatre, Roman Bath and Necropolis.
End of the Pamukkale Tour, Transfer to bus station bus for Cappadocia. Duration takes 10 hours.
Day 5: Cappadocia Tour I.
Meal: Lunch
Morning arrival to Cappadocia, our staff transfer men will be waiting for you, holding your name as a sign. You need to let the transfer men that is your name then you will be picked up and transfer to our office in Cappadocia. After short rest continue to I. Day Cappadocia which is including the visiting, sightseeing, walking off the Dervent Valley, Pasabag, Avanos, Goreme, Uchisar Castle from 09:30 am until 16:00 pm. for the first-day tour in Cappadocia. While you are on the tour, you will have a professional tour guide who will inform you about the historically and answer your questions. The tour warks as moving from town to town by driving and visiting each place one by one and while you are visiting, guide explain the historical info about then give you time to take the picture, asking your questions and the continue to second and the other towns to visit. In this way, all the participants will have enough time to spend in and out of the ruins and will not miss anything. After all place visited, you will be taken to your hotel. Check in to Hotel. Overnight Stay in Cappadocia.
Day 6: Cappadocia Tour II – Istanbul
Meal: Breakfast, Lunch
After breakfast at the hotel, you will be picked up from hotel to meeting point of the participants to join the second-day tour of Cappadocia which is including the Underground City, Red Valley, Cavusin, Ortahisar. Departs from Hotel 09:00 am until 17:00 pm. During the tour, you will have your professional tour guide who will inform you about the historically at the end of the tour, you will be transferred to hotel to take your luggage and then continue to bus station to take an Overnight bus from Cappadocia to Istanbul. After 11 hours bus journey with two stopovers for the necessity of eating, toilets. Next day you will arrive to Istanbul.
Note: After the Cappadocia tour flight option is available for Istanbul. If you do not like to use the overnight bus for back to Istanbul please inform us for flight option with your first mail. The flight takes 1 hour. If you like to use flight for back to Istanbul than your tour will end when you arrive in Istanbul on day 6.
Day 7: Arrival In Istanbul
Meal: No Meal
Morning arrival to Istanbul around 08:00 am. End of the 7 days Gallipoli – Troy – Ephesus – Pamukkale & Cappadocia tours.
All transportations as mentioned in program
Accommodation with breakfast in the program
Gallipoli Guided Tour with lunch
Troy Guided Tour
Pamukkale Guided Tour with lunch
Ephesus Guided Tour with lunch
Cappadocia Guided Tours with lunch
All entrance fees to the archaeological sites and museums in the program
Transportation by air-conditioned non-smoking tour coaches
Professional Guide licensed by the Ministry of Tourism
Parking fees and Road tolls
Meals as mentioned in program
Local taxes


Personal Expenses
Drinks at the lunches
Dinners
Entrance to Thermal Pool
Anything unless specified being included
Flight ticket for back to Istanbul


If you like to swim in The Ancient Pool which is also called Cleopatra Thermal Pool they charge extra entrance fee.
You are kindly requested to present yourself at the pickup point 15 minutes prior the pre advised pick up time.
Remember to take sunscreen & a hat if you're not fond of direct sunlight as there is minimal shade available.
If you do not like to come back to Istanbul and continue to Fethiye, Antalya or other cities of Turkey than please inform us while making your request.

Read All Reviews
★★★★★
"
Thanks for everything you did, you kept us very well informed and answered all our questions.Our guides had a brilliant skills of English , client service attitude, pleasing personality and local knowledge. Meals at all restaurants was with a wide selection of choices because there was much variety at each meal that there seemed to be something that everyone wanted to eat.If talk about the Hotels,we never felt regretfull because it was choisen proffesionaly too. Definetely we will recommend Private Istanbul tours to everyone who wants to visit Turkey. We are so greatfull to you for your kind assistance.
"
★★★★★
"
Our trip was truly incredible in Turkey.We felt very comfortable at every step of the way. There is a several reasons why we are really interested to visit Turkey but the most important one is ,i have been this country couple of times but unfortunately i didnt have a chance to see all the place that i wanted to go.Even the situation was like this the places that i have seen already was beautifull enough for recommend my family.Especially Cappadocia and the Ephesus was highlight. I will tell my friends Explorations is the way to go.
"
★★★★★
"
I enjoy very much my trip to Turkey. Our guide Ceren , was very efficient, friendly and funny person who let us have a great fun. Her knowledge of the places we visit was ıncredibly good and manage to communicate it to us very clearly as her English was very good. I was the only member of the group who was not English speaking as my mother language and she was talk with me in Spanish too. Finally i can say, I will be happy to recommend this tour to all my friends and entire off all my family members surely. Best Wishes
"
★★★★★
"
We loved all organisation that you prepare for us!Especially your well organised guides in each cities were extremely well in not only their knowledge of their cities and their command of the English language, but also their personalities, desire to please their foreign guests. Also each meal that we get was an unusual experience, especially the Pottery kebap in Cappadocia. We also made many new friends too!I just want to say Thank you so much for delivering us safely everywhere!
"
★★★★★
"
The organization our trip was very professional and absolutely met our expectations. I don't know how you could have done much any better than it was. Youur guides spend special efforts to make us feel comfortable and understood that the altitude could be a problem.They were totally involved in sharing their knowledge and went out of their way to satisfy us. Driving around in the some cities in the world is not always easy but it wasn't a problem for any of our drivers. We found that there was variety of food for us arranged by you. For anyone which is interested to visit Turkey, we encouraged them to contact us for more information about your services. Thank you very much for organizing such a wonderful trip.
"