| | |
| --- | --- |
| | |
| Duration | 2 Days & 1 Night Cappadocia Tour Package |
| Visiting Sights | Devrent Valley, Avanos, Open Air Museum, Pasabaglari, Zelve, Uchisar Castle, Pigeon Valley, Goreme, Red Valley, Cavusin, Underground City, Monks Valley |
| Departure Day | Everyday |
| Tour Price | From 289 Euro |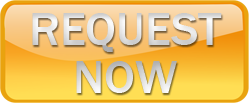 [[[["field11","equal_to","Yes"]],[["show_fields","field12"]],"and"],[[["field12","equal_to","1"]],[["show_fields","field16"]],"and"],[[["field12","equal_to","2"]],[["show_fields","field16,field17"]],"and"],[[["field12","equal_to","3"]],[["show_fields","field16,field17,field20"]],"and"],[[["field12","equal_to","4"]],[["show_fields","field16,field17,field20,field18"]],"and"],[[["field12","equal_to","5"]],[["show_fields","field16,field17,field20,field18,field19"]],"and"]]
2 Day Cappadocia Tours From istanbul
2 Day Cappadocia Tours From Istanbul
2 Day Cappadocia Tours From istanbul
Tour Highlights
2 day Cappadocia tour from Istanbul program is beginning with the early morning pick up from the hotel in Istanbul and transfer to the airport. It takes an hour flight landing to Cappadocia. We will let you join your two main tours in the area with one-night hotel accommodation. When your tours end, we will transfer you back to Cappadocia airport than the flight back to Istanbul. Upon arrival, transfer to your hotel in Istanbul, and the tour program is over.
2 Day Cappadocia tours from the Istanbul program are available every day all year round.
2 Day Cappadocia Tours from Istanbul Itinerary
Day 1: Flight to Cappadocia & Cappadocia Tour I
Meal: Lunch
04:45 am – Our team will pick you up from your hotel in Istanbul for transfer to the airport.
(The pickup time can change according to your hotel and season)
07:00 am – Fly from Istanbul to Kayseri or Nevsehir airports.
(Flight departure time may change according to season and availability)
08:20 am – Arrive in Kayseri / Nevsehir Airport.
Met on arrival from the airport, join the group, and transfer to Cappadocia. You will meet with the guide and start to the North of Cappadocia Guided Tour.
On this day you will be able to see:
Devrent Valley
Avanos
Zelve
Open Air Museum
Pasabaglari
Goreme Panoramic view
Uchisar Castle
Pigeon Valley
At the end of the tour around 16:30 pm, transfer to the hotel. Overnight at the hotel in Cappadocia.
Day 2: Cappadocia Tour II & Return To Istanbul
Meal: Breakfast, Lunch
Breakfast & Check out from the hotel.
09:30 am – Our team will meet you at your hotel and start the South of Cappadocia Guided Tour.
On this day you will be able to see:
Red Valley (Kizil Cukur)
Cavusin Village
Hospital Monastery
Ortahisar
Underground City
Monks Valley
At the end of the tour, you will be transferred to Kayseri / Nevsehir Airport.
20:20 pm – Fly from Kayseri / Nevsehir to Istanbul
(Please note that flight departure time can be changed according to availability)
21:35 pm – Arrive in Istanbul. It will be the end of the 2 days Cappadocia tours from Istanbul.
Please note that we highly recommend you to add hot air balloon flight experience for sunrise in 2 days Cappadocia tours from Istanbul programme.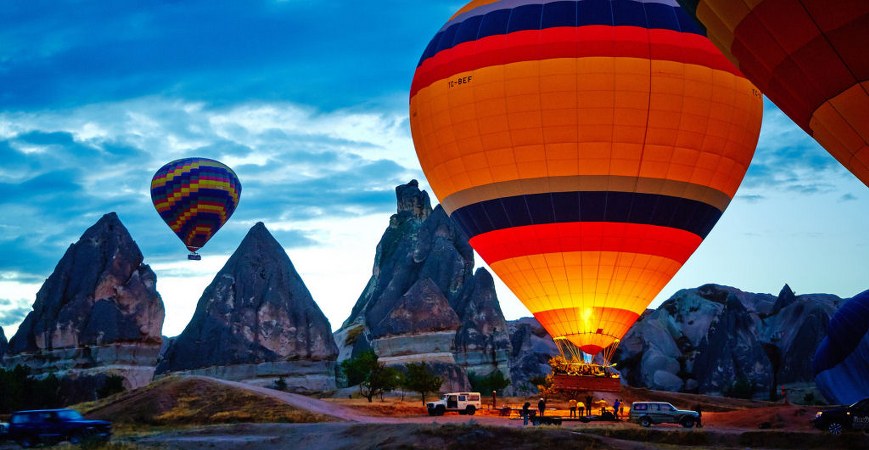 All tranportations as mentioned in programme
Return Flight Tickets from Istanbul
Accomodation with breakfast in the programme
Cappadocia Guided Tours with lunch
All entrance fees to the archaeological sites and museums in the programme
Transportation by air-conditioned non-smoking tour coaches
Professional Guide licensed by the Ministry of Tourism
Parking fees and Road tolls
Meals as mentioned in programme
Local taxes


Personal Expenses
Drinks at the lunches
Dinner
Cappadocia Hot Air Balloon Tour fro sunrise


You are kindly requested to present your self at the pick up point 15 minutes prior the pre advised pick up time.
Guests must be able to walk approximately 1,5 miles over uneven and cobblestone surfaces.
Remember to take sunscreen & a hat if you're not fond of direct sunlight as there is minimal shade available.
Comfortable shoes, a hat and plenty of sunscreen are recommended as shade is limited the order of the tour itinerary may vary in order to avoid congestion.
Guests should watch their step at all times in order to avoid injuries.
It is not recommended to visit underground cities for the guests who have asthma and claustrophobia.

Read All Reviews
★★★★★
"
Einfach super!!War einer meiner besten Erlebnissen in meinem Leben.Alle Ballone fliegen morgens bei Sonnenaufgang los.Dieses feeling werde ich nie vergessen.Auch die Leute da sind ganz gelassen und freundlich,hilfsbereit.Kleiner Tip:Unbedingt den Wein in Kappadokien abends geniessen,war überraschend gut.Würde ich gerne nochmal erleben....
"
★★★★★
"
Wir haben eine sehr schöne Zeit verbracht.Die Führung der Reiseleiter (Yusuf) hat uns sehr gut empfangen.İst alles sehr gut organisiert.War zwar ein bisschen schwer morgens früh aufstehen : ) .Die Ballone fahren alle gleichzeitig los (05:00).Wir hatten die rote (Nord Kappadokia) und die grüne Tur ( Süd Kappadokia).Bewundernswert....!Abends hatten wir auch Zeit für uns selbst.Auf jeden Fall Empfehlenswert!Danke für alles....
"
★★★★★
"
We booked this tour in Istanbul at this office. We was really surprized of the professionell service they offered us. Everything was very good organized and all the staffs were punctually. We didnt expect so good like this. They arranged us Hotel, Balloonflight, Excursions and our Flighttickets. İt was just perfect! Specially the Balloonflight was amazing, early in the Morning with more than fifty Balloons, they started all thogether. I'll never forget this experience, this feeling. Thank you for everything.
"
★★★★★
"
One of best trip in my life . Cappadocia is very unique city. l did not see before this kind of city in my life . We stayed orginal cave hotel in Cappadocia. Our trip was 1 night 2 days and started from Istanbul. The tour started from our hotel early in the morning around 05.00 am and we went to airport.The flight tooks around 1 hour 25 munites . When we arrived to airport our travel agency they come to picked us up from there and we went to Cappadocia. First day we had south of cappadocia tour nextd ay we had north of cappadoccia tour at the night we fly back to Istanbul. All our trip was amazin as a dream for us Thank you soooo much ...
"
★★★★★
"
Tahnk you very much for hosting us. Me and my wife enjoyed. It was the first visit but it will not be last. I will come again to Tukey. I will also go Cappadocia again becuase I could not join Balloon Ride. I booked balloon tour with reasonable price with Mr. Erkan but Balloon Ride was cancelled due to weather condition. I am not complain about it becasue it is not on his hand. But I disappointed. So he refunded my money back immediately. Thanks for everything. I will definitely recommend you and your company to all of my friends. Warmest Regards
"
★★★★★
"
We feel very glad to reply for our tour feed back on the Turkey that your company arranged for us.It was great to have an supportive, friendly and informative guides.They seemed to know how much activities to provide and also keen to learn our life styles in our countries.The choice of a hotels rather than the pensions was worth to the stay and joyfull. The food we ate was delicious, especially our tour stops in countryside part of Turkey.It was probably one of the best parts about the tour.We saw more things than we probably would have seen if we traveled alone and if we have been honest we owe you huge thanks for our brilliant time in your country.
"
★★★★★
"
We had a wonderfull Time in Cappadocia. It was so amazing we will never forget. Perfect Organisation for Flight, Transportations, Balloon and Excursions. All the Staff punctualy and with smile on face. The Balloon specially was great, one Hour over Cappadocia. The Staff at the Hotel, thanks to Mr. Mustafa, he was so helpfull. We enjoined the Dinner with a unique view. But it was to short thats why we thinking to visite again next Year. Of course we will book at this Agency. See you next Year Guys!
"