| | |
| --- | --- |
| | |
| Duration | Full Day Konya Day Tour From Istanbul |
| Visiting Sights | Mevlana Museum, Selimiye Mosque, Tavusbaba Tomb, Karatay Madrasah, Ince Minaret Medrasah, Alaaddin Mosque |
| Departure Days | Everyday |
| Tour Price | From 369 Euro |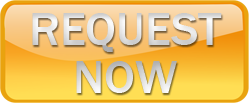 [[[["field11","equal_to","Yes"]],[["show_fields","field12"]],"and"],[[["field12","equal_to","1"]],[["show_fields","field16"]],"and"],[[["field12","equal_to","2"]],[["show_fields","field16,field17"]],"and"],[[["field12","equal_to","3"]],[["show_fields","field16,field17,field20"]],"and"],[[["field12","equal_to","4"]],[["show_fields","field16,field17,field20,field18"]],"and"],[[["field12","equal_to","5"]],[["show_fields","field16,field17,field20,field18,field19"]],"and"]]
Konya Day Tour From Istanbul

Konya day tour from Istanbul is available everyday by plane. You are flying from Istanbul to Konya early morning. Upon arrival in Konya, you will meet with our transfer men and tour guide at the airport who keeps your name as a sign. And then you will be taken to the first point of the tour to start Konya Daily Tour from Istanbul. At the end of the tour, you will be transferred back to Konya airport to fly back to Istanbul. Upon arrival in Istanbul.
You will be transferred to your hotel in Istanbul. Arrival back to hotel will be end of the Konya day tour from Istanbul.
Konya Day Tour from Istanbul
You will visit Mevlana Museum, Selimiye Mosque, Tavusbaba Tomb, Karatay Madrasah, Ince Minare Medrasah, Alaadding Mosque. Tour is a daily departure that departs from Istanbul early in the morning with hotel pick up service. This is door to door service.
Highlights of the Konya Day Tour from Istanbul by Plane
Mevlana Museum is the mausoleum of Jalal ad-Din Muhammad Rumi, a Sufi mystic also known as Mevlâna or Rumi. It was also the dervish lodge (tekke) of the Mevlevi order, better known as the Whirling Dervishes.You will visit all available section in Mevlana Museum such as Matbah (Kitchen), tombs, Tilavet Chamber (Quran Reading And Chanting), Semâ-Hâne (Ritual Hall).
Selimiye Mosque is mosque was commissioned by, and named for, Sultan Selim II (1566-74) in the Ottoman style. Construction began in 1558 when Selim was still a prince and was completed shortly after he became sultan, in 1567.
Tavusbaba Tomb is belongs to Seyh Tavus Mehmet El Hindi, a Seljuk Period holy man (Sufi saint) near the Meram area.
Karatay Madrasah was usually founded and maintained by the sultan, princes and other nobles as well as the Wakf, who could afford to meet the expenses needed for free education to students. The Madrassa continued to be one of the main venues of education in the Muslim World under the Ottoman Caliphate until 1924 when Ataturks' law of 16 March 1924 abolished it in favour of modern schools and universities.
Ince Minaret Medrasah which dates from the 13th century. Originally a medrasa, an islamic school, it is now a museum of wood and stone carving. It is named for its elegant tiled minaret. The minaret was originally much taller than the section that survives today, and had an unusually slender appearance in comparison to the minarets of other contemporary Seljuk mosques, hence the name of the structure.
Alaaddin Mosque which was built up at the hill is still surviving intact with its impressive beauty. The construction of the oldest and the biggest mosque of the period of Anatolia Seljuk in Konya was begun in the time of Seljuk Sultan Rukneddin Mesut I (1116-1156), was continued at the time of Kılıçarslan II, and was complated in 1221, during the time of Alaaddin Keykubat.
Konya day tour from Istanbul is available everyday. Flight departure time is changing everyday thats why it is not mentined on the programme. Please inform us your hotel details and tour date. You will depart from your hotel in Istanbul and at the end of the Konya day tour from Istanbul, return back to your hotel.
Pick up and drop off at your Hotel
Return Flight Tickets
Transportations by air-conditioned non-smoking tour coaches
Professional Guide licensed by the Ministry of Tourism on the Konya Tour
Lunch at local restaurant (drinks extra)
All entrance fees to the archaeological sites and museums in the tour programme
Parking and Road tolls
Local taxes


Personal Expenses
Drinks at the Lunch
Breakfast & Dinner
Optional Day Tours


You are kindly requested to present your self at the pick up point 15 minutes prior the pre advised pick up time

Read All Reviews
Konya Sufi Tour
★★★★★
"
Amazing visit to the City of Mevlana... Had an amazing trip to Mevlana tailored to our needs. Our local guide was very thorough and spoke well in English. Explained in detail the histories behind each attraction/site we visited. Keep up the great work all the time!!! Thanks...
"
konya trip
★★★★★
"
The best way to discover Konya! We contacted Coskun for the private tour during the busiest time in the city of Konya for the Mevlana week, despite that he took care of my requests, prepared a tailored trip, and ensure I could also attend the Sema in the evening. That was overall a great experience, my local guide was excellent and I was taken care of for all my stay there. If you want to visit mystic Konya and understand better Sufism and the spirituality of that city, you will not be disappointed if you contact this tour company, really recommended them, my best travel experience in Turkey country so far as attention to customer!
"