| | |
| --- | --- |
| | |
| Duration | 2 Days & 3 Nights Cappadocia Tour Package |
| Visiting Sights | Devrent Valley, Avanos, Goreme Panoramic, Zelve Open Air Museum, Pasabaglari, Uchisar Castle, Pigeon Valley, Red Valley, Cavusin, Underground City, Monks Valley |
| Departure Day | Everyday |
| Tour Price | From 169 Euro |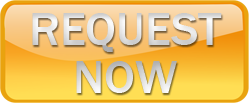 [[[["field11","equal_to","Yes"]],[["show_fields","field12"]],"and"],[[["field12","equal_to","1"]],[["show_fields","field16"]],"and"],[[["field12","equal_to","2"]],[["show_fields","field16,field17"]],"and"],[[["field12","equal_to","3"]],[["show_fields","field16,field17,field20"]],"and"],[[["field12","equal_to","4"]],[["show_fields","field16,field17,field20,field18"]],"and"],[[["field12","equal_to","5"]],[["show_fields","field16,field17,field20,field18,field19"]],"and"]]
Istanbul To Cappadocia Tours By Bus
Tour Highlights
Istanbul to Cappadocia tours by bus: Cappadocia tour by bus start from Istanbul with overnight bus journey and arriving to Cappadocia in the morning. Whenever you arrive to area you will pick up by our company and attend to North Cappadocia tour. End of the tour drop back to hotel and stay overnight there. In fallowing day we will let you join to South Cappadocia tour than overnight bus journey start. You will arrive to Istanbul early in the morning next day.
Istanbul to Cappadocia tours by bus is available every each night all year round for budget travellers. After the Istanbul to Cappadocia tours by bus depart from Istanbul and arrival back to Istanbul. If you like that you can continue to other cities of Turkey after the tour.
Istanbul to Cappadocia Tours by Bus
Day 1 : Overnight Bus To Cappadocia
Meal : No Meal
20:30 pm – Depart from Istanbul by Night local bus to Cappadocia.
Day 2 : Cappadocia Tour I
Meal : Lunch
Morning arrival to Cappadocia bus station, you will meet with our staff at the bus station and taken to the meeting point. After meeting with other tour participants and tour guide then we start to the Cappadocia Tour I.
Sites you'll see today;
Derent Valley
Pasabaglari (Monks Valley)
Uchisar
Goreme Panoramic
Zelve Open Air Museum
Avanos
Pegion Valley
At the end of the tour, you will be transferred to hotel. Overnight in Cappadocia.
Day 3 : Cappadocia Tour II – Overnight Bus To Istanbul
Meal : Breakfast, Lunch
Breakfast & Check out from the hotel.
09:30 am – You will meet with our staff at your hotel for second day tour of Cappadocia then drive to meeting point and meet with other tour participants and tour guide then we start to the Cappadocia Tour II.
Sites you'll see today;
Red Valley (Kizilcukur)
Pigeon Valley
Esentepe
Cavusin Village
Hospital Monastry
Underground City
At the end of the tour, you will be transferred to bus station in Cappadocia.
19:00 pm – Overnight bus back to Istanbul.
Please note that if your next destination is not return back to Istanbul than we can provide your bus ticket to your next city in Turkey.
Day 4 : Arrive In Istanbul
Meal : No Meal
07:30 – 08:00 am – You will arrive in Istanbul. It will be end of the Istanbul to Cappadocia tours by bus.
Overnight buses as mentioned in programme
1 Night Accomodation with breakfast
2 Days Cappadocia Guided Tours with lunch
All entrance fees to the archaeological sites and museums in the programme
Transportation by air-conditioned non-smoking tour coaches
Professional Guide licensed by the Ministry of Tourism
Parking fees and Road tolls
Meals as mentioned in programme
Local taxes


Personal Expenses
Drinks at the lunches
Dinner
Flight ticket for back to Istanbul


You are kindly requested to present yourself at the departure point 30 minutes prior the pre advised pick up time.
Comfortable shoes, a hat and plenty of sunscreen are recommended as shade is limited the order of the tour itinerary may vary in order to avoid congestion.
Remember to take sunscreen & a hat if you're not fond of direct sunlight as there is minimal shade available.
Guests should watch their step at all times in order to avoid injuries.
It is not recommended to visit underground cities for the guests who have asthma and claustrophobia.

Read All Reviews
★★★★★
"
Wir sind von Istanbul aus mit dem Bus nach Kappadokien gefahren. Hat zwar elf Stunden gedauert aber war ein Abenteuer für sich. Viele Chinesen und viele Leute aus Korea. Wir haben viele neue Freundschaften geschlossen aus der ganzen Welt. Kappadokien ist eines der meist besuchten Orte der Türkei. Wir werden naechstes Jahr bestimmt wieder dort sein und bestimmt wieder hier bei dieser Agentur buchen. Sie haben uns viel erspart! Und ist auch alles bestens organisiert. Danke an Herrn Yasin,der uns sehr gut über alles aufgeklaert hat. Wir hatten das Glück ihn per Zufall kennen zu lernen. Waren super Ferien die ich nie vergessen werde. Kleiner Tip : Den Rotwein kann ich sehr empfehlen in Kappadokia!
"
★★★★☆
"
It was well organized tour by bus to cappadocia from Istanbul. Overnight bus was comfortable. It was nice to see my name on the sign when I arrived in cappadocia bus station. Tour guide was very good. Balloon tour is highlights of cappadocia. I wish to stay longer but I need to go back to work. Lovely tour package, thank you.
"
★★★★★
"
We were in Istanbul for two weeks and we would like to see also Cappadocia. We asked about at this agency and the price for was very good. We booked for five days by overnight bus. It was a long trip but better than we expected. Finally in Cappadocia they picked us up at the bus station with signboard with our names on. After enjoin the excursion we checked in tho our cave hotel in the afternoon. We meet a lot of people there. Wonderfull atmosphere with people from all over the world. The next morning we sleeped out and we chilled out in our hotel. The balloon was of course the highlight. The time was to short and we wished we coult stay longer but our hotel was overbooked thats why we turned back to Istanbul. Next year we will book again for Cappadocia to live to see once more. Great thanks to this agency for make possible this experience.
"
★★★★★
"
Durch Freunde die schon in Kappadokien waren, wurde uns diese Agentur empfohlen. Nach einer kurzen Anfrage haben wir sofort am selben Tag das Programm zugeschrieben bekommen. Hat nicht lange gedauert hatten wir Kappadokien gebucht. Wir haben noch nie so einfach gebucht. Mit allem drum und dran, vom Flug bis zur Ballonfahrt über Kappadokien. War einfach super was wir alles erlebt haben in nur zwei Tagen! Aber wir empfehlen mehr als zwei Tage zu buchen, weil das ist einfach zu kurz. Die Atmosphaere ist viel zu schön, eine ganz andere Welt. Die Ballonfahrt sollte mann unbedingt mitbuchen, weil vorort kostet es fast das doppelte! Danke nochmals an alle Mitarbeiter für die perfekte Organisation.
"