| | |
| --- | --- |
| | |
| Duration | 6 Days & 5 Night Tour Package |
| Visiting Sights | Gallipoli, Troy, Ephesus, Pamukkale, Priene, Miletos & Didyma |
| Departure Day | Everyday |
| Tour Price | Please Ask |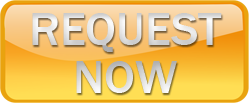 [[[["field11","equal_to","Yes"]],[["show_fields","field12"]],"and"],[[["field12","equal_to","1"]],[["show_fields","field16"]],"and"],[[["field12","equal_to","2"]],[["show_fields","field16,field17"]],"and"],[[["field12","equal_to","3"]],[["show_fields","field16,field17,field20"]],"and"],[[["field12","equal_to","4"]],[["show_fields","field16,field17,field20,field18"]],"and"],[[["field12","equal_to","5"]],[["show_fields","field16,field17,field20,field18,field19"]],"and"]]
6 Days Turkey Asia Minor Package Tour
Tour Highlights
6 Days Turkey Asia Minor package tour include Gallipoli, Troy, Ephesus, Priene, Miletos, Didyma and Pamukkale tours, with tour vehicle transportations and guided sightseeing tours in Turkey.
6 Days Turkey Asia Minor Package Tour Itinerary
Day 1 : Istanbul To Gallipoli Guided Tour
Meal : Breakfast, Lunch
06:30 am pick up from your hotel .We drive to where you will get information about the naval battle that took place in the Dardanelles prior to the army landings. We visit Brighton Beach, the intended landing place and the Anzac Cove where dawn service is held on each Anzac Day. Also you will visit the Lone Pine Australian Memorial, Johnston's Jolly and Chunk Bair New Zealand Memorial. After visiting the Kilitbahir fortress, which was built in 1453 by Mehmet II, the Conqueror (to honor his successful siege of Constantinople), After tour, cross the Dardanelles to spend the night in Canakkale.
Day 2 : Troy Guided Tour – Kusadasi
Meal : Breakfast
After breakfast drive to Troy visiting; Here you will learn the mythology surrounding Troy, The Trojan Horse and Helen of Troy. Till now, 10 cities have been discovered, one built on the top of the other, dating back to 3500 BC. You will see and hear about the Trojan Horse, Helen of Troy, the Trojan Wars, the battle between Archillies and Paris, the Remains of Troy IX, the Alters and the Houses of Troy I, dating back to 2500 BC. And then we drive to Kusadasi. overnight stay in Kusadasi.
Day 3 : Kusadasi
Meal : Breakfast
Breakfast. Relaxing Day in Kusadasi. Overnight at hotel in Kusadasi.
Day 4 : Ephesus Guided Tour
Meal : Breakfast, Lunch
After breakfast, The tour begins by visiting the remains of the Artemis Temple, one of the seven wonders of the ancient world. Afterwards, it proceeds to the spectacular main site of Ephesus, undoubtedly the most superbly preserved Greco-Roman city. Unmistakable highlights surviving among the ruins are the Celsius Library, Agora, Theater, Odeon, Trajan Fountain, Domitianus Temple and Roman Latrines. Following a lunch break, visit the House of Virgin Mary; reputed to be where she spent her final days. Overnight in Kusadasi.
Day 5 : Guided Pamukkale & Hierapolis Tour
Meal : Breakfast, Lunch
Pick up from your hotel drive to Pamukkale visiting; Pamukkale and the ancient city of Hierapolis with the Temple of Apollo, the breathtaking Theater, the fascinating Necropolis and the last the great baths of Hierapolis antique city, where St. Philip was martyred. St. Philip is connected with the early church in Hierapolis and played an important role in Pamukkale the history of the city. Finally we visit the calcium terraces and pools. At the end of the tour, transfer you back to hotel and overnight.
Day 6 : Guided Priene – Miletos & Didyma Tour – fly to Istanbul
Meal : Breakfast, Lunch
Your guide will meet you and depart for Priene which in its time was one of the most spectacular of all the Ancient Ionian Cities. After the visit here, you then travel on to Miletus with its magnificent theatre and the Byzantine fortress on the acropolis above. Last,but not least, visit Didyma. Here you will find the largest Ionic Temple in the world, that of Apollo.
Transfer to Airport and fly back to Istanbul.
Upon arrival to Istanbul. It will be end of the 6 Days Turkey Asia Minor Package Tour.
6 Days Turkey Asia Minor package tour is available everyday from Istanbul. If you have more time in Turkey Holidays than we can add other cities of Turkey in this programme. We can add Cappadocia, fethiye, Antalya to the 6 days Turkey Asia minor package tour programme. 6 Days Turkey Asia Minor package tour is one of the best option to explore Eagean region of Turkey. Please feel free to contact us.
5 nights accommodation as mentioned in programme
Breakfast at the hotels
All mentioned tours in the programme
Domestic Flight Ticket for back to Istanbul
All entrance fees to the archaeological sites and museums in the programme
Transportation by air-conditioned non-smoking tour coaches
Professional Guide licensed by the Ministry of Tourism
Parking fees and Road tolls
Lunches in the tour package at local restaurants
Local taxes


Personal Expens
Drinks at the lunches
Dinners
Entrance to Thermal Pool


If you like to swim in The Ancient Pool which is also called Cleopatra Thermal Pool they charge extra entrance fee.
Remember to take sunscreen & a hat if you're not fond of direct sunlight as there is minimal shade available.
You are kindly requested to present yourself at the pick up point 15 minutes prior the pre advised pick up time.

Read All Reviews
Wanted to send you a quick note to tell you how much we appreciated the trip last month.We must compliment to your wonderful organisation. Please convey our best wishes to your management.Especially our tour guide was most helpful in pointing out significant facts and observations throughout the tour.Please feel free to use me as a positive reference for any future tour groups or individuals.I will go through each area with a few comments for your assistance. ı hope i can succeed to let much number of people know you guys in this way.
"
My parents and i planned to join a vacation in overseas country and we found your company during our long term research in the net.After we join the tour,we had a wonderful time on our visit. Especially I must compliment the local guides because they were so polite to us and easygoing. I dont really remember the name of the young girl who picked us from airport, also the boat tour was wonderful too.We were treated wonderfully and enjoy the shore trip too. I will definitely contact with you again the next time I Travel to Turkey.We will recommend your company and service anyone who has expressed interest in a trip to Turkey and we know that without your organisation we would not have had the wonderful time we did.
"