| | |
| --- | --- |
| | |
| Duration | 5 Days & 4 Night Tour Package |
| Visiting Sights | Gallipoli - Troy - pergamon - Ephesus & Pamukkale |
| Departure Day | Everyday |
| Tour Price | Please Ask |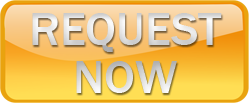 [[[["field11","equal_to","Yes"]],[["show_fields","field12"]],"and"],[[["field12","equal_to","1"]],[["show_fields","field16"]],"and"],[[["field12","equal_to","2"]],[["show_fields","field16,field17"]],"and"],[[["field12","equal_to","3"]],[["show_fields","field16,field17,field20"]],"and"],[[["field12","equal_to","4"]],[["show_fields","field16,field17,field20,field18"]],"and"],[[["field12","equal_to","5"]],[["show_fields","field16,field17,field20,field18,field19"]],"and"]]
5 Days Gallipoli Troy Pergamon Ephesus & Pamukkale Tour
Tour Highlights
This tour is a tour package the History of Battlefields, Antique city with an accompany of a professional tour guide that covers to visit Gallipoli, Troy, Pergamon, Ephesus, Pamukkale's ruins that you will be visiting one by one with the tour guide and have the info about your wonders.
5 Days Gallipoli Troy Pergamon Ephesus & Pamukkale Tour
Day 1: Istanbul To Gallipoli Tour
Meal: Lunch
Pick you up from your hotel @ 06:30 am. Drive to Gallipoli peninsula via Tekirdag and Kesan. We will have a break on the way for breakfast (not included) and rest. Arrive at Eceabat. We will have lunch and continue to Anzac Cove.
Gallipoli Guided Tour
Beach Cemetery (John Simpson's Grave)
Anzac Cove
Ari Burnu (First Anzac landing place)
Lone Pine Cemetery (Australian Memorial)
Johnston's Jolly (Walk in the Anzac trenches)
View Shrapnel Valley
Chunuk Bair (Main New Zealand Memorial)
Turkish Memorial
The Nek and Walker's Ridge
End of the first day Gallipoli – Troy – Ephesus & Pamukkale tours – 5 days, check into hotel and Overnight at hotel in Eceabat or Canakkale.
Day 2: Troy & Pergamon Tour – Kusadasi
Meal: Breakfast
Breakfast & Check out from the hotel. Free morning. Pick up from the hotel and drive to Helen of Troy.
Troy & Pergamon Guided Tours
The Trojan Horse which was used in the movie Troy
The Trojan Horse (Did it really exist ?)
Helen of Troy (Was she the real cause of the war ?)
The Trojan Wars
Battle between Achilles and Hector
The 3200 years old city walls of Troy VI and VII
The East gate of VI (VIP entrance of Troy VI)
The Temple of Athena
Walls of Troy II and Megaron House
Walls of Troy I (The oldest ruins of Troy)
The trench of Schliemann
The ramp of Troy II
The Scaean Gate
The Gate of Troy VI (Where possibly the tricky wooden horse was taken)
Sanctuary (Sacrificing Altars)
Roman Bath
Odeon (Music Theatre)
South gate of Troy VI
Bouleuterion
Ruins of Agora (Market place)
After Troy discovery continues to Pergamon Ancient City to discover Asclepion and Acropolis.
Fully Guided Pergamon Ancient City Tour
At the end of the tour, contnue to Kusadasi via Izmir city. Arrival to Selcuk / Kusadasi. Check into hotel and Overnight.
Day 4:  Kusadasi
Meal: Breakfast
Breakfast at hotel. Rest of the day in Kusadasi. Overnight at hotel.
Day 4: Ephesus Tour
Meal: Breakfast, Lunch
Breakfast at hotel. You will be picked up from your hotel and join the group and start to the Ephesus day tour. The ruins of the Temple of Artemis, one of the seven ancient wonders of the world. Then on, to visit Ephesus Ancient City, the best preserved Greco-Roman city in the world. Here you will explore the Agora, Odeon, Curettes Street, public toilets, Celsius Library, Hadrian Temple, Roman Baths, Grand Theatre, Marble Street. After a lunch break departs for the House of Virgin Mary and visit the chapel where she is said to have spent her last day.
End of the Ephesus Guided Tour transfer to back to hotel. Overnight at hotel.
Day 5: Pamukkale Tour – Istanbul
Meal: Breakfast, Lunch
Breakfast and check out from your hotel.
Pick up from the hotel and drive to Pamukkale. You will see the Cotton Clifts. Pamukkale is an extraordinary natural wonder. The calceus waters rise from the ground at a temperature of 35 C and tumble down the mountain from a height of 100 meters, forming a myriad of pools. Cream-colored stalactites are formed as the water overflows from the pools, creating a breathtaking sight unequaled in the world. Also visit the ancient ruins of the City of Hierapolis with its basilica, theatre, Roman Bath and Necropolis.
End of the tour, Transfer to airport and fly back to Istanbul. Upon arrival to Istanbul. It will be end of the 6 days Gallipoli Troy Pergamon Ephesus & Pamukkale tour programme.
All tranportations as mentioned in programme
Accomodation with breakfast in the programme
Gallipoli Guided Tour with lunch
Troy & Pergamon Guided Tour
Pamukkale Guided Tour with lunch
Ephesus Guided Tour with lunch
All entrance fees to the archaeological sites and museums in the programme
Transportation by air-conditioned non-smoking tour coaches
Professional Guide licensed by the Ministry of Tourism
Parking fees and Road tolls
Meals as mentioned in programme
Flight ticket for back to Istanbul
Local taxes


Personal Expenses
Drinks at the lunches
Dinners
Entrance to Thermal Pool


If you like to swim in The Ancient Pool which is also called Cleopatra Thermal Pool they charge extra entrance fee
You are kindly requested to present yourself at the pick up point 15 minutes prior the pre advised pick up time
Remember to take sunscreen & a hat if you're not fond of direct sunlight as there is minimal shade available.

Read All Reviews
★★★★★
"
I saw this package online and visited their office in Sultanahmet. I booked this package at the private Istanbul tours office in Istanbul. Everything was perfect. We were only 14 person first day on gallipoli tour, 18 person on the troy tour, 11 person on the ephesus and 19 person on the pamukkale tour. I do not like big groups as well. Group size is changing everyday because we do tailor made tour according our travel dates. They have tours everyday in these destinations. I will come and visit cappadocia next time.
"
★★★★★
"
We both want to thank you so much for arranging the most wonderful trip for us.We had a great holiday and enjoyed ourselves. We wish your health, business and luck. Turkish people are impressive in whats been accomplished in relatively short order. They were kind and considerate at all times. We had so much fun with them. I hope to get another opportunity to come to Turkey. I thank you again for your outstanding advice and co-operation.we will make a great advertising for you guys and your great company.All my Best Wishes.
"
★★★★★
"
Since the day we embarked on this adventure of our lifetime we were not only amazed by the beauty and propensity of your country also your people were very warm bloded too. Our guides took us where we certainly experienced a local feel; several families and even a wedding group wanted us to be in their pictures. The hotels were first-rate and the drivers and buses were excellent. You must realize that all those new tastes in Turkish food are quite an experience to most travelers. Once again many thanks for a wonderful Turkey trip of a lifetime. Please find enclosed some of our pictures from our truly enriching experience.
"
★★★★★
"
We want to recommend that we had a amazing time in Turkey, we found your service, itinerary,costings very reasonable and were enjoy ourselves without any issues, or any problems etc. During our great trip in that organisation and while we were visited each area we had a very informative and knowledgeable local turkish guides, very delicious traditional foods, on time transportation services and of course unbelievebely friendly Turkish people who were ready to help to us anytime we need.That was the great experience.
"
★★★★★
"
Wir wollen den Jungs nochmal von Herzen danken.Vor allem Yasin (der übrigens perfekt deutsch spricht).Danke für die perfekte Organisierung. (Reiseleiter,Essen,Hotel).Wir haben es super genossen.
"