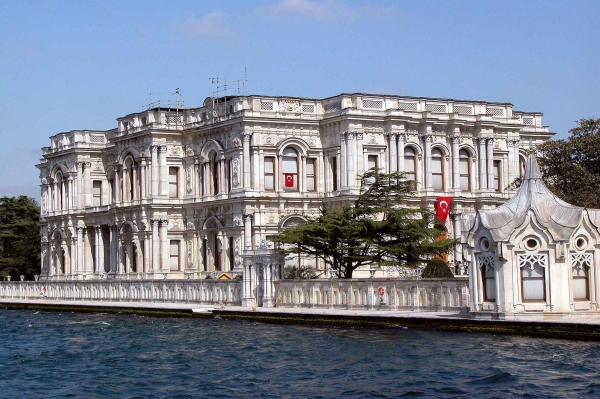 Beylerbeyi Palace
Beylerbeyi Palace Information
The palace was built in 1861 by Sultan Abdülaziz, and was the summer palace for the late Ottoman sultans and dynasties. The marble workmanship in the palace is one of the most important places to be seen in Istanbul in order to witness the many important details such as the materials used, the unique landscape the palace has, the incredible coolness that it has even in hot weather due to being a summer palace. It is even possible that you can not go and see and even make your breakfast at the palace garden.
Breakfast in Beylerbeyi Palace
The palace is a very important heritage with its spectacular scenery, unique workmanship and the opportunity to witness a return. But this heritage is not only for you to visit, but also for you to order.
If you are in the cafeteria in the palace garden, you can have a sultry breakfast or sip a cup of coffee worthy of the sultans. Moreover, the prices are extremely reasonable given the atmosphere of the service and environment you receive. The only problem is that finding the place due to intense interest is very difficult, especially on weekends.
Where and How to Go to Beylerbeyi Palace
Palace in the border of Üsküdar District and in the name of müsemme Beylerbeyi. You can reach Üsküdar from the pier about 3.5 kilometers away by foot from the coastal road. If you are coming from the European side with your own person, you can go to Beylerbeyi as soon as you cross the Bosphorus Bridge and turn towards Üsküdar.
If you want to come by bus from Üsküdar, all the buses heading to Beykoz pass in front of Beylerbeyi Palace. If you are walking distance between the palace and the stop is at walking distance.
If you want to come from the European side with Metrobus; It is possible to get down to the metrobüsten Bosphorus Bridge, walk there or reach the saddle by taking the buses to Uskudar.