| | |
| --- | --- |
| | |
| Duration | 3 Days & 2 Nights Tour Package |
| Visiting Sights | Ephesus - Pergamon & Pamukkale |
| Departure Day | Everyday |
| Tour Price | Please Ask |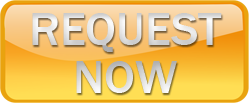 [[[["field11","equal_to","Yes"]],[["show_fields","field12"]],"and"],[[["field12","equal_to","1"]],[["show_fields","field16"]],"and"],[[["field12","equal_to","2"]],[["show_fields","field16,field17"]],"and"],[[["field12","equal_to","3"]],[["show_fields","field16,field17,field20"]],"and"],[[["field12","equal_to","4"]],[["show_fields","field16,field17,field20,field18"]],"and"],[[["field12","equal_to","5"]],[["show_fields","field16,field17,field20,field18,field19"]],"and"]]
3 Day Ephesus Pergamon & Pamukkale Tours
Tour Highlights
3 days Ephesus Pergamon & Pamukkale tours give you a chance to explore the ancient cities on the western coast of Turkey in an economical way. We provide the bus tickets, hotel accomodation and guided tours, so you will just enjoy your trip and exploration.
3 Day Ephesus Pergamon & Pamukkale Tours
Day 1: Flight to Izmir & Full Day Ephesus Ancient City Tour
Meal: Lunch
Early morning flight to Izmir from Istanbul. Arrival to Izmir Adnan Menderes Airport. Met on arrival then we will take you to our office to meet with other participants. After meeting with other tour participants and local tour guide, drive to Ephesus Ancient City, stroll past the celsus library, the Temple Of Hadrian and the Trajan Fountain in the Ancient Ephesus.After walking on the historical marble street the Great Theater where St. Paul preached will meet at the end. Then drive Isa Bey Mosque,After visiting Isabey Mosque, stop in a local restaurant for lunch. In the afternoon will visit the carpet coorperative to see how the Turkish carpets are made by hand. Proceed to shrine of Mother Mary,it is believed where she spent recent years of her life. Ephesus Archeological Museum to see findings of Ephesus excavations and Temple Of Artemis (Diana), on the side of one of the seven wonders of ancient World.At the end of the tour, you will be transferred to your hotel in Selcuk or Kusadasi according to your choice.
Check into the hotel and Overnight.
Day 2: Full Day Pergamon Ancient City Tour
Meal: Breakfast, Lunch
08:30 Am After breakfast, we will pick you up from your hotel (Pick up time can change according to your hotel location) and then will take you to the meeting point.Then we will drive to Pergamon. Pergamum (also spelled Pergamon) was an important capital city in ancient period. Pergamum's acropolis and Asclepion are both listed among the top 100 historical sites on the Mediterranean. We will visit the ancient sites including the famed library, the terrace of the spectacularly sited hillside theater, the main palace, the Altar of Zeus, Temple of Athena. Asclepion, Galen born & educated in Pergamum, was the authority of European medicine from the 2nd century until renaissance. He was the founder of the health principles of diet, relaxation, exercise. Visit the ancient hospital & health center where he worked. The tour finishes at around 16:30 pm and then we will drive back and drop you off at your hotel. Overnight.
Day 3: Full Day Pamukkale Calcium Terraces & Hierapolis Ancient City Tour – Istanbul
Meal: Breakfast, Lunch
Breakfast & Check out from the hotel. We will pick you up from your hotel in Selcuk or Kusadasi. Then we will drive to Pamukkale.There we will visit Pamukkale (Hierapolis), one of the most interesting places in the world, justly famous not only for the entrancing beauty of its unique geological formations but also for its historical remains.Hierapolis Ancient City, the Necropolis (cemetery) of Hierapolis which is one of the biggest ancient cemetery in Anatolia with 1.200 graves, Roman Bath, Domitian Gate, the Main Street, Byzantian Gate.Calcium Terraces, The terraces were formed by running warm spring water, at a temperature of 35 °C / 102 °F containing calcium bicarbonate.
** Swimming in ancient spring pool of Pamukkale is possible with extra charge if you are planning to swim please bring your swimming suites with you .
The tour finishes at 16:30 Pm and then you will have free time in Pamukkale.We will transfer you to airport and fly back to Istanbul. Arrival will be end of the 3 day Ephesus Pergamon & Pamukkale tours.
Return Flight Tickets
Accomodation with breakfast in the programme
Ephesus Guided Tour with lunch
Pergamon Guided Tour with Lunch
Pamukkale Guided Tour with lunch
All entrance fees to the archaeological sites and museums in the programme
Transportation by air-conditioned non-smoking tour coaches
Professional Guide licensed by the Ministry of Tourism
Parking fees and Road tolls
Meals as mentioned in programme
Local taxes


Personal Expenses
Drinks at the lunches
Dinners
Entrance to Thermal Pool


If you like to swim in The Ancient Pool which is also called Cleopatra Thermal Pool they charge extra entrance fee
You are kindly requested to present yourself at the pick up point 15 minutes prior the pre advised pick up time
Remember to take sunscreen & a hat if you're not fond of direct sunlight as there is minimal shade available

Read All Reviews
★★★★★
"
We have three full day ancient tours. It was full organize tours.Our travel agency they were on the time for everythings.The tours guide was amazing each day we had different guide but all of them was realy good informative.The lunch was very good we liked a lot. Our hotel was four star and it was sea view and confortable.Thank you very much we are soo happy about the service.
"
★★★★★
"
Like Paradise!! War unbeschreiblich schön, wie gut dass wir es gemacht haben. Speziell wollten wir diese Tur um Kusadasi zu sehen. Das Hotel war direkt am Hafen wo wir die vielen Schiffe bestaunt haben mit einem guten Wein und wunderbarem Essen. Dienstleistung perfekt kann ich sagen. Auch die Ausflüge bestens organisiert mit professionellem Reiseleiter. Das Haus der heiligen Maria, wo sie gelebt haben soll, der Tempel von Zeus, Tempel von Athen, Tempel von Artemis... Einfach alles hat gepasst. Das naechste Jahr wollen wir es wiederholen und mit Pamukkale und Kappadokien dazu. Sozusagen die ganze Türkei. Danke für alles.
"
★★★★★
"
it was amazing ephesus and pamukkale tours.I had great time with tour thank you so much.
"
★★★★★
"
It was not a big surprise for me and my husband to have that amazing trip because the tour company service Your country tour guides and hosts are absolutely first class. When you sign up for foreign tours without the benefit of face to face, you become naturally curious about how it will all turn out, especially being aware that you might be stuck sometimes and not able to even speak the language. I don't know how you do what you do in planning these trips, but it exceeded all my expectations."
"
★★★★★
"
l have join this amazing package from Istanbul. We went to first Kusadası overnight bus. When l arrived to Kusadası they come to picked up us from bus station and we had full day Ephesus tour at the end of the tour they drive us to our hotel. Next day we had Pergamon tour it was very good time as well. Next day we had Pamukkale tour they come to picked us up from our hotel and we drive to Pamukkale it was 3.5 hours by drive when we arrive there we had lunch at the end of the tour they drive us to bus station and we had overnight bus to Istanbul. Thank you very much guys. I hope see you next trip.
"