| | |
| --- | --- |
| | |
| Duration | 2 Days Tour Package from Ankara to Ephesus & Pamukkale |
| Visiting Sights | Ephesus Ancient City, Artemis Temple, Virgin Mary House, Pamukkale Calcium Terraces, Hierapolis Ancient City |
| Departure Day | Everyday |
| Tour Price | From 390 Euro |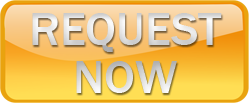 [[[["field11","equal_to","Yes"]],[["show_fields","field12"]],"and"],[[["field12","equal_to","1"]],[["show_fields","field16"]],"and"],[[["field12","equal_to","2"]],[["show_fields","field16,field17"]],"and"],[[["field12","equal_to","3"]],[["show_fields","field16,field17,field20"]],"and"],[[["field12","equal_to","4"]],[["show_fields","field16,field17,field20,field18"]],"and"],[[["field12","equal_to","5"]],[["show_fields","field16,field17,field20,field18,field19"]],"and"]]
Ephesus and Pamukkale Tours from Ankara

Day 1- Fly from Ankara to Izmir  –  Ephesus Tour
Please be ready at Ankara Airport at least 2 hours before the flight.
08:10 – Fly from Ankara Esenboga Airport to Izmir Adnan Menderes Airport.
(Flight departure time may change according to season and availability)
09:30 – Arrival at Izmir Adnan Menderes Airport. Upon your arrival, we will welcome you at the exit of the airport. Then, you will meet your tour group and tour guide. The Ephesus and Virgin Mary Tour will start transferring you to the first destination of the tour.
Guided Tour of Ancient Ephesus & Virgin Mary
The first stop will be the house of the Virgin Mary. It is believed that she had spent her last years with St. John in Ephesus after escaping from Rome. You will be fully explained about her last years and life in this holy house by your professional tour guide. After visiting the Virgin Mary House, we will drive you to your next stop which is Ephesus Ancient City and Temple of Artemis. Celsus Library and the ancient theater which has a capacity of 24,000 people are the most protected in Ephesus Ancient City. Our tour guide will explain to you this wide history. You will have a delicious lunch at a local restaurant. After having lunch, you will see the Ruins of the Temple of Artemis. The Temple of Artemis is known as one of the 7 wonders of the world and it was burned by a man who wanted to be remembered by the people. The tour will end around 4 pm and on the way to your hotel, you will see Isaney Mosque which shows an example of the great architecture of the Ottoman Empire.
Around 5 pm – Arrival in Selçuk/Kuşadasi. Check into your hotel. Overnight in Selçuk/Kuşadasi.
Day 2  – Full-Day Pamukkale Tour  –  Return to Ankara
Breakfast and Check out from the hotel.
07:30 am – You will be picked up from your hotel by your tour group and tour guide. Drive to Pamukkale and drive will take approx 2 hrs 30 mins.
Guided Tour of Ancient Hierapolis & Pamukkale 
You are going to visit Pamukkale (Hierapolis), one of the most interesting places in the world, justly famous not only for the entrancing beauty of its unique geological formations but also for its historical remains. The ancient City of Hierapolis, Necropolis (ancient cemetery) of Hierapolis is one of the biggest ancient cemeteries in Anatolia with 1,200 graves, the Domitian Gate with 3 huge entrances, the Main Street of the ancient city, the Roman Bath, Byzantine Gate. We will take a break to the tour for lunch. You will have a lunch and then you will be enjoying Pamukkale travertines and terraces. Calcium Terraces, The terraces were formed by running warm spring water, at a temperature of 35 °C / 102 °F containing calcium bicarbonate.
** Swimming in the Cleopatra Ancient thermal spring pool of Pamukkale is possible at an extra charge if you are planning to swim please bring your swimming suit with you.
16:00 – The tour is over.
At the end of the Pamukkale guided tour, transfer to the airport for a flight back to Ankara.
20:35 – Flight to Ankara
(Flight departure time may change according to season and availability)
21:45- Arrival at Ankara Esenboga Airport. Upon your arrival will be the end of the tour services.

Note: If your next destination is not returned to Ankara then we can provide your bus ticket or flight ticket to your next destination in Turkey instead of Ankara. Please inform us of your first request if you have such a request.
Return Flight Tickets from Ankara
Full-Day Ephesus Tour
1 Night hotel in Selcuk/Kuşadasi with breakfast
Full-Day Pamukkale Tour
Guiding service on the tours
Entrance fees for tour sights
Transportations in tours
Hotel pick-up and drop off as mentioned in program
Lunches on the tours
Local taxes


Personal Expenses
Drinks at the lunches
Dinner
Entrance fee to thermal pool in Pamukkale
Optional tours


Please do not forget to take your passport with you for the flights.
Remember to take sunscreen & a hat if you're not fond of direct sunlight as there is minimal shade available.