| | |
| --- | --- |
| | |
| Duration | 2 Days Turkey Tour Package |
| Visiting Sights | Gallipoli - Cape Helles - Troy Ancient City |
| Departure Day | Everyday |
| Tour Price | 249 Euro |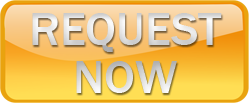 [[[["field11","equal_to","Yes"]],[["show_fields","field12"]],"and"],[[["field12","equal_to","1"]],[["show_fields","field16"]],"and"],[[["field12","equal_to","2"]],[["show_fields","field16,field17"]],"and"],[[["field12","equal_to","3"]],[["show_fields","field16,field17,field20"]],"and"],[[["field12","equal_to","4"]],[["show_fields","field16,field17,field20,field18"]],"and"],[[["field12","equal_to","5"]],[["show_fields","field16,field17,field20,field18,field19"]],"and"]]
Gallipolli Cape Helles And Troy Tour
Tour Highlights
You will have a chance to visit all around Gallipoli peninsula including Anzac part and Cape Helles with this 2 days tour package. You will depart from Istanbul and upon arrival visit Troy ancient City. Next day you will join full day Gallipoli Peninsula Tour including Cape Helles Part. Gallipoli Cape Helles And Troy Tour is a great tour to understand all the history of the War.
Gallipoli Cape Helles And Troy Tour Itinerary
Day 1: Istanbul – Troy Tour
Meal: Lunch
06.30 You will be picked up from the hotel or hostel and join the group. Drive to Gallipoli peninsula.
08.30 Have a stop for breakfast (not included) and rest.
12.00 Arrive in Eceabat
12.45 Depart for fully Guided Troy Tour
You are going to hear about Paris and Helen love story Achilles and Hector duel and Trojan Horse story and then the archeological excavations then you will see the ancient site ruins of Troy.
You will visit and hear about:
The Trojan Horse which was used in the movie Troy
Helen of Troy (Was she the real cause of the war ?)
Battle between Achilles an Hector
The Temple of Athena
The 3200 years old city walls of Troy VI and VII
The East gate of VI (VIP entrance of Troy VI)
Walls of Troy II and Megaron House
The trench of Schliemann
Sanctuary (Sacrificing Altars)
Walls of Troy I (The oldest ruins of Troy)
The ramp of Troy II
The Scaean Gate
The Gate of Troy VI (Where possibly the tricky wooden horse was taken)
South gate of Troy VI
Odeon (Music theatre)
Roman Bath
Bouleuterion
Ruins of agora (Market place)
17.00 At the end of the tour transfer to hotel. Overnight at hotel.
Day 2: Cape Helles & Gallipoli Anzacs Tour
Meal: Breakfast, Lunch
Breakfast & Check out from the hotel.
08.30 You will be picked up from hotel for Full Day Gallipoli Peninsula tour
On tour you will visit:
Cape Helles Memorial
Turkish Canon Batteries
Kilitbahir Fortress
Turkish Memorial
Achi Baba Hill (The main objective of British Forces)
French Cemetery
Morto Bay (S Beach) Cape Helles Gallipoli
Overlook to V Beach from Turkish Perspective
V Beach
V Beach Cemerey
Twelve Tree Copse Cemetery
Lancashire Landing Cemetery
Alcitepe Village
Gallipoli Epic Simulation Center
Drive back to Eceabat for Lunch. After lunch continue to Gallipoli tour.
Brighton Beach
ANZAC Cove
Beach Cemetery
ANZAC Commemorative Site
Ariburnu Cemetery
Lone Pine Australian Memorial
Johnston's Jolly (Turkish and Allied trenches and tunnels)
Cape Helles Gallipoli
Respect to Mehmetcik Statue
Turkish 57. Infantry Regiment Cemetery
Chunuk Bair New Zealand Memorial
The Nek
17:30 End of the tour. Bus transportation back to Istanbul.
22:00 – 22:30 You will be dropped off at your hotel at the end of the Gallipolli Cape Helles And Troy Tour
All Transportations in A/C 'NO – SMOKING' coach
Guided Troy Tour
2 restaurant lunches
Cape Helles Gallipoli
Full Day Gallipoli tour
Entrance fees
Professional English speaking guiding
1-night Hotel with breakfast
Meals as mentioned in program
Local Taxes


Personal Expenses
Optional Tours
Dinner
Drinks in lunch