| | |
| --- | --- |
| | |
| Duration : | Gallipoli Day Tour From Istanbul |
| Visiting Sights : | Anzac Cove, Ariburnu, Lone Pine, The Nek, Chunuk Bair and more |
| Departure Days: | Everyday |
| Tour Price : | From 69 Euro |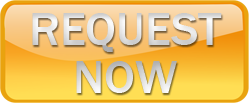 [[[["field11","equal_to","Yes"]],[["show_fields","field12"]],"and"],[[["field12","equal_to","1"]],[["show_fields","field16"]],"and"],[[["field12","equal_to","2"]],[["show_fields","field16,field17"]],"and"],[[["field12","equal_to","3"]],[["show_fields","field16,field17,field20"]],"and"],[[["field12","equal_to","4"]],[["show_fields","field16,field17,field20,field18"]],"and"],[[["field12","equal_to","5"]],[["show_fields","field16,field17,field20,field18,field19"]],"and"]]
Gallipoli Day Tour From Istanbul
Gallipoli Day Tour From Istanbul
Gallipoli day tour from Istanbul is available every day. Depart from Istanbul early in the morning by driving to Gallipoli peninsula via Tekirdağ city and you will have guided Gallipoli tour in the peninsula. At the end of the Gallipoli tour, we will drive back to Istanbul and transfer back to your hotel.
06.00 – 06.30 am – Pick up from hotel in Taksim, Besiktas, Beyoglu, Sisli, Ortakoy, Karakoy
06.30 – 07:00 am – Pick up from hotel in Sultanahmet, Beyazid, Sirkeci, Laleli, Aksaray, Kumkapi, Topkapi, Zeytinburnu
07.15 am – Pick up from hotel in Ataturk Airport Area
08.30 am – Have a stop for breakfast (not included) and rest.
11:45 am – Arrive in Eceabat and have lunch.
12.45 am – Depart for Fully Guided Gallipoli Tour
The objective of the landing forces during the Gallipoli Campaign was, after having captured the high ground of the Peninsula, approach Narrows from the rear and get control of the castles and batteries on both shores of the Dardanelles.
We start our tour at the Narrows, the narrowest point of Dardanelles. After having a quick look there in order to get the essence of the Narrows, we carry on our tour to visit the landing beaches.
On Gallipoli day tour from Istanbul you will visit and hear about:
ANZAC Cove
Brighton Beach (actual intended landing beach)
Beach Cemetery (the grave of John Simpson)
Kabatepe
Ariburnu Cemetery
ANZAC Commemorative Site
Lone Pine Australian Memorial
Johnston's Jolly (Turkish and ANZAC trenches and tunnels)
Courtney's & Steele's Post Cemetery
Quinn's Post
Chunuk Bair New Zealand Memorial
Turkish 57. Infantry Regiment Memorial
Sergeant Mehmet Turkish Memorial
The Nek
Walker's Ridge Cemetery
Baby 700
Respect to Mehmetcik Memorial
Battleship Hill & Location of Mustafa Kemal's Headquarters
17.30 pm – End of the Gallipoli tour
18.00 pm – Depart for Istanbul
20.00 pm – Have a stop for personal needs
22.00 – 22:30 pm – Transfer back to your hotel in Istanbul. It will be the end of the Gallipoli Day Tour From Istanbul.
Gallipoli day tour from Istanbul depart with the early morning departure and drive through to Gallipoli region. On the way you will have breakfast break than upon arrival lunch services and When you arrive in area you will visit specific places of this region with the official local tour guide like Anzac Cove, Lone Pine, Beach cemetery, Johnstons Jolly, The Nek and Chunuk Bair Memorials by our company and at the end of the tour late evening transfer back to your hotel in Istanbul.
Gallipoli day tour from Istanbul is available every day all year round. If you are already in Canakkale or in Eceabat than you can join our Gallipoli day tours from Canakkale / Eceabat. Our Gallipoli tours are available all year round in this region as well. If you book your Gallipoli tour from Istanbul early than you will save your time and money.
Pick up and drop off at your Hotel
Transportations by air-conditioned non-smoking tour coaches
Professional Guide licensed by the Ministry of Tourism on the Gallipoli Tour
Lunch on Gallipoli Tour
All entrance fees to the archaeological sites and museums in the program
Parking Fees and Road tolls
Lunch at the Local Restaurant
Local Taxes


Personal Expenses
Drinks at the Lunch
Dinner
Optional Troy Day Tour


Please note that hotel pick up time is changing according Istanbul towns. Please inform us your hotel details in Istanbul while making your request.