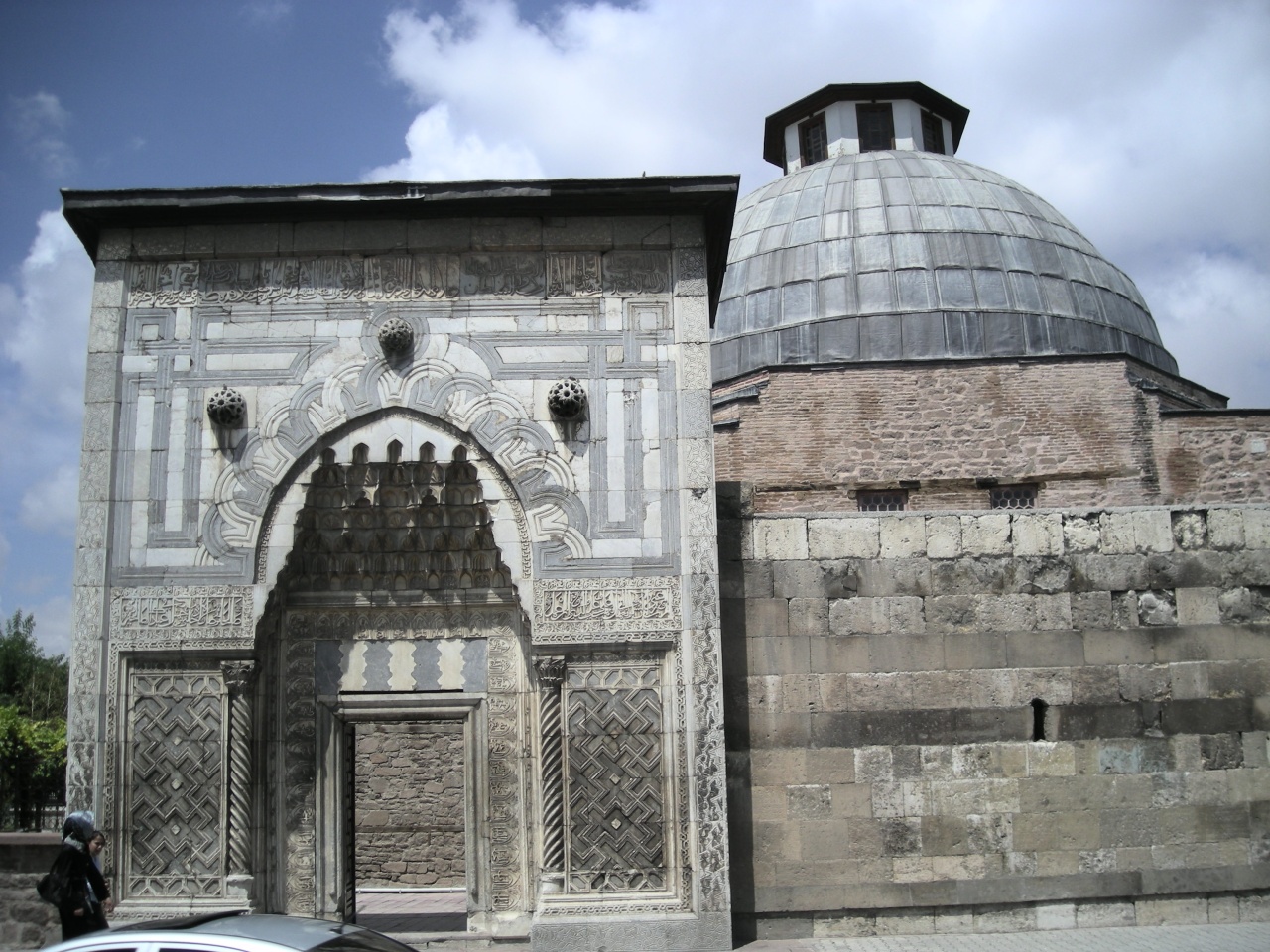 Karatay Madrasa
The Karatay Medresesi is a medrese built in 1251 by Seljuks lieutenant Celaleddin Karatay during the reign of Anatolian Seljuks in Konya.
The medrese is located in the foothills of the Alaeddin hill in Konya and is famous for its chines. The medrese, which occupied an important place in cultural life during the Anatolian Seljuk period, was the meeting place of the dervishes during the Mevlana Celaleddin Rumi period and was abandoned at the end of the 19th century and repaired in 1954 and started to be used as Konya Karatay Medresesi Tile Works Museum.
The one-storey structure was made of silble stone. It is a masterpiece of stone workmanship, decorated with letters and designs made of sky and white marble. Turquoise, black, navy blue china was used on the walls of the madrasah.
On one cell is the tomb of Celaleddin Karatay.
Medrese types are divided into two;
1) closed courtyard madrasa
2) open courtyard madrasa
The Karatay Madrasah is a closed type of medrese.
This madrasa is very meaningful. It contains many symbolic items. The central pool symbolizes the underground symbols, the square walls the floor, the dome above it (the chinese is turquoise colored), and the other small dome that emanates from the dome. Moreover, a verse of a verse of the Ayet-al-Kurs-i surté, which is handled with the dome of the domes, "… O`n`s surname has enveloped all the heavens and the earth." }}