| | |
| --- | --- |
| | |
| Duration | Cappadocia is under your wings now! |
| What to See | Cappadocia Region & Valleys |
| Departure Days | Everyday |
| Tour Price | From 300 Euro |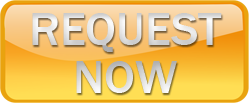 [[[["field11","equal_to","Yes"]],[["show_fields","field12"]],"and"],[[["field12","equal_to","1"]],[["show_fields","field16"]],"and"],[[["field12","equal_to","2"]],[["show_fields","field16,field17"]],"and"],[[["field12","equal_to","3"]],[["show_fields","field16,field17,field20"]],"and"],[[["field12","equal_to","4"]],[["show_fields","field16,field17,field20,field18"]],"and"],[[["field12","equal_to","5"]],[["show_fields","field16,field17,field20,field18,field19"]],"and"]]
Cappadocia Paragliding
Cappadocia is under your wings now!
Cappadocia Paragliding trips are most famous activities in Cappadocia region and are offered to your service. This is another activity which you can see the Cappadocia under your wings. Our guests will be able to benefit from the service of paragliding in Cappadocia wonderful region. You will be picked up from your hotel and after the paragliding over Cappadocia sky, transfer you back to your hotel or you can leave our team and enjoy discovery around Cappadocia.
For Paragliding in Cappadocia
we collect you from your hotel with our vehicles, from the region or your hotel then transfer to our office in Cappadocia or directly to our flight area.
When you make it up to the mountain and a brief briefing from our pilots we start preparations. After you get to the top of the mountain, you leave yourselves in the magnificent Cappadocia landscape with our professional pilots. Cappadocia is going to be on your wings now and you will enjoy every second of your paragliding. You see the fairy chimneys from the sky and enjoy the freedom by feeling the wind in the historical Cappadocia region.
What is Cappadocia Tandem Paragliding?
First of all, let us inform our guests about paragliding in Cappadocia about Tandem flight.
Tandem paragliding flights are made with two people and the referral is always a professional pilot.
It consists of a Forty-two m2 parachute. When the flight occurs, the pilot with the passenger are connected to each other by a system called scales.
With the wind coming, the tandem pilot lifts the wing and fills it with air for parachuting, then makes it ready for flight.
Afterward, all you need todo is take a few steps and take off from the slope.
There is no need for the passenger to receive any training in order to do allthis.
Tandem means flight together with passengers and our Certified Pilots.
In other words, paragliding will be done with two people. When we reach the top, pilot selection is done according to your weight.
You will complete your flight preparation with our experienced and Certified Pilots. Then a flight full of adrenaline will be waiting for you.
Hotel Pick Up and Drop Off (from Central Towns & Hotels)
Transportation
Guided Service
Entry Fees of Mountain
Parking and Road tolls
Local taxes


Items of a personal nature
Meal & Drinks
Optional Cappadocia tours


Exact pickup time will be given at the time of booking.
You are kindly requested to present yourself at the departure point 15 minutes prior the pre-advised departure time.
Comfortable shoes and a hat is recommended as shade is limited in the summertime.
The order of the tour itinerary may vary in order to avoid congestion.