Duration

1 Day Ephesus Tour
1 Day Pamukkale Tour
1 Night Hotel
2 Overnight Buses

Visiting Sights

Ephesus & Pamukkale

Departure Day

Everyday

Tour Price

Please Ask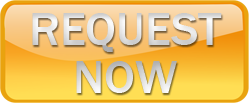 [[[["field11","equal_to","Yes"]],[["show_fields","field12"]],"and"],[[["field12","equal_to","1"]],[["show_fields","field16"]],"and"],[[["field12","equal_to","2"]],[["show_fields","field16,field17"]],"and"],[[["field12","equal_to","3"]],[["show_fields","field16,field17,field20"]],"and"],[[["field12","equal_to","4"]],[["show_fields","field16,field17,field20,field18"]],"and"],[[["field12","equal_to","5"]],[["show_fields","field16,field17,field20,field18,field19"]],"and"]]
Ephesus & Pamukkale Tour From Istanbul By Bus
Tour Highlights
Ephesus & Pamukkale tour from Istanbul by bus program gives you a chance to see these two important sites in an economical way. You will discover the ancient roman cities, Ephesus and Hierapolis along with the amazing calcium terraces. We arrange all transportations, bus tickets, hotel and guided tours. You will just enjoy your time.
Ephesus & Pamukkale Tour From Istanbul By Bus
Day 1: Overnight Bus From Istanbul To Ephesus
Meal: No Meal
21:30 pm – Depart from Istanbul main bus station by overnight bus to Selcuk. (Duration is 11 hrs)
Day 2: Full Day Ephesus Ancient City Tour
Meal: Lunch
Arrive in Ephesus around 07:30 am. Our staff will be waiting at the bus station with your name sign. Then we will take you to our office to meet with other participants. After meeting with other tour participants and local tour guide, drive to Ephesus Ancient City, stroll past the Celsus library, the Temple Of Hadrian and the Trajan Fountain in the Ancient Ephesus.After walking on the historical marble street the Great Theater where St. Paul preached will meet at the end. Then drive Isabey Mosque, coorperativeAfter visiting Isabey Mosque, stop in a local restaurant for lunch. In the afternoon will visit cooperative to see how the Turkish carpets are made by hand. Proceed to shrine of Mother Mary,it is believed where she spent recent years of her life. Last stop will be Temple Of Artemis (Diana), on the side of one of the seven wonders of ancient World.
At the end of the tour, you will be transferred to your hotel in Selcuk or Kusadasi according to your choice.
Check into the hotel and Overnight.
Day 3 : Full Day Pamukkale & Hierapolis Ancient City Tour / Overnight Bus To Istanbul
Meal : Breakfast, Lunch
08:30 am – We will pick you up from your hotel. Then we will drive to Pamukkale.There we will visit Pamukkale (Hierapolis), one of the most interesting places in the world, justly famous not only for the entrancing beauty of its unique geological formations but also for its historical remains.Hierapolis Ancient City, the Necropolis (cemetery) of Hierapolis which is one of the biggest ancient cemetery in Anatolia with 1.200 graves, Roman Bath, Domitian Gate, the Main Street, Byzantian Gate.Calcium Terraces, The terraces were formed by running warm spring water, at a temperature of 35 °C / 102 °F containing calcium bicarbonate.
** Swimming in ancient spring pool of Pamukkale is possible with extra charge if you are planning to swim please bring your swimming suites with you .
At the end of the Ephesus & Pamukkale tour from Istanbul by bus programme, you will have free time in Pamukkale. We will transfer you to the bus station for overnight bus back to Istanbul. Overnight bus to Istanbul. Bus takes 11 hours.
Day 4 : Arrival Back To Istanbul
Meal : No Meal
Upon arrival to Istanbul. Arrival will be end of the  Ephesus & Pamukkale tour from Istanbul by bus programme.
Ephesus & Pamukkale tour from Istanbul by bus programme is available everyday from Istanbul. Buses are very busy on special days in Turkey. Thats why we recommend you to early reservation to Ephesus & Pamukkale tour from Istanbul by bus programme.
Return bus tranportations as mentioned in programme
Ephesus Guided Tour with lunch
Accomodation with breakfast in the programme
Pamukkale Guided Tour with lunch
All entrance fees to the archaeological sites and museums in the programme
Transportation by air-conditioned non-smoking tour coaches
Professional licensed guide on the tours
Parking fees and Road tolls
Meals as mentioned in programme
Local taxes


Personal Expenses
Drinks at the lunches
Dinners
Entrance to Thermal Pool


If you like to swim in The Ancient Pool which is also called Cleopatra Thermal Pool they charge extra entrance fee
You are kindly requested to present yourself at the pick up point 15 minutes prior the pre advised pick up time
Remember to take sunscreen & a hat if you're not fond of direct sunlight as there is minimal shade available
If you do not like to come back to Istanbul and continue to Fethiye, Antalya, Cappadocia or other cities of Turkey than please inform us while making your request.

Read All Reviews
★★★★★
"
Its a pleasure to share my tour comments with you all. My wife and I had a fastastic time on our 8 days Turkey tour. The hotels were all amazing and the sightseeing tours was fantastic.The guides who gave us all knowledges were easy to understand. Especially enjoyed the Bosphorus night cruise and the Whirling dervish show in Istanbul . Having a personalized tour allowed us to modify the itinerary a couple of times which made the trip even more enjoyable. We would like to thank Private Istanbul tours for providing us a great experience during our first visit to Turkey.
"
★★★★★
"
İf you are planning to going for a holiday i can highly recommended you Turkish country that i have been visited couple of months ago.While i was there i had a chance to join some daily regular basis tours.But the one that i have joined called Princess island tour was impressed me so much.Because the island is one of the oldest settlement of Istanbul because of this reason is seems very pretty and its giving you chances to fallowing the footprints of the history.Highly recommended.
"
★★★★★
"
C'etait formidable!Ca vous doit faire quand vous ete a İstanbul.Un Jour completement different.İ'ls vien vous prendre de l'hotel.Avec le bateau ca dure 45 minutes.C'etait agreable,pas de voitures,pas de bruit.Nous avons manger tres bien (c'est compris) et aussi promenade en calèche.Tous les gents sont tres chantile.Merci beaucoup pour tous...
"
★★★★★
"
Unbedingt empfehlenswert wenn man in İstanbul ist.Ein ganz anderes İstanbul.Ganz anders als man sich İstanbul vorstellt.Mit Schwimmmöglichkeiten,an all den İnseln die wir angefahren haben.Mit Kutschenfahrt wie die Sultane es früher genossen haben.War wunderschön.....
"
★★★★★
"
Quand vous visite İstanbul vous dois visiter aussi l'ils de Prens.Je peux vous recommande.Un jour sans bruit et sans voitures.Ca c'est une place different a İstanbul.Et c'est avec possibiliter pour nager.Dejeuner est compris(etait superbe).Promenade en calèche aussi compris.İls viens vous prendre de votre hotel et apres ils vous porte aussi retour.C'etait unique!Merci pour tous....
"
★★★★★
"
Wir waren eine Woche in Istanbul. War sehr voll mit der starken Bevölkerung und den vielen Autos. Dadurch wollten wir auch etwas unternehmen was unseren Kindern auch sehr gefaellt. Die Prinzenn Inseln waren genau das richtige.Ein Tag richtig zum abstressen. Hat unseren Kindern sehr gut gepasst. Auch das offene Buffet war super und hat für alle gereicht. Unbedingt zu empfehlen!!
"
★★★★★
"
We booked some Excursions at this Agency.One of theme was the 3 Islands Tour.It was really relaxing.We had more Options to jump from the Boat and swimm.The Lunch was very good,with Fish,Meat and Chicken.A lot of different Salads.Till the Evening we enjoined it really.I recomment to take with your suntan cream,because its really hot in İstanbul in summertime.Thanks again for everything.See you next time in Istanbul!
"
★★★★★
"
I was in Istanbul with my friends..We joined princes ısland tour..they took us from our hotel and then we went to boat. we arrived to the island 1.5 hours later..we Boarded a horse-car..We toured around the island with horse-car and then we ate lunch at fish restaurant..Fishes was very delicious..our guide gave us free time..Old mansion of island was very impressive..everythink was very good..
"
★★★★★
"
Wir waren mit der ganzen Familie in Istanbul und haben die Bootsfahrt zwischen zwei Kontinenten gemacht. Einmalig wundervoll..... Es hatte viele Leute aus der ganzen Welt mit denen wir zusammen gefeiert haben. Alle waren glücklich und zufrieden,weil der Service und alles hat gestimmt. Eines der Höhenpunkte in Istanbul was mann nicht verpassen sollte. Nur die Preise sind verschieden. Hier haben wir es am günstigsten gefunden und auch bevorzugt. Alles super organisiert und pünktlich. Danke nochmals an alle,vor allem an Herrn Yasin,der auch perfekt deutsch spricht und uns sehr behilflich war in allen Punkten.
"
★★★★★
"
I had a trip to princes island. It was a full day trip . The tour started early in the morning from our hotel . We went to big island Turkish people they call it in Turkish Büyük ada . We soo much enjoyed our time in the tour . The food was fantastic the resturant was nice only behind the sea . We took a horse car tour around the Island . We had a very great time Thank you very much .
"
★★★★★
"
Nous ne savions pas que Istanbul a aussi un côté paisible. A été ideal pour enlevé de beaucoup de bruit et de la circulation. Nous sommes dans un village calme donc nous voulions aussi quelque chose de calme pour se détendre. Les îles des Princes ce sont unique chose que nous recommandons vraiment. Le buffet était excellent et très varié. Nous avons également été en mesure de nager nous avions manqué droite. Dans l'ensemble nous avons aimé très bien et nous y retournerons. Merci pour les bons conseils de Monsieur Yasin. Nous sommes pour la prochaine fois la Turquie certainement être de retour cette agence Contact.
"
★★★★★
"
Sollte man gemacht haben wenn man in İstanbul ist.War sehr beruhigend weil in İstanbul hat es viel Verkehr.9 Millionen Autos soll es haben!Auf den İnseln hat es keine Autos,nur Kutschen und Fahrraeder die man mieten kann.Die Kutschenfahrt war übrigens inbegriffen!Gegessen haben wir auch ganz gut,was will mann noch mehr.Guter Service,danke an alle.
"
★★★★★
"
Wir haben diese Tur zu den Prinzen İnseln gemacht und wir können es nur weiter empfehlen.Wir haben diesen Tag richtig genossen.Ausserhalb von İstanbul,keine Autos und schön ruhg.Eines der Höhepunkten war die Kutschenfahrt und danach das Essen im Restaurant.....Die Organisierung hat gut geklappt.Alle pünktlich und sehr freundlich.Würde es gerne nochmal machen.Mit freundlichen Grüssen Petra
"