| | |
| --- | --- |
| | |
| Duration : | New Years Party in Istanbul at Reina Club & Restaurant |
| What to See : | Entertaitment, New Year Eve Dinner, DJ Music and Beautifull view of Bosphorus |
| Departure Days: | Every Year on 31 Dec |
| Tour Price : | From 572 Euro |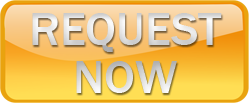 [[[["field11","equal_to","Yes"]],[["show_fields","field12"]],"and"],[[["field12","equal_to","1"]],[["show_fields","field16"]],"and"],[[["field12","equal_to","2"]],[["show_fields","field16,field17"]],"and"],[[["field12","equal_to","3"]],[["show_fields","field16,field17,field20"]],"and"],[[["field12","equal_to","4"]],[["show_fields","field16,field17,field20,field18"]],"and"],[[["field12","equal_to","5"]],[["show_fields","field16,field17,field20,field18,field19"]],"and"]]
Reina Restaurant & Night Club New Years Party
Tour Highlights :
The best night club and the restaurant complex, Reina is ready for giving you most reasonable and elegance servis during your New Year visit and all year around in Istanbul.
New Years Party at Reina Club & Restaurant in Istanbul
Istanbul is famous for its food and we're proud to present you with the finest Turkish food whilst you're enjoying our night's entertainment. Welcome to the Reina Nicght Club and Restaurants in Istanbul, Turkey. You have two options for the New year night.
Reina Restaurant and Night Club has 2 options for new year night. You can make a reservation for restaurant and nightclub together. Firstly, you will have delicious Turkish food at the Reina restaurant and enjoy the DJ music at the Reina nightclub till early morning.
The second option is only Reina club. You can make your reservation for only Reina club and enjoy with the Dj music till morning.
REINA, THE LOCATION OF WORLD FAMOUS AMUSEMENTS, STILL RETAINS ITS ELEGANCE WITH ITS DELICIOUS RESTAURANTS THIS SUMMER …
Exceeding the borders of the country with its fame, Reina, which is also the attraction center of the foreign press and world famous stars, has just opened for the summer season. Our designer Barbara Pensoy preferred red through the trend colors of this season and added elegance to Reina with a selection of ornate designs. The dance floor decorated with animations and led light will add color and excitement to people who choose Reina for entertainment this summer.
Reina, entertaining its guests at the most wonderful point of the city with a shining panorama of İstanbul facing the opposite side, along with a magnificent Bridge over the Bosphorus. Reina opens it's doors at 6.00 pm and restaurants start serving at 7.00 pm. Club renders service between 10.00 pm to 5.00 am.
Reina; bringing together the most popular restaurants of İstanbul such as Park Şamdan, Köşebaşı, Dragon, Itsumi, Blue Topaz and Reina Restaurant together; aims to be the choice of gourmet diners continuously.
Reina, which has not made any concession of quality and style for nine years, continues to be of escalating value to SU Entertainment Group with its customer-oriented point of view, excellent service manner and innovations.
NEW YEARS PARTY DINNER MENU
APPETIZER
Roasted Chestnut Soup with cream and coconut
STARTER
Seafood Terin, jumbo prawn, octopus, salmon, green asparagus, truffle mushroom with red caviar
BETWEEN
Spinach baget with winter vegetable and mussel fish
MAIN COURSES
Skewer seabass with grilled vegetable, prawn, martin, salmon and angler fish
Or
Oven roasted turkey roll with dry nut, quince, chestnut crepe and caramelized shallot
DESSERT
New Year Mousse with organic apricot, almond vanilla liquor, cotton candy & lemon sorbet
NIGHT SOUP
At the end of New Years Party, Tripe & Lentil soup will be served
Unlimited Local and Import Drinks.
(Exclude Champagne and Cognac)
New Year's Eve dinner (if you choose restaurant & club)
Unlimited Local Drinks
New Years Party
Dj Music


Tips to restaurant
Personal Expenses
Champagne and Cognac


Dress well
Please do not come drunk
2 Females or Couple expected

Istanbul New Year Parties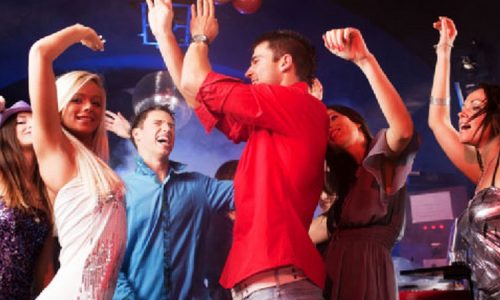 150.00€
---
Every year when the clocks hit the midnight on December 31st, the eyes of the world turn once more to the dazzling lights and bustling energy of Istanbul Bosphorus between Europe & Asia continents in Turkey.
---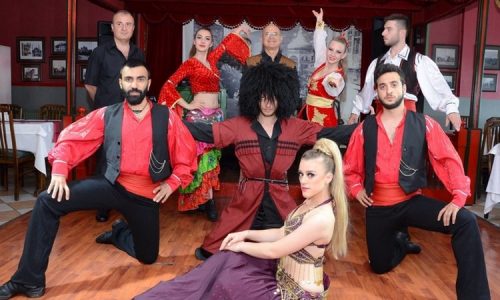 ---
Istanbul Pasha Turkish Night Show invites you to an amazing New Year Party in Istanbul old town. While you have new year dinner, you will enjoy with belly dancing show, folk dances from Anatolia, dj music. At 00:00 party will start and you will enjoy till 02:00 am.
---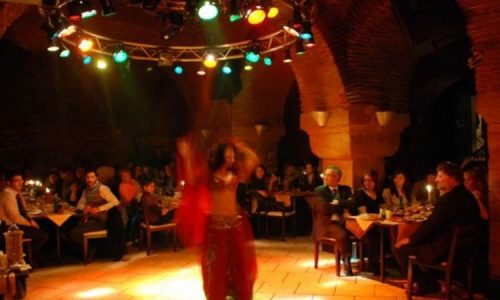 ---
Tashan Arkat a popular choice for a traditional Turkish night in Istanbul for Istanbul New Years Party. You will enjoy with traditional turkish food for New Year Eve Dinner and enjoy with well organise Turkish entertainment night in this Istanbul New Years Party.
---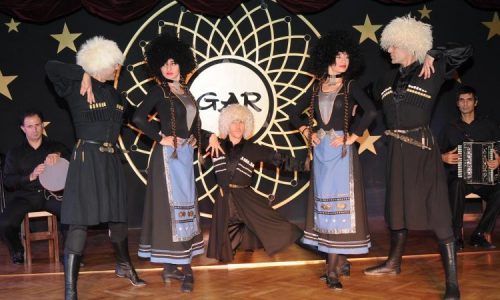 ---
Pick up hotel and drive to Gar Restaurant for New Year Party. Tonight will be very enjoyablewith its delicious full course meal of fine Turkish cuisine. enjoy with New Year Party, music and dance in traditional surroundings. You will enjoy with well organised New Year Party and dance until frist light of the city.
---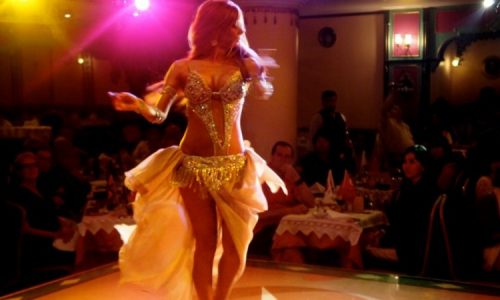 125.00€
---
If you are planing to spend your New Year in Istanbul Sultanas Restaurant is one of the good choice to celebrate your New Years Eve Party in Istanbul. You will enjoy with its delicious food and entertaitment and belly dancing show. Also you can continue to enjoy in Taksim Square.
---