| | |
| --- | --- |
| | |
| Duration : | Sortie NightClub & Restaurant New Year Party Istanbul |
| What to See : | Entertaitment, New Year Eve Dinner, DJ Music and Beautifull view of Bosphorus |
| Departure Days: | Every Year on 31 Dec |
| Tour Price : | Please Ask |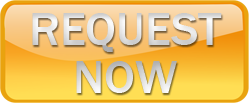 [[[["field11","equal_to","Yes"]],[["show_fields","field12"]],"and"],[[["field12","equal_to","1"]],[["show_fields","field16"]],"and"],[[["field12","equal_to","2"]],[["show_fields","field16,field17"]],"and"],[[["field12","equal_to","3"]],[["show_fields","field16,field17,field20"]],"and"],[[["field12","equal_to","4"]],[["show_fields","field16,field17,field20,field18"]],"and"],[[["field12","equal_to","5"]],[["show_fields","field16,field17,field20,field18,field19"]],"and"]]
Sortie NightClub & Restaurant New Year Party Istanbul
Sortie Restaurant & Night Club
This place, that was founded in the Bosphorus shoreline in 2006, is probably the top elite places. Getting the most amazing look at Istanbul at the end from the ocean, Sortie been successful to obtain the "best place award" within the competitions arranged by many people companies. Using the participation of numerous celebs the area was opened up in 2006 and caught the attention using its laser show in the opening. Getting the slogan "pearl of Bosphorus", Sortie is constantly on the impress individuals with the parties it arranges.
We have never been an associate spectator to the perfervid union of Asia and Europe. we have a tendency to created Sortie for the individuals of Istanbul to witness this union. Since our institution in Kuruçeşme that is one amongst the most effective spots of Bosporus we tend to keep it up operating so as to serve you smart food, good music, and sensible amusement.
Sortie, means that 'Exit' in French, could be an excellent spot to let it all hang around. 'Togetherness' is that the keyword in our 3500-square meter venue. Since 2012 we have a tendency to began to serve twelve months of the year and host 6 restaurants that represent distinguished samples of the globe culinary art. Sortie Club offers the newest trends within the world of diversion to you at an equivalent time, Dj Tarık SARUL's the coordination of the music continues to entertain for twelve months.
Having one among of the foremost spectacular view of the planet Sortie get pleasure from to supply the biggest venue that you just will enjoy every hour of the day, pay a decent time, host your foreign guests, totally relish your special occasions and creating the foremost of amusement and modernness.
Sortie that has the world's most spectacular views, continues to welcome guests with 6 totally different restaurants.
Sortie wherever you will relish together with your friends, pay pleasant moments, welcome with pride your foreign guests. Sortie which mixes world culinary art the flavors of recent and delicious.
Facilities in Sortie
In Sortie, where you will find parking place, wireless and open-air place, a charge card may be used. You ought to get into contact making a reservation before you decide to achieve here. Reception Menus Prices varies as 100, but there's no "home delivery" service. Take a moment and revel in your time and effort using the music Dj plays.
Location of Sortie
Muallim Naci Cad. No: 141 Kuruçeşme Ortaköy / Beşiktaş / Kuruçeşme
How to go to Sortie?
It's right in the Bosphorus shoreline when you go by the Cemil Topuzlu Parkin Kurucesme. Transportation via ocean route or taxi can be done.
Transportation Options for Sortie
Bus Stop: Sifa Yurdu
42T Bahcekoy – Taksim
22RE Fatih Sultan Mehmet – Kabatas
22 İstinye Dereici – Kabatas
40T İstinye Dereici – Taksim
25E Sariyer – Kabatas
40 Sariyer – Taksim
Bus Stop: Muallim Naci Caddesi
42T Bahcekoy – Taksim
22RE Fatih Sultan Mehmet – Kabatas
22 İstinye Dereici – Kabatas
40T İstinye Dereici – Taksim
25E Sariyer – Kabatas
40 Sariyer – Taksim
Bus Stop: Kuruçeşme Parkı
42T Bahcekoy – Taksim
22RE Fatih Sultan Mehmet – Kabatas
22 İstinye Dereici – Kabatas
40T İstinye Dereiçi – Taksim
25E Sariyer – Kabatas
40 Sariyer – Taksim
Bus Stop: Esenevler
57UL Besiktas – Kuruçeşmeüstü
U1 Beşiktaş – Ulus Mahallesi
DT1 Ortaköy – Dereboyu – Taksim
DT2 Ortaköy – Dereboyu – Taksim
Bus Stop: T. R. T.
57UL Beşiktaş – Kuruçeşmeüstü
U1 Beşiktaş – Ulus Mahallesi
DT1 Ortaköy – Dereboyu – Taksim
DT2 Ortaköy – Dereboyu – Taksim
New Year's Eve dinner (if you choose restaurant & club)
Unlimited Local Drinks
New Years Party
Dj Music


Tips to restaurant
Personal Expenses
Champagne and Cognac


Dress well
Please do not come drunk
2 Females or Couple expected

Istanbul New Year Parties