| | |
| --- | --- |
| | |
| Duration | 19 Days & 18 Nights Tour Package |
| Visiting Sights | Istanbul, Izmir, Ephesus, Kusadasi, Pamukkale, Antalya, Cappadocia, Trabzon & Black Sea Region |
| Departure Day | Everyday |
| Tour Price | From 2985 Euro |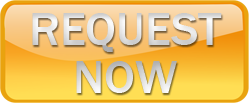 [[[["field11","equal_to","Yes"]],[["show_fields","field12"]],"and"],[[["field12","equal_to","1"]],[["show_fields","field16"]],"and"],[[["field12","equal_to","2"]],[["show_fields","field16,field17"]],"and"],[[["field12","equal_to","3"]],[["show_fields","field16,field17,field20"]],"and"],[[["field12","equal_to","4"]],[["show_fields","field16,field17,field20,field18"]],"and"],[[["field12","equal_to","5"]],[["show_fields","field16,field17,field20,field18,field19"]],"and"]]
19 Days Highlights Of Turkey & Black Sea Tour
Tour Highlights
19 Days highlights of Turkey & Black Sea tour covers most impostant sights of Turkey including Istanbul, Ephesus, Pamukkale, Antalya, Cappadocia, Trabzon and Black Sea region including excursions, hotels, transportations, guiding service and domestic flight tickets. 19 Days Highlights Of Turkey & Black Sea tour package starts wwhen you arrive in Turkey.
19 Days Highlights Of Turkey & Black Sea tour
Day 1 : Arrival To Istanbul
Meal : No Meal
Open arrival to Istanbul Airport. Met on arrival and transfer to hotel. Check into hotel. Toda is your first day of 19 days highlights of Turkey & Black Sea tour package. Rest of the day. Overnight at hotel in Istanbul
Day 2 : Istanbul Old City Tour
Meal : Breakfast, Lunch
Breakfast at hotel. You will be picked up from hotel and you will start to the visit Blue Mosque (Sultanahmet Mosque), Hippodrome with Egyptian Obelisk, Serpentine Column Constantine Column and German Fountain of Wilhelm II, Santa Sophia Museum (Hagia Sophia Mosque), Grand Bazaar whic is most attractive shopping center and biggest "souk" in the world with nearly 4000 shops selling antiques, jewelry, gold, carpets, leatherwear and souvenirs. Topkapi Palace Museum (Sultans Palace) Imperial residence of Ottoman Sultans, the maze of buildings that was the focal point of the Ottoman Empire between the 15th and 19th centruies. At the end of the tour transfer you back to hotel. Overnight at hotel.
Day 3: Bopshorus Cruise
Meal: Breakfast
Breakfast at hotel. We will pick you up from the hotel and join the group than drive to the Bosphorus. Embark to the Boat. Fully guided Bophorus boat cruise between Europe and Asia Continents. You will have a chance to see Dolmabahce Palace, Beylerbeyi Palace, Rumeli Fortress, Bosphorus Bridge, old house and mentions from the sea on the boat. The tour guide will explain you the history. At the end of the tour transfer you back to the hotel. Free time and Overnight at the hotel.
Day 4: Self Exploration In Istanbul
Meal: Breakfast
Breakfast at hotel. Today is your free day to relax and self-exploration in Istanbul. Overnight at hotel.
Day 5: Istanbul – Ephesus
Meal: Breakfast, Lunch
Early morning fly yo Izmir. Arrival to Izmir. Met on arrival and join to the group. Drive to the Ephesus. Fully Guided Ephesus & House of Virgin Mary Tour.
The tour starting with Isa Bey Mosque, then drive to an Ancient City Ephesus Ephesus which is located on the west coast of Asia Minor, stroll past the Celsus library, the Temple Of Hadrian and the Trajan Fountain in the Ancient Ephesus. After walking on the historical marble street to the Great Theater where St. Paul preached will meet at the end. Open buffed lunch in a local Turkish restaurant. In the afternoon will visit the carpet cooperative weaving center to see how the Turkish carpets are made by hand. At the end fashion show will be at leather outlet center Proceed to House of Mother Mary, it is believed where she spent recent years of her life. Ephesus Archeological Museum to see findings of Ephesus excavations. Finally proceeding to Temple Of Artemis (Diana), on the side of one of the seven wonders of ancient World. Overnight in Kusadasi.
Day 6: Self Exploration In Kusadasi
Meal: Breakfast
Breakfast. Today is your free day to relax and self-exploration in Kusadasi. Overnight at hotel.
Day 7: Pamukkale
Meal: Breakfast, Lunch
Breakfast & Check out from the hotel. Drive to Pamukkale. Pamukkale & Hierapolis Tour. Once known as Hierapolis which is famous for its healing thermal/mineral Baths beautiful snow-white "petrified waterfalls". After lunch visits Hierapolis, including the magnificently preserved Necropolis, the main Street and Gates, the thermal Baths and Masterpiece Theater. Overnight at Hotel in Pamukkale.
Day 8: Pamukkale – Antalya
Meal: Breakfast
Breakfast & Check out from the hotel. Free Time. Bus transportation to Antalya. Check into hotel in Antalya. Free Time. Overnight at hotel in Antalya.
Day 9 : Perge – Aspendos & Side – Cappadocia
Meal : Breakfast, Lunch
Breakfast & Check out from the hotel. You will be picked up from the hotel for Perge, Aspendos and Side Tour. Perge lies 18 km East from Antalya with its colonnaded streets, agora, bath, stadium and theatre. The Hittites settled in this area in 1500 BC and St. Paul stopped here on one of his journeys during the time. Perge was an important city of ancient Pamphylia. The stage of the theatre has very nice marble relief work. Aspendos is one the best preserved theatres of the antique world seating 15,000. The galleries, stage decorations and the acoustics all reflect the success of the architect. Close to the theatre the remains of an aqueduct can be seen, which was the largest in Anatolia. Aspendos is 49 km East of Antalya and is reached by crossing the Köprü River over a very old Seljuk bridge. Lunch will be taken at a local restaurant. Side is 70 km East of Antalya. It is one of the best known classical sites in Turkey. The magnificent theatre of the ancient city, built on colonnaded arches, is the largest in the whole area. Next to the theatre is an agora. The creamy white columns of the Apollo Temple make a striking contrast against the blue sea. The extensive Roman bath, now a museum, houses one of Turkey's finest archaeological collections. First class overnight bus transportation to Cappadocia.
Day 10: Self Exploration In Cappadocia
Meal: Breakfast
Morning arrival to Cappadocia. Check into hotel. Today is your free day to relax and self-exploration in Cappadocia. Overnight at hotel.
Day 11 : Cappadocia
Meal : Breakfast, Lunch
Breakfast at hotel. You will be picked up from the hotel and join the group for North of Cappadocia Tour. Our first real encounter with Cappadocia almost Martian landscape is in the Devrent valley. We visit Pasabag's "fairy chimneys", where the voice of the wind harmonizes with songs of the fairies. From here we pause at Avanos centre of terracotta art. A visit ceramic &tile center to see how the ceramics are made by hand. After lunch we visit the famous Goreme Open Air Museum to see the best examples of Byzantine art in Cappadocia. Completing the tour with a visit to the Uchisar Rock-Castle to give you a panoramic view of the valleys of Cappadocia. Overnight at hotel in Cappadocia.
Day 12 : Cappadocia
Meal : Breakfast, Lunch
Breakfast at hotel. You will be picked up from the hotel and join the group for South of Cappadocia Tour. Depart from your hotel to visit Red valley and explore the famous rock- cut churches and hike 5 km through the Gulludere valley. Then visit Cavusin village. Old Cavusin was abandoned several decades ago due to avalanches. The current village of Cavusin is located on the road. Old Cavusin, with its rock-cut dwellings and stone houses, had several hermitages. The two most important churches in Cavusin are the Great Basilica dedicated to St. John the Baptist (located on the cliff above the village) and Cavusin church or the "Great Pigeon House" commemorating a visit of the famous Cappadocian Emperor Nicephorus Phocas. After lunch drive to the Pigeon Valley. In the afternoon visit Underground City, where early christians lived in fear and faith. The an- cient name was Enegup. The houses in the village are constructed around the nearly one hundred tunnels of the underground city, which is one of the most interesting underground settlements in Cappadocia. The underground city was originally carvdout as eight floors, however four floors are available to visit. In wartime about 5000 people can refuged in. The tunnels are still used today as storage areas, stables, and cellars. On the way back visit the natural castles at Ortahisar. End of tour transfer to airport ot hotel.
Day 13: Cappadocia – Trabzon
Meal: Breakfast
Breakfast & Check out. Transfer to airport and fly to Trabzon via Istanbul. Arrival to Trabzon. Met on arrival and transfer to hotel. Self-Exploration in Trabzon. Overnight at hotel.
Day 14 : Trabzon – Sumela Monastery – Karaca Cave
Meal : Breakfast
Breakfast at hotel. Pick you up from the hotel and join the group. We depart for Sumela Monastery. It is 47 km far from Trabzon andı t takes 45 minutes to go there. We start to visit the sightseeing place that we have arrived at 10:00 am Sumela Monastery having the elevation of 1150m is located in Altındere Village of Maçka subordinate of Trabzon. The monastery which was founded on the steep surface of the mount havıng the view of Altındere Valley is called 'Mother Mary' by the local people. This structure which is 300 m high from the bottom of the valley has sustained the tradition of the monasteries to be founded outside the city center, in the forests, ınsıde the caves and on river banks. Thus we have briefly introduced the monastery to you and so will be done in details by our guide who will accompany you. After our arrival around 10:00 am we give two hour sightseeing time. Around 12:00 pm we leave the monastery and we depart for Karaca Cave which will be our second sightseeing point. After an hour journey, around 13:00 pm we reach Karaca Cave. This cave which is 96 km far from Trabzon and 72 km from Macka has an elevatıon of 1550 m and is located in Torul subordinate of the city Gumushane. You can find many wonders of natureinside such as stalactites and stalacmites, columns, walls havıng org figures, travertens and cave plants. Sightseeing, around 15:30 pm we depart for Hamsikoy which will be our last sightseeing, point. Following the old Iranian Road or the Silk Road, we arrive in the village around 16:30 pm after we taste the rice puding peculiar to this village and some trekking, we depart for Trabzon at 17:30 pm After an hour journey, transfer you back to hotel. overnight at hotel.
Day 15: Trabzon City Tour – Uzungol
Meal: Breakfast
Breakfast. Today we will explore the highlights of Trabzon city; study the extraordinary collection of Byzantine frescoes in the 13th-century church of Ayasofya, visit Ataturk's Mansion on Soguksu hill facing the Black Sea, and Sera Lake on the way to Akcaabat, lunch at a seaside restaurant serving famous Akcaabat Meatball. In the afternoon we drive to Uzungol (long lake). It's a hidden paradise in the Pontic Alps. We hike around the lake and village surrounded by emerald green forests and transfer you to the hotel and overnight at hotel.
Day 16: Rize – Ayder
Meal: Breakfast
After the breakfast, we depart fort he highland Ayder. On our way, we will give a tea break in Rize Botanical Garden, observe the workbenches weaving local fabrics, see the rafting area on the River Fırtına and experience the Lazic culture. We will arrive at our hotel in Ayder at 13:30 p.m passing by the rain forests and the waterfalls. After the check-in, we are free fort he lunch and a nature walk. By the way, our guests can go to the hot springs. Overnight at hotel.
Day 17: Ayder – Findikli – Caglayan Valley – Trabzon – Istanbul
Meal: Breakfast
Breakfast and check out from the hotel. We will have time to explore that beautiful Alpine Plateau Ayder, traditionally dressed village ladies, thermal spring, waterfalls dropping down from hundreds of metres and beautiful plateau houses are going to be an interest of you. We drive to Ortan village and have a great view of Hemsins' mountain villages on the side of fitting river And leaving for Caglayan Valley in Findikli town to see typical laz houses and panoramic tea plantations then we drive back to Trabzon Airport and fly back to Istanbul. Arrival to Istanbul. Met on arrival and trabnsfer to the hotel. Overnight ain Istanbul.
Day 18: Self Exploration In Istanbul
Meal: Breakfast
Breakfast at hotel. Today is your free day to relax and self-exploration in Istanbul. Overnight at hotel.
Day 19: Departure Day From Istanbul
Meal: Breakfast
Breakfast & Check out from the hotel before 11:30 am. Transfer you Istanbul Ataturk Airport for your flight. End of the 19 Days Highlights Of Turkey & Black Sea tour.
All tranportations as mentioned in programme
Accomodation with breakfast in the programme
All Sightseeing Tours as mentioned in programme in the destinations
All entrance fees to the archaeological sites and museums in the programme
Transportation by air-conditioned non-smoking tour coaches
Professional Guide licensed by the Ministry of Tourism
Parking fees and Road tolls
Meals as mentioned in programme
Domestic flight & bus tickets as mentioned in programme
Local taxes


Personal Expenses
Drinks at the lunches
Dinners
Entrance to Thermal Pool
Anything unless specified being included


If you like to swim in The Ancient Pool which is also called Cleopatra Thermal Pool they charge extra entrance fee
You are kindly requested to present yourself at the pick up point 15 minutes prior the pre advised pick up time
Remember to take sunscreen & a hat if you're not fond of direct sunlight as there is minimal shade available

Read All Reviews
★★★★★
"
Generally, we are beeing so glad a lot the different itineries and the plans that our travel companies offer to us while we are in foreign countries.Because its always more adventures . Also Central Turkey has to be known better than today by foreigners. Be near to people in different areas was the one of best. Now, we know better the real life in Central Turkey area. To get songs & dances in some villages are very important too, because feel and the feel the traditions.Overall, I was very pleased with how well the trip went and would defninately recommend this to other people planning a trip to Turkey.Once again thank you for your efforts and organisation with our trip to your facinating and hospitable country
"
★★★★★
"
Darryl When i was in yuor country, I love the cultural diversity and the people so thats why I wish i would enjoy more time in Turkey.All arrangements of our tour resulted in such a pleasant and unforgettable time for us to come back to Turkey and to learn more about the amazing spots,people, and cousine. The restaurants were all brilliant,we appropriate to have that meals in each city we visited. They were all served in an authentic Turkish way. We were very satisfied with the standard and nature of the hotels we stayed in.Our guides brought the all group gathered and kept us laughing.I have been to many similar trips all around the world but that was absolutely highlight so you can be sure i will definetely contact with you when i back Turkey again.
"
★★★★★
"
Its a very beautifull trip at all. It gave us a chance discover a real Turkey throughout our tour. Guides were very pleasant and Turkish people were great hosts who support us to much. We were impressed by the good organization of the country and the feeling of safety which is important today. The tour to Istanbul was very successful, and worked to plan his is an excellently organized tour in all aspects and the tour is of very good value. Also the service and organization on the ground was excellent and fulfilled all our requirements and more.Everything worked out great.I hope to get another opportunity to come to Turkey. My family and friends are very demanding and you worked with us very flexible.Because of that we are so thankfull to you.
"
★★★★★
"
Your company were brilliant from beginning to ending and made our honeymoon a very special one. we have memories of Turkey that we will always remember!The Guides were exceptional guides and extremely conscientious.Some of them took us to dinner at a local restaurant as we were unable to speak the language, which was not on the tour and greatly appreciated by us.The hotel locations was not having any shopping places. Basically it was in a hardware market are.We recommended your company to people while we were travelling because you were so good and your planned trip was not of your standard.
"
★★★★★
"
The overall impression of the organisation is very well. It was a excellent way of relaxation on the tour with the chance of having a view at the scenery. Each time we had a issues or a request, the guides quickly responded and meet our expectations and interests. All our guides were extremely conscientious, pleasant, and enjoyable to be with. They were always so kind and functional in helping to find alternatives when we needed. Hotels. Excellent in general, very good hotels, good breakfast, facilities, good location. In the summer of next year I m planning to take another tour this time for between 5 - 15 days and I will most certainly be coming to Turkey with your organisation. I did enjoy visiting all the sights included in my trip and had a absolute enjoyable times.
"
Kaydet
Kaydet
Kaydet
Kaydet
Kaydet
Kaydet
Kaydet