| | |
| --- | --- |
| | |
| Duration | 4 Days & 3 Nights Blue Cruise Turkey |
| Visiting Sights | Olympos, Sunken City of Kekova, Demre, Gokkaya Bay, Kas, Butterfly Valley, St-Nicholas Island, Fethiye |
| Departure Day | Everyday in Summer |
| Tour Price | From 265 Euro |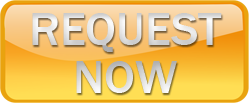 [[[["field11","equal_to","Yes"]],[["show_fields","field12"]],"and"],[[["field12","equal_to","1"]],[["show_fields","field16"]],"and"],[[["field12","equal_to","2"]],[["show_fields","field16,field17"]],"and"],[[["field12","equal_to","3"]],[["show_fields","field16,field17,field20"]],"and"],[[["field12","equal_to","4"]],[["show_fields","field16,field17,field20,field18"]],"and"],[[["field12","equal_to","5"]],[["show_fields","field16,field17,field20,field18,field19"]],"and"]]
Blue Cruise From Fethiye To Olympos (4 Days / 3 Nights)
Tour Highlights
Our Blue Cruise From Fethiye to Olympos package cover 4 days and 3 nights sailing from Fethiye to Olympos direction. Boat cruise depart from Fethiye lagoon and visiting to natural and the unique spots of south coast, spend overnights almost all these places and enjoy the spirit of the mediterranean sea in Turkey. Its ending in Olympos.
Blue Cruise From Fethiye To Olympos Itinerary
Day 1 : Depart From Fethiye – Butterfly Valley – St.Nicholas – Aquarium
Meal : Lunch, Dinner
Pick up from your hotel and meet with participants at the harbour of Fethiye then start from Fethiye Harbour between 11 and 12 a.m. to Samanlik Bay for swimming & lunch or, depending on the sea conditions, to Butterfly Valley for lunch, a swim & optional visit of this natural reserve, hosting 136 kinds of different butterflies and moths. Afterwards we cruise to Oludeniz (The Blue Lagoon) again sea conditions permitting. Option for paragliding available.
Last stop of the day is St.Nicholas Island. Byzantine ruins, swim, dinner & 1st night. Aquarium
I. Night on the bay.
Day 2 : Kalkan – Kas – Kekova
Meal : Breakfast, Lunch, Dinner
Depart from the Aquarium by to Firnaz bay early in the morning by sunrise which is near Kalkan for breakfast & swimming. Cruising to Kas where we stop in the harbour for lunch & visit of this charming fishing village. Of ancient Antiphellos, as Kas was once known, only Lycian rock tombs, sarcophagi and the Roman theatre are left. But the charm of the town remains! In a bay near Kekova we stop for swimming, dinner & the 2nd night.
Lycian-Roman archaeological site
II. Night on the bay.
Day 3 : Sunken City – Simena – Gokkaya Bay
Meal : Breakfast, Lunch, Dinner
Today, blue cruise will start by departure to Sunken City of Kekova (this Lycian-Roman archaeological site is protected, so only looking!). Lunch. Simena, a traditional Turkish fishing village with no car access and Byzantine / Ottoman castle. In Gokkaya Bay optional water sports are available. Dinner, relax in this pirates haven or party the night away at the Smugglers Inn. Andriace harbour.
III. Night on the bay.
Day 4 : Myra – Demre – St. Nicholas – Olympos
Meal : Breakfast, Lunch
Breakfast at the deck and after breakfast we have a look at the Pirates Cave (sea conditions permitting) before cruising to Andriace harbour (lunch). Bus transfer to the archaeological site of Myra, and to Demre for the St.Nicholas Church, shopping and banking when requested by your group. At the end of the Blue Cruise from Feyhiye to Olympos, you will be transferred to the Tree houses in Olympos where we arrive between 4 and 6 p.m.
Transfer from your tree house in Olimpos to the boat.
All meals (Breakfast/Lunch/Afternoon Tea, Coffee, Biscuits/Dinner), fuel, harbour fees, service.
Standard yacht equipment, board games, snorkels & masks, fishing lines.
Passengers may bring snacks, such as fruit, nuts, muesli, yoghurt, chocolate… (Not sold on board)


All drinks, also water, are sold on board at reasonable prices.
Please do not bring your own drinks on board.
Please bring your own towels.
Archaeological sites and national parks entrance fees.
Crew tip of 3-5% is also not included in price.


In case of poor weather and/or sea conditions, this program is subject to change without notice.
Cabins on Turkish Gulets are for 2 or 3 persons. Single supplement is not available, single passengers will share or need to pay double to get a private cabin.
Most people choose to sleep on the deck, on comfortable sun beds, under the stars.

Read All Reviews
★★★★★
"
It was a fantastic trip and this was the one of my best blue cruise in my life. ı have been many place in my others trip all around the world but this was different trip. We have spent 3 night and 4 days. It was very flexible trip and you we meeting mny freind on this trip also. We visited many bays and you can see many ıslands as well. The water was l mean sea was very clean on the south of Turkey we all spent our time by swim. Their food was very testy we loved our trip soo much ..
"