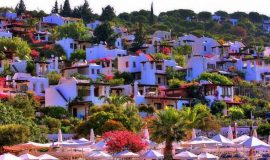 0.00€
---
7 days Istanbul & Bodrum tour package covering the history and leisure together. You will arrive in Istanbul and discover ıstanbul than fly to Bodrum. After explore tha Bodrum fly back to Istanbul or fly home.
---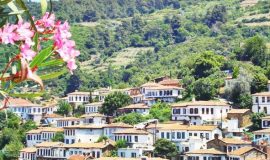 0.00€
---
18 Days Turkey Tour is great option for exploring Turkey. Exclusive Turkey Tour Package gives you an opportunity to visit historical sights of turkey with a local guide and self exploronation by renting car. 18 Days Turkey Tour Package is half relaxing and half historical sightseeing tour. If you do not want to join tours everyday and want a self drive and be free, Exclusive Turkey Tour is the best option for your travel type.
---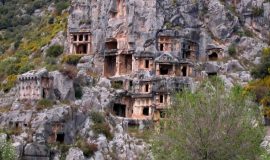 0.00€
---
Diamonds of Aegean & Mediterranean coastline of Turkey tour programme covers most famous historical and relaxing cities on your holiday. You will have guided tours in historical towns and you will be freedom with your self drive. You will have dream vacation in Turkey that never forget.
---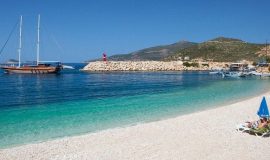 0.00€
---
An amazing honeymoon is waiting you in Turkey. We share your happiness in Turkey on your special vacation. You'll have lovely luxury Turkey honeymoon package tour in 10 days and you will never forget it forever. In Ephesus you will be lost on the deep and dark pages of history, dreaming on Pamukkale's white cotton terraces, enchanting the unique beauty of Bodrum and Fethiye, and tanning on their beaches.
---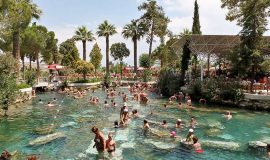 145.00€
---
This tour is for history and nature lovers daily trip from Marmaris. Drive from Marmaris to Pamukkale and visit Ancient City of Hierapolis ruins. Explore the white calcium terraces and enjoy pools. Also, you will have free time for Cleopatra's antique pool. You will be picked up from your hotel and at the end of the tour, return back to the hotel in Marmaris.
---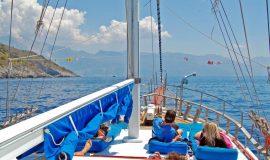 265.00€
---
It is one of the best option to explore the ancient ruins lying along the Mediterranean Coast Line. You will also relax on the see and enjoy with parties on each harbour. It is full board boat cruise from Olympos to Fethiye.
---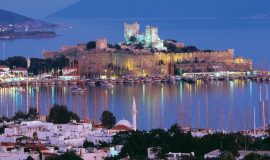 611.00€
---
6 day Kusadasi Ephesus Pamukkale & Bodrum Tours is a combination of guided Kusadasi, Ephesus & House of Virgin Mary Tour, Pamukkale & Hierapolis Ruins and relax on Bodrum beaches in Aegean region of Turkey. We provide tours, flight tickets, hotels and all transportations.
---