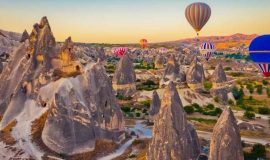 0.00€
---
10 Days Turkey Tour Package From Istanbul gives you time to relax and visit the best ancient cities in Turkey. You will have lovely ten day dream vacation with this tour package from Istanbul to, Ephesus, Pamukkale, Kusadasi, Didyma, Antalya and Cappadocia.
---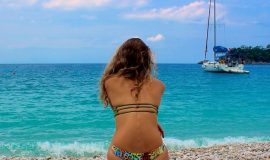 1465.00€
---
15 Days grand Turkey tour is relaxing and history tour package covers Istanbul, Ephesus, Priene, Miletos, Didyma, Pamukkale, Fethiye, Blue Cruise (4 Days - 3 Nights), Olimpos, Antalya, Perge, Aspendos, Side and Cappadocia sights. You will start to the tour when you arrive in Istanbul and at the end of the tour, we will transfer you for your international flight.
---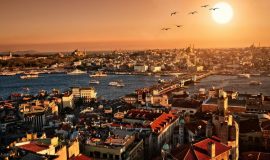 4784.00€
---
Istanbul to Athens tour itinerary is best option to combine history and relaxin vacation in Turkey & Greece. You will visit most famous cities of Turkey and most famous Islands of Greece and sights. You tour programme covers Istanbul, Cappadocia, Antalya, Kas, Fethiye, Pamukkale, Ephesus, Kusadasi, Samos Island, Mykonos Island, Santorini Island, Delphi and Athens.
---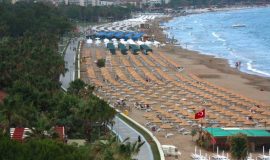 489.00€
---
You are in to fly from Istanbul to Antalya on the first day of the programme. Second day explore the Perge - Aspendos & Side Ancient Cities with guided day tour. You will have time to relax on the sandy beaches with this programme in Antalya.
---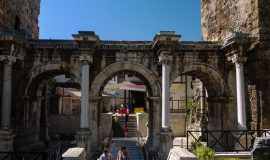 0.00€
---
4 Days Antalya Tour Package from Istanbul is covering the historical sites and leisurely days on the beaches in Antalya. Your programme including your hotel acommodation, guided Perge - Aspendos and Side ancient sights of Antalya in Turkey.
---

0.00€
---
4 Days Cappadocia & Antalya tour package from Istanbul covers the natural beauty and leisure an the Mediterranean beach in Turkey. You will fly from Istanbul to Cappadocia than discover the Cappadocia. Continue to Antalya and visit Perge, Aspendos and Side ancient cities in Antalya.
---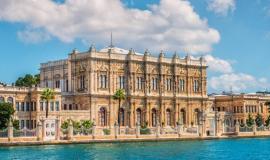 0.00€
---
8 Days Babymoon Holiday Package Tour in Turkey is available for twelve months. It is a great idea to escape to Turkey on your babymoon holiday for Istanbul and Cappadocia region. 8-day babymoon vacation package is one of the best itineraries that you will taste every important tourist attractions and an unforgettable babymoon holiday in Istanbul and Cappadocia. This babymoon holidays package is one of the most popular plans for babymoons in Turkey.
---

0.00€
---
Here is a great opportunity for those who want to spend honeymoon in Turkey. 9 days sightseeing tour itinerary for honeymooners takes you to the South of Turkey. On your Turkey honeymoon itinerary to South you will also visit Ephesus and Pamukkale. You will relax and visit the historical sights of Turkey.
---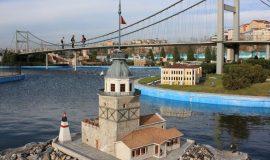 0.00€
---
9 Days Turkey package itinerary is the great program for you to combine history and relax on your Turkey holiday. You will have daily sightseeing & historical guided excursions and free time to relax and explore the cities on your own with your family.
---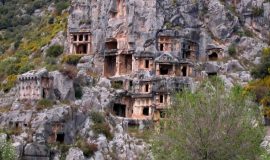 0.00€
---
Diamonds of Aegean & Mediterranean coastline of Turkey tour programme covers most famous historical and relaxing cities on your holiday. You will have guided tours in historical towns and you will be freedom with your self drive. You will have dream vacation in Turkey that never forget.
---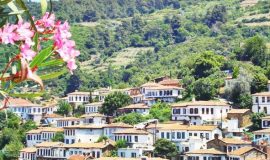 0.00€
---
18 Days Turkey Tour is great option for exploring Turkey. Exclusive Turkey Tour Package gives you an opportunity to visit historical sights of turkey with a local guide and self exploronation by renting car. 18 Days Turkey Tour Package is half relaxing and half historical sightseeing tour. If you do not want to join tours everyday and want a self drive and be free, Exclusive Turkey Tour is the best option for your travel type.
---

940.00€
---
It is a perfect 7 days tour package for exploring Istanbul and Antalya. You will feel the history in Istanbul and relax in Antalya. Spend 2 days in Istanbul and visit all the majot sights such as Blue Mosque, Hagia Sophia, Topkapi Palace and more. Also enjoy with Bosphorus cruise and visit Asian sights of Istanbul. Afterwards relax in Antalya
---

65.00€
---
You will be pick up from your hotel and you will have fully guided Perge Aspendos & Side day tour. Tour covers all your transportations, guiding service, entrance fees, lunch and hotel pick up and drop off. At the end of the tour return back to your hotel.
---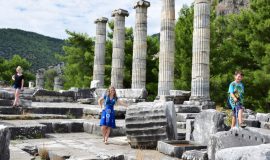 939.00€
---
The other long termSpirit Of Anatolia Package Tour - 10 Days option is giving you chance for visit 10 most important ancient site and the historical area ( Gallipoli, Troy, Ephesus, Priene, Miletos, Didyma, Hierapolis, Perge, Aspendos and Cappadocia) in 4 different region of Turkey.
---