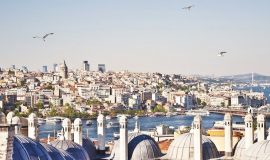 0.00€
---
You will discover Istanbul sights Cappadocia sights, Kusadasi, Ephesus Ancient City and Virgin Mary House, Pamukkale Calcium Terraces and Hierapolis Ancient City, Antalya Perge, Aspendos and Side Ancient Cities in 10 day package tour. You tour covers all hotels in these destinations, guided tours, lunch on the tours, transportations and domestic flight.
---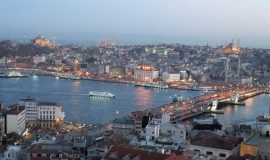 0.00€
---
You will be pick up from Istanbul international airport and your 10 days Christmas & New Year vacation will start. You will visit most known cities of Turkey including 9 nights hotel, domestic flight tickets, guided tours. At the end of the tour, return back to Istanbul international Airport.
---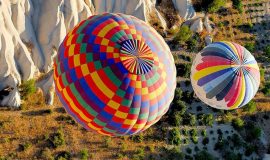 0.00€
---
With this 10 days honeymoon itinerary you'll fall in love each other again and again. A romantic dinner and show on the Bosphorus, Pamukkale will be your coton castle of love, at Ephesus tour your love will be immortal, and hot air balloon ride in Cappadocia in other words love is in the air.
---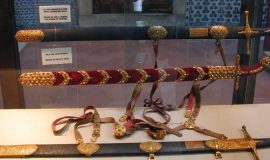 0.00€
---
You will have 10 days Turkey Islamic tour package and it covers Istanbul sightseeing tours, Ephesus & House of Virgin Mary tour, Pamukkale & Hierapolis tour, Konya Mevlana tour and Cappadocia guided tour. Your tour covers airport transfers, domestic flight tickets, hotel accommodations and entrance fees.
---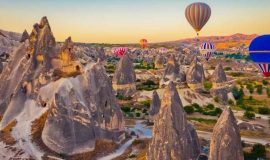 0.00€
---
10 Days Turkey Tour Package From Istanbul gives you time to relax and visit the best ancient cities in Turkey. You will have lovely ten day dream vacation with this tour package from Istanbul to, Ephesus, Pamukkale, Kusadasi, Didyma, Antalya and Cappadocia.
---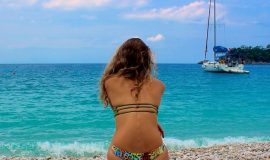 1465.00€
---
15 Days grand Turkey tour is relaxing and history tour package covers Istanbul, Ephesus, Priene, Miletos, Didyma, Pamukkale, Fethiye, Blue Cruise (4 Days - 3 Nights), Olimpos, Antalya, Perge, Aspendos, Side and Cappadocia sights. You will start to the tour when you arrive in Istanbul and at the end of the tour, we will transfer you for your international flight.
---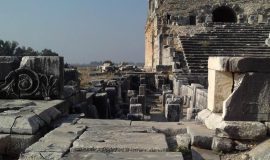 0.00€
---
You will have professional tour guide and vehicle in two days. This tour is a private tour of Ephesus and Priene Miletus, Didyma Ancient (Antique) Cities for the participant who would like to make a visiting deeply to the those cities.
---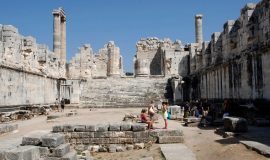 0.00€
---
Ephesus and Miletus, Didyma, Priene tour by plane is short package to see the ancient ruins in Turkey. You will visit Ephesus, House of Virgin Mary, Temple of Artemis and 3 ancient cities of Priene, Miletus, Didyma in 2 days with our daily guided tour Package.
---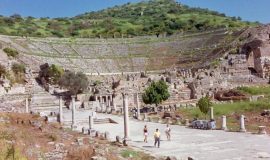 269.00€
---
2 Days Ephesus and Pamukkale tours are available everyday from Istanbul all year round. You will explore the Ephesus Ancient City, House of Virgin Mary, Pamukkale calcium Terraces and Hierapolis Ancinet City in 2 days and 1 night tour programme. Your package tour covers return domestic flight tickets, 2 days guided tours with lunch and 1 night hotel.
---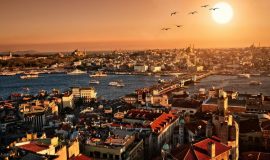 4784.00€
---
Istanbul to Athens tour itinerary is best option to combine history and relaxin vacation in Turkey & Greece. You will visit most famous cities of Turkey and most famous Islands of Greece and sights. You tour programme covers Istanbul, Cappadocia, Antalya, Kas, Fethiye, Pamukkale, Ephesus, Kusadasi, Samos Island, Mykonos Island, Santorini Island, Delphi and Athens.
---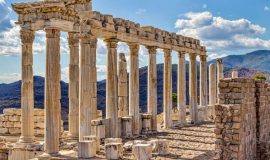 0.00€
---
3 days Ephesus Pergamon & Pamukkale tours give you a chance to explore the ancient cities on the western coast of Turkey in an economical way. We provide the bus tickets, hotel accomodation and guided tours, so you will just enjoy your trip and exploration.
---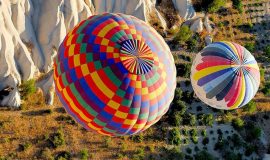 445.00€
---
3 Days Cappadocia & Ephesus Tours by plane itinerary covers to visit Devrent Valley, Avanos, Goreme Open Air Museum, Pasabaglari, Uchisar Castle, Pigeon Valley, Red Valley (Kizil Cukur), Cavusin Village, Hospital Monastry, Ortahisar, Underground City, Monks Valley in Cappadocia and Virgin Mary House, Artemis Temple, Ephesus Ruins, Isabey Mosque in Ephesus.
---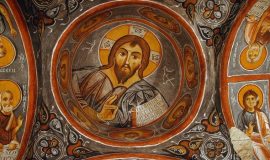 260.00€
---
Transportations are done by bus or flight from Ephesus, Selcuk and Kusadasi to Cappadocia region. You will have 2 fully guided tours and a night hotel with breakfast. At the end of the tour, return back to Kusadasi, Selcuk, Istanbul or other cities of Turkey.
---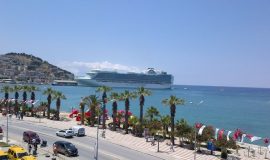 0.00€
---
You will have time to relax in Kusadasi town and you will visit one of highlights in Turkey. 3 Days Easy Ephesus Tour Package by plane programme is available everyday all year round. You will start to the tour from Istanbul and at the end of the tour return back to Istanbul.
---